IIBA Certification has done wonders for them, It can be your best investment too.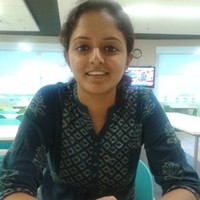 Sharika Dilip
Business Analyst
"CBAP Certification Proved to Be A Game Changer & Savior for My Career"
Right from the outset I was passionate about the business analysis role and decided to pursue CBAP certification to augment my profile and gain the knowledge and expertise which the certification provides.
Adaptive's training was excellent and came a long way in helping me become a sought-after BA. The CBAP certification provided me with the necessary impetus and I landed with a highly coveted job with one of the largest aviation providers in Sydney.
Owing to COVID-19, my organization had to stand me down. The CBAP certification in my resume gave me the edge over so many others who found themselves in a similar situation and I was lucky to grab another BA role with a bank in a short time.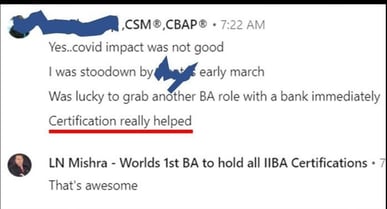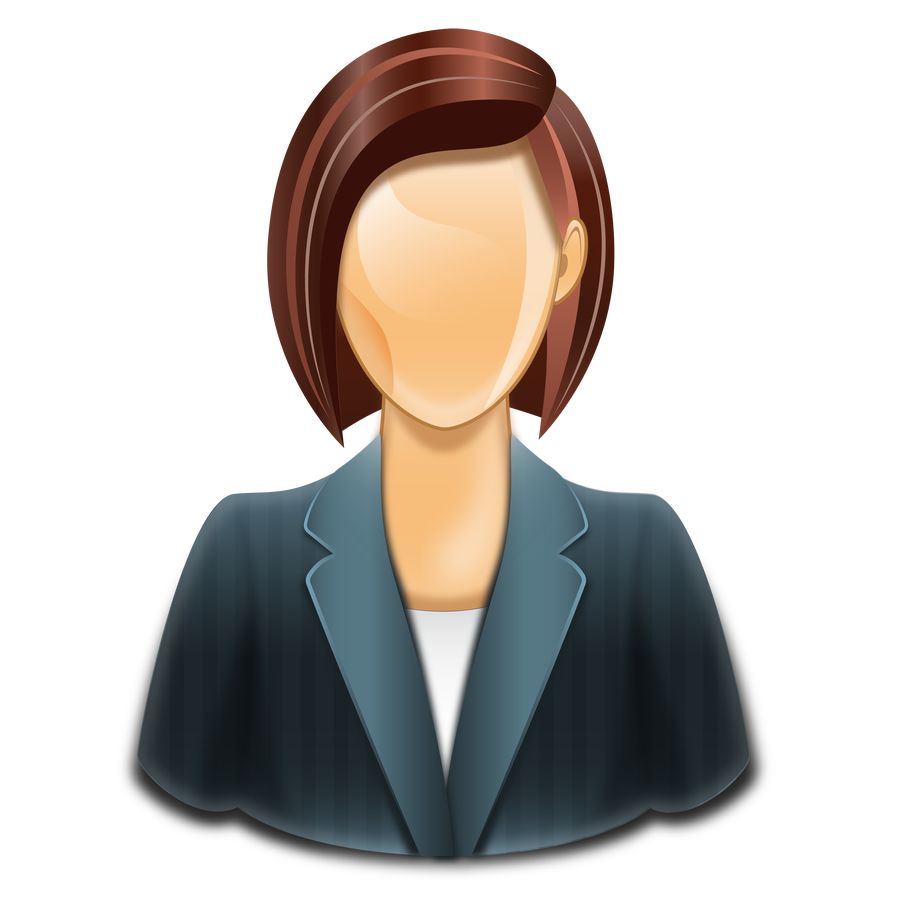 Senior BA
CBAP Training Helped Me Move Up The Career Ladder with a New Job & Salary Raise
My aspiration was to be fully recognized as a BA. Having read about how a BA certification can be a game-changer for one's career, I decided to pursue the CBAP certification from IIBA considering my work experience and the fact that it is the most sought after and recognized BA certification worldwide.
During this current pandemic situation when markets are in a downward spiral and people across the globe are losing jobs, being stood down, getting furloughed and salaries are being slashed, I have managed to get a new job with a 40% salary hike. All this was possible by just mentioning that I am pursuing training for the CBAP certification in my interview.
If just the sheer mention of CBAP has earned me a 40% hike as Senior BA, I can well imagine what impact will be there on my career prospects when I actually attain the certification.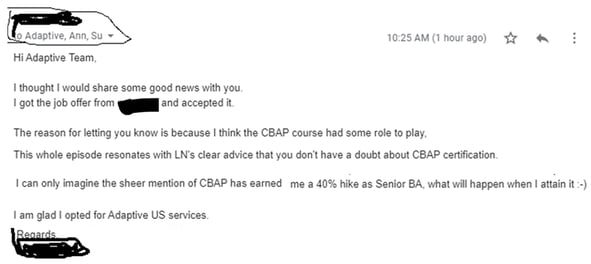 When I started my career as a business analyst years ago, I struggled with applying some new business analysis techniques. I decided to get professionally trained to help improve my core abilities as a BA and to remain relevant in this ever-changing environment.
I registered for the Adaptive CBAP training. After completing the training, I gained a level of confidence that I have been missing while performing my daily BA activities.
The course was very hands-on, advanced my analytical skills and the boosted my time management skills.

With the help of the Adaptive CBAP prep course, I passed my exam at the first try.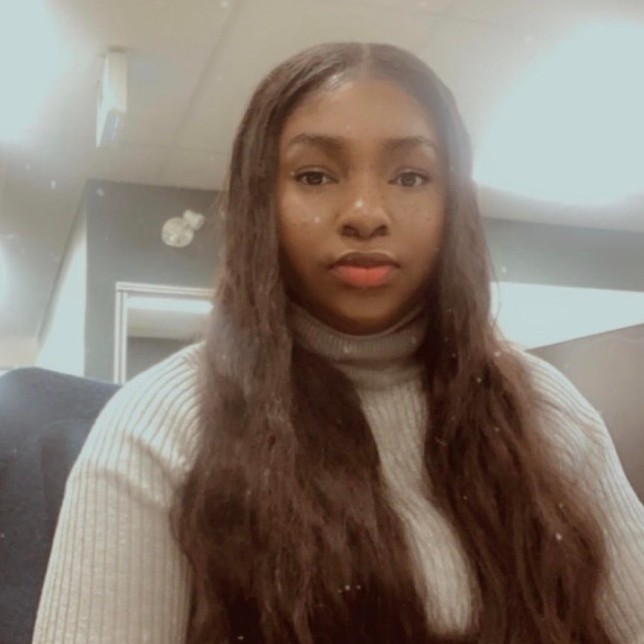 Tolulope Oladimeji
Senior Business Systems Analyst
"CBAP training & certification gave me the confidence I was missing while performing my daily BA activities."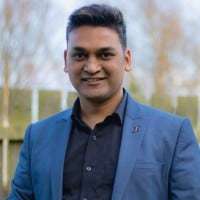 Ajay Mohod
Digital Transformation Manager
CBAP certification enabled me to aim higher and bag the opportunity to work as Sr. Manager- Digital Transformation & Market Research
I was always passionate about the BA role. With the dream of excelling in my career, I decided to acquire the coveted CBAP certification and enrolled for Adaptive's CBAP training. This proved to be the turning point of my career. Getting CBAP certified proved to be the accelerator in my career.
The CBAP training improved my overall confidence, enhanced my BA skills and improved my proficiency at work. The CBAP training helped me to hone my BA skills and leveraged it in my BA role. I caught the attention of the management and was given better opportunities. I worked on key projects with some of the top global companies. I was even awarded for my work.
Aiming higher I applied to a Fortune 500 company and was able to get my dream role of Sr. Manager- Digital Transformation & Market Research.
My passion for becoming a respected, recognized, as well as an effective and efficient BA was the main driving force for me to pursue the CBAP certification from IIBA. Becoming CBAP certified opened up the world of accolades and opportunities for me.

CBAP certification has made me more confident, not just in communicating with my seniors, stakeholders, and peers about my ideas to make them understand my point of view, but also in performing my job. CBAP certification has been the turning point for me. I have become a more effective and trusted BA in my organization.

I am now a much sought-after BA trainer, which has significantly helped in increasing my income. The BA community looks up to me to share and discuss ideas pertaining to business analysis.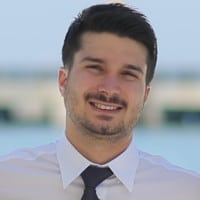 Sezgin Kopmus
Senior Business Analyst
"Becoming CBAP Certified significantly augmented my income, effectiveness & prominence as a BA"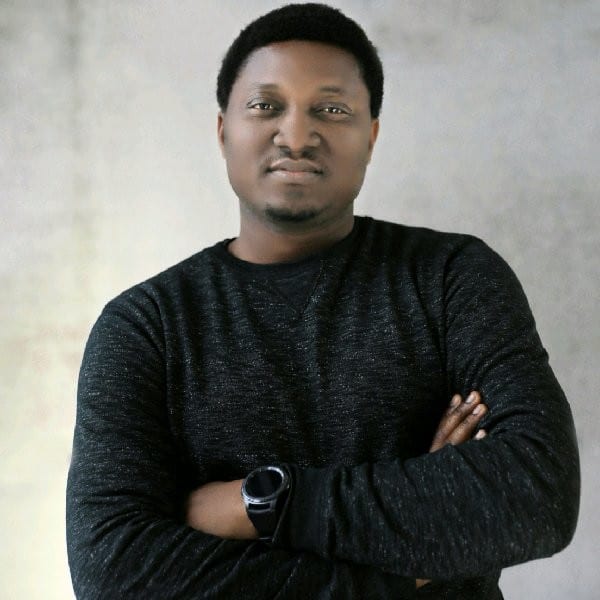 Etoma Egot
Business Analyst Team Lead
"I was promoted to a BA Manager role soon after becoming CBAP Certified"
With 8 Years of BA experience, the demand to mentor and lead other BAs significantly increased and I felt a greater desire to hone my BA skillsets. Craving for more knowledge and a global certification, I enrolled for the CBAP training with Adaptive US.
With the help of Adaptive's excellent guidance and resources, I passed my CBAP exam in the first attempt. With the learning & recognition that came with the CBAP certification, I got the senior management's attention and was promoted to a BA Manager role.
Getting certified was worth all the time and effort as it took my BA career to the next level.
I have always been passionate about my career as a BA and wanted to enhance it further and climb the ladders of success. I decided to take up the CBAP certification to aid me in successfully leading my team and making a mark of an effective BA.
One of the best decisions I ever made was to join Adaptive's CBAP training. The training sessions not only helped me to achieve my CBAP certification but have also helped me to become a better and effective BA at the workplace. Upon becoming CBAP certified, I was able to showcase value and dedication to my work with the utmost confidence.
I was promoted within a year and this came with a significant pay raise. This was a dream come true moment for me.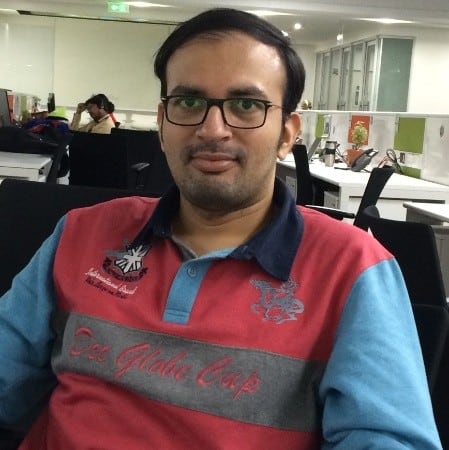 Niranjan Chaudhari
Product Owner (Specialist)
"I got my promotion and pay raise within 3 months of getting CBAP certified"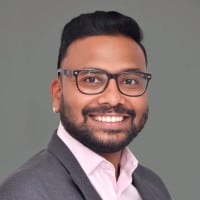 Sunny Jaiswal
Senior Solution Specialist
"CBAP Certification has helped me in becoming an efficient and trusted BA"
It was my long-term goal to get CBAP certified considering the growth opportunities and recognition associated with it. I learned about Adaptive from my BA network and was impressed with the quality of their training. I enrolled with them and passed the CBAP exam at the first attempt.
l am totally convinced of the benefits that training and certification can bring about in one's career in the light of my own experience. CBAP certification enhanced my knowledge of business analysis practices and made me an effective BA at work. I have been able to effectively demonstrate my BA skills, ability, aptitude and dedication to the BA profession in multiple instances.
Thank you Adaptive. It is simply the go-to place for your IIBA certifications and I totally recommend them.
When I migrated to a new country, I had a hard time looking for a BA job although I had relevant BA experience and ended up working as a customer relations associate.
With aspirations to get back to being a BA, I was convinced that getting CCBA certified would give me the much-needed break. I enrolled with Adaptive US after reading their wonderful customer testimonials. I must say, they helped me a great deal to prepare for the CCBA certification. Their study material, practice tests, simulation tests are most helpful. They are also very responsive to any queries.
The lessons and practical insights I learnt from the experts gave me wonderful talking points in interviews and I landed a BA job in a month's time. The recognition also gave me the confidence to perform my job better and earn my client's trust.
Nancy Adams
Technical Business Analyst
"I got a BA job within 1 month of becoming CCBA Certified"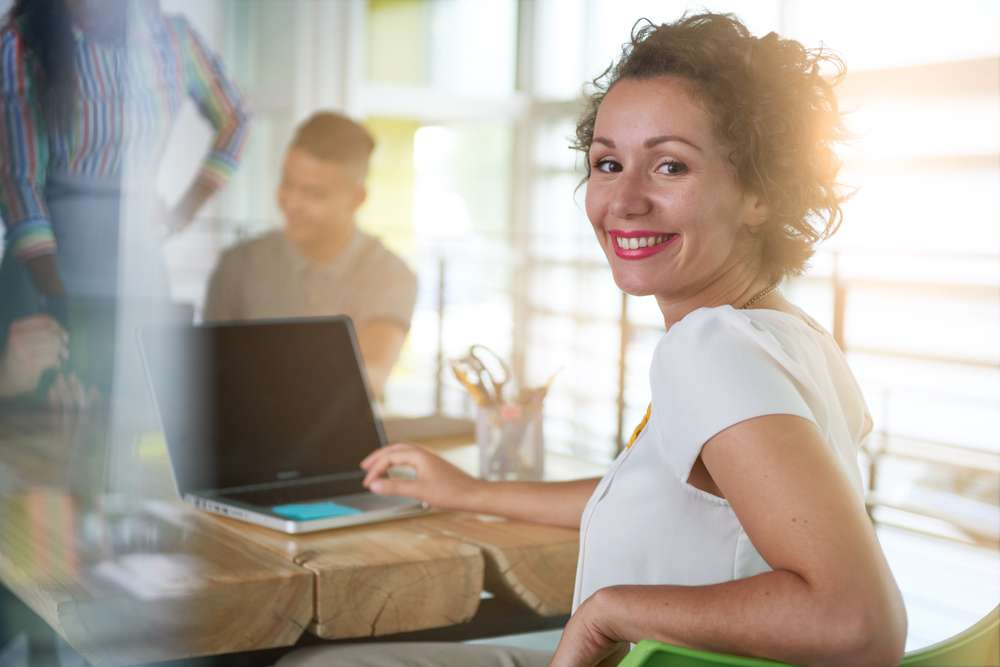 Susan White
Business Analyst
"CCBA Certification helped me get a new job and become a better analyst"
Being a committed BA professional, I wanted to scale greater heights by harnessing my ability to work effectively with stakeholders, design efficient business processes and take on opportunities to work on complex projects. I decided to pursue CCBA certification as it would be the best way forward in the pursual of my goals of career advancement.
I enrolled with Adaptive US and I am glad I did so. The training was straight to the point and the trainers were very knowledgeable. CCBA certification & training helped me get a new job and is bringing me new laurels.
My enhanced understanding of the BA role and areas have enabled me to interact much more efficiently with stakeholders, suggest creative solutions to problems and improve existing solutions.
With the role of a BA constantly evolving and changing, I realized how important it was to stay relevant and ahead of the game. I wanted to master the art of business analysis to take on more challenging projects and project value to my employers.
With this goal in mind, I decided to get CCBA certified and enrolled with Adaptive US and let me tell you, it was the best choice I made regarding my career advancement. I passed the exam at the first attempt and with my newfound learnings and practical insights, I pursued my dream of landing a BA job in the finance or health sector and soon landed a job as a BA Coordinator in one of the world's largest pharmaceutical companies within months of passing the CCBA
certification.
CCBA certification taught me the best practices and became a proficient BA who could handle the BA role adeptly.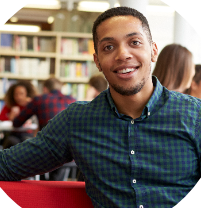 Steven Cross
PMO Business Analyst
"I landed a job as a Business Analyst Coordinator within months of getting CCBA certified"
After completing my Masters, I aspired to become a BA. I diligently applied to over 500 organizations but unfortunately, none translated into a job. I figured that there was a gap in my resume and having no experience, knowledge or skill-set for a BA role were the major stumbling blocks for me.
I enrolled with Adaptive US for the ECBA online training which helped me immensely by boosting my confidence and improving my communication skills. The exposure to the BA domain, the knowledge, and the tips were the main reasons I was able to get a job by the end of the 5 weeks training session.
I would definitely say that having experienced Adaptive's training with LN as the chief mentor, I consider it to be the best.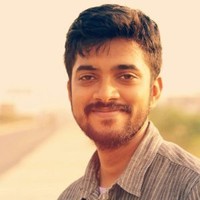 Raja Vignesh
Business Analyst
"My enhanced skills and confidence post the ECBA training was instrumental in landing my first BA job within a month of the training"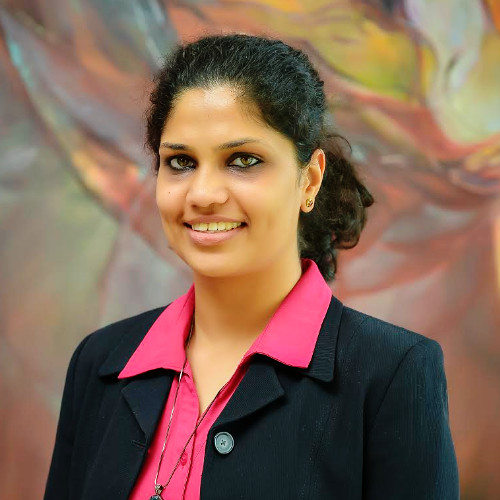 Ineha Thind
Business Analyst
"I bagged my first full-time BA job within 2 months of getting ECBA certified"
After completing my BTech & MBA, I started working as an HR professional. Before moving to Canada, I found out about business analysis as a great career option. The BA role piqued my interest and I realized this was exactly what I wanted to do. However, getting a BA job in a new country was difficult as it called for the right knowledge and skillsets.
While looking for a BA course I found Adaptive US and enrolled for their ECBA training. The training was perfect as it gave me a sound understanding of the BA concepts. With my newfound understanding of the BA role, I secured a permanent job as a Systems Analyst in the company that I was interning with. I was confident that I was heading in the right direction and within 2 months of getting ECBA certified, I bagged my first full-time BA job.
I am ever thankful to Adaptive as their ECBA training propelled my BA career and I would definitely recommend it to anyone wanting to become a BA.
After my bachelor's degree, I worked as a travel agent in a reputed travel agency. But it did not give me job satisfaction. While working in the corporate travel department I became interested in the business analyst role. To get my foothold in the BA domain I enrolled with Adaptive US, which had very good reviews, comments, and feedback.
The BA concepts, tools and techniques taught by the world-class mentors at Adaptive gave me a good insight into business analysis. After the ECBA training, I applied for the position of a BA and bagged the job with one of the leaders in the travel industry. I feel very elated and proud to be working in my dream role as a business analyst, all thanks to Adaptive US.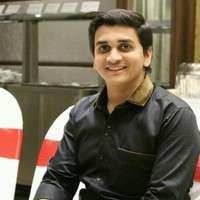 Rakesh Kardile
Business Analyst
"My dream of transitioning my career from Travel Agent to Business Analyst became a reality with ECBA training"