$250 OFF COVID Offer - Ending soon - Apply Coupon "COVID250" Now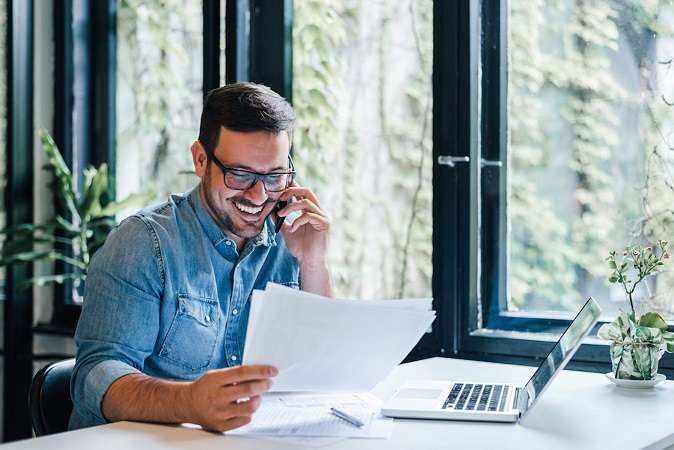 CPOA Certification Training
BUILD GREAT PRODUCTS AND DELIVER VALUE WITH CPOA
CPOA training & certification enhances your employability by demonstrating a solid understanding of the Product Ownership Analysis Fundamentals.
With Adaptive's support, become a proud CPOA in the very first attempt!
CPOA Certification Training Overview
Adaptive's CPOA Certification Training course provides highly focused exam preparation support for IIBA Level 1 – CPOA exam candidates through sessions fully aligned to the IIBA CPOA along with Exam Preparation Tutorials.
This is a highly interactive training conducted by CPOA qualified expert instructors.
The learning resources, study plan, exam tips, question bank and exam simulators are fully aligned to the CPOA exam pattern and equips CPOA aspirants to prepare effectively, identify areas of weakness and face the CPOA certification examination confidently.
What You Will Learn
CPOA Exam Preparation Process
In-depth understanding of Product Ownership Analysis, Framework, Context and 25+ techniques in IIBA-CPOA
Understand roles and responsibilities of a POA practitioner and how to apply Agile and product ownership analysis

Practice CPOA knowledge based questions

CPOA exam application process

Tips to ace the exam in the first attempt
Target Audience
The CPOA certification training is suitable for individuals who work as Product Owners/Business Analysis Professional, support Product Owners in their work, execute Product Ownership related work, those considering a Product Owner career path, current CCBAs/CBAPs
Training Program Eligibility
Good command over English language and good knowledge of business and IT
Computer with mic and speaker
High speed internet (> 2 Mbps) and noise-free stationary environment
Residents of Cuba, Iran, Syria, Sudan, North Korea, Crimea Region of Ukraine are not eligible to take IIBA exams
Testimonials
---
I want to pass the good news that I was offered my first actual BA role this week. I mentioned pursuing Adaptive ECBA Training and it gave me good talking points. I am looking forward to taking the exam in the near future. Thanks for your support!I would not have been able to do it without your support. Highly recommend Adaptive US
Adaptive was instrumental in my passing the ECBA exam. LN was an amazing instructor who took the time to teach us the skills, but how to apply them. He filled the classes with practical examples, made an interactive learning environment, and challenged us as we tackled the material. I wouldn't have passed had it not been for Adaptive and LN.
Adaptive US ECBA program made studying easy for me. After the instructor-led courses, and the learning tools, the practice tests took away my anxiety of test day and I was fully prepared. I was able not only pass the exam on the first try, but I didn't even second guess any of my answers. Highly recommend Adaptive US for all the test takers!
I aspired to become a BA, post my Masters. I diligently applied to 500+ jobs but none translated into a job. I figured out that there was a gap in my resume, knowledge and skill-set for a BA.I enrolled with Adaptive US for the ECBA online training which helped me immensely by boosting my confidence and improving my communication skills. The exposure to the BA domain, the knowledge, and the tips were the main reasons I was able to get a job by the end of the 5 weeks training session.Having experienced Adaptive's training with LN as the chief mentor, I consider it to be the best.
Adaptive US ECBA course is amazing, the instructor-led classes, the material, the videos and, the test quizzes are all so thorough that when you test it feels no different then taking one of the quizzes at Adaptive. Follow the study guide in the course and you will have no problem passing your test the first time. The online tutorials and classes helped a lot in understanding of BABOK V3. I am so pleased with the course that I am signing up for the CCBA course this May for the instructor-led classes in August.
While looking for a BA course I found Adaptive US and enrolled for their ECBA training. The training was perfect as it gave me a sound understanding of the BA concepts. With my newfound understanding of the BA role, I secured a permanent job as a Systems Analyst in the company that I was interning with. I was confident that I was heading in the right direction and within 2 months of getting ECBA certified, I bagged my first full-time BA job.I am ever thankful to Adaptive as their ECBA training propelled my BA career and I highly recommend it to anyone wanting to become a BA.
100% Session Run Guaranteed
Our sessions are guaranteed to run.
We stick our neck out for you. We succeed with your success and fail with your failure.
IIBA approved courseware
Adaptive provides downloadable courseware comprising of IIBA CPOA Guide based Study guide, Glossary, Instructor presentations and more.
IIBA CPOA based Study Guide
Compact CPOA Study Guide with IIBA CPOA essentials to ace the CPOA exam - save up to 40% of your preparation time!
Make learning fun with CPOA Flashcards
Adaptive CPOA Flashcards are structured as per the Guide to POA chapters and are a fun way to learn and test the terminologies of IIBA CPOA
20 hours of Live Instructor Led CPOA Training
Aligned to IIBA CPOA. Comes with 21 IIBA PD hours/CDUs, 4 sessions of 3 hrs each + live 1 hr fortnightly exam prep tutorials for 4 months.
Revisit what you learned
Adaptive offers CPOA live class recordings. Watch anytime, anywhere and refresh concepts as you prepare.
6+ hours of CPOA Video learning
Adaptive's Learning Portal has 70+ short e-learning modules covering CPOA concepts and techniques that are compatible with all devices.
Learn on the go with CPOA Audiobooks!
Adaptive CPOA Audiobooks are structured as per the POA domains and are a great resource to learn on the go.
We support you till you Succeed
Our 1st Attempt Success Rate is 97%
+. Our expert team is here to support you till you become CPOA certified!
Exhaustive 440+ CPOA Practice Questions
Chapter end CPOA practice questions & 6 full-length CPOA simulations (60 Q each) with answer explanation.
Adaptive LMS offers you more
Live Exam Prep Tutorials for 4 months
Sit for the exam confidently by attending 8 fortnightly exam prep tutorials post training & clarifying all your queries with the faculty.
Session – 1 (3 Hours Live Online Class)
Participant and Faculty Introductions
Course Intro and Test Taking Tips
Intro to Product Ownership Analysis
Agile Product Management
Key Terminologies
Domains and Techniques Overview
Session – 2 (3 Hours Live Online Class)
Backlog Refinement
Business Cases
Collaborative Games
Decision Modelling and Analysis
Focus Groups
Human-Centred Design for Products
Job Stories
Kano Analysis
Metrics and Key Performance Indicators
Minimal Viable Product
Non-Functional Requirements Analysis
Persona
Product Backlog Management
Product Roadmap
Real Options
Reviews
Risk Analysis and Management
Spikes
Stakeholder Lists and Maps
Story Mapping
Value Modelling
Value Stream Mapping
Session – 3 (3 Hours Live Online Class)
The POA Framework
Apply Foundational Concepts
Cultivate Customer Intimacy
Engage the Whole Team
Session – 4 (3 Hour Live Online Class)
The POA Framework
Make an Impact
Deliver Often
Learn Fast
Obsess about Value
8 Exam Prep Tutorials (1 Hour Live Online Classes)
Concept clarification and questions discussion with faculty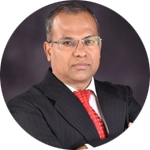 LN Mishra CBAP
Mentor to 800+ IIBA Certified Business Analysts. 24+ years of Professional Experience in BA. Part of IIBA V3 Exam Committee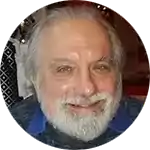 Tom Tomasovic ECBA, CBDA, AAC
Agile BA Practitioner, CPRE Certified. B.S. Chemical Engineering – Massachusetts Institute of Technology. 26+ years of BA experience
Upcoming CPOA Instructor-Led Live Sessions Program Schedule
For corporate group training, please send your request to info@AdaptiveUS.com
USA, Canada, Europe, South America, Africa, Middle East, India
7 PM to 10 PM ET (New York Time)
Coupon - 2021YE300 for Year End Offer of $300 - Book For Any Month
Starts 12th Aug 12-Aug (Fri) - 7:00 PM
19-Aug (Fri) - 7:00 PM
26-Aug (Fri) - 7:00 PM
02-Sep (Fri) - 7:00 PM
Fri
(7 PM – 10 PM ET)
USD 799
How CPOA credential gives an edge?
Products offers tremendous opportunities to improve businesses. Product Owner Analyst is a role where one can contribute to the organization's strategy, its offerings, its revenue, and its margin by developing successful products. It offers great opportunity to interact with many stakeholders, develop innovative solutions and improving existing products.
The demand for Product Analysts is at an all-time high and the benefits are worth taking-up product analysis as a career choice.
As a Product Analyst, one will always have a challenging and a new job role or project in hand due to the uniqueness of each problem in varied companies. The CPOA certification from IIBA is a popular certification for jump-starting a career as a Product Analyst. Some of the benefits of getting CPOA certified are:
CPOA is framed rightly to suit the needs of an entry level Product Owner Analyst focusing on requirements analysis, modelling, requirements life cycle management with good amount of emphasis on modeling concepts and tools. According to the

2020 IIBA Salary Survey Report

, professionals with CPOA Certification earn 11% more than non-certified professionals.

CPOA is an established credential and makes a Product Analyst's competence known and recognized globally by peers and management.

It provides better career growth and job opportunities

The knowledge and skills acquired through the CPOA certification enables one to become an effective and efficient BA.

It demonstrates continuous dedication to the profession to prospective employers.

It helps POs achieve reliable, quality results with enhanced efficiency and consistency.

Business Analysis is one of the highest growing occupations, with 14% growth projected between 2014-2024

*Source: U.S. Bureau of Labor Statistics

It also gives a positive feeling and enhanced confidence about achieving a milestone in one's PO career.
What is the CPOA eligibility criteria?
The CPOA certification from IIBA is aimed at business analysis professionals who are new to the product analysis space. It is a competency-based certification based on CPOA Guide.
No Work Experience required
No prior domain expertise required.
Agree to Code of Conduct. Agree to Terms and Conditions.
No references required
Adaptive US provides CPOA application review and filing support too. As part of the Adaptive US CPOA training program, the coach will guide you through the entire CPOA application filing process.
Who is the target audience for CPOA course?
The ECBA certification is for:
Individuals who want to become a BA
Students enrolled in BA academic programs
Professionals transitioning into business analysis
Functional managers who manage BAs
How to file the CPOA Examination Application?
The application for CPOA Certification Exam happens through the IIBA website. The detailed steps on how to fill the IIBA application form in the IIBA website can be found here
What is the CPOA Exam pattern like?
The CPOA certification is achieved after appearing for the CPOA exam, which is 1.5 hours long. The exam has 60 multiple choice questions with only one correct option. The CPOA comprises of knowledge-based questions.
What is the CPOA certification cost?
The ECBA cost is as follows:
First attempt ECBA exam fee is $110.00 USD for IIBA members and $235.00 USD for non-members, plus GST/HST for Canadian residents.
ECBA Certification Cost - Components and break up:
IIBA Member
Non-Member

Membership fee

As per the country of residence

(Between $55 to $139)

Exam Fee

$250USD

$375 USD

($125 more than members)
How many hours of preparation do I need to appear for the CPOA exam?
We typically recommend 60-80 hours of preparation after attending the CPOA training session. Follow the below given process to ace the exam:
Prepare a schedule and stick to the schedule (Download the CPOA exam study preparation plan from

SuXeed)
Start your preparation with the Adaptive CPOA study guide
Take up one chapter at a time from the Adaptive US CPOA Study guide and test your understanding with the chapter end knowledge-based questions
Complete the IIBA application filing
Revise the concepts by reading the Adaptive US CPOA Study guide 2/3 times
Attempt the 4 Adaptive US CPOA simulations comprising of 60 questions and review incorrect answers. In total, Adaptive provides 400+ CPOA model questions to test your preparation
Once you score about 85%+ in the CPOA model questions, you are ready to appear for the CPOA exam
Book your exam dates 3 or 4 weeks later, preferably on a Monday
Take the exam and become a proud holder of the CPOA credential
What is the IIBA code of conduct?
All candidates who wish to take IIBA certifications must read and agree to a mandatory Code of Conduct prior to applying in order to be able to proceed with your application. For more information on this, please visit: iiba.org
Is there a discount on exam fees for IIBA members?
There is 125 USD discount for IIBA members on the examination fees.
What is the CPOA exam passing score?
There is no official data from IIBA to answer this question as IIBA does not disclose this information. However, from our experience and the experience of our past CPOA participants, we know that it is safe to assume that the ECBA exam passing score is more than 70%. Hence, we suggest targeting 85%+ in the CPOA mock tests in order to be successful in the CPOA final exam.
Can I do self-paced study and pass the CPOA exam?
How will I know if I passed the CPOA exam?
The CPOA exam candidates will be notified immediately on screen once they submit their computer-based exam. For those who fail the exam, they will be provided with additional information, specifically the domains that require their attention.
How many times can I attempt the exam?
You may take the exam up to 3 times within the 1-year application expiry period. There is no wait time between exam sittings. If you take the exam all 3 times and do not pass, you must wait until your application expires before you can reapply.
Why should you pursue CPOA Certification?
CPOA certificate programme gives professionals the opportunity to learn key principles that will help them manage the hurdles of designing successful products.

By acquiring core POA abilities, this certificate assists professionals who work as product owners, support product owners in their job, execute product ownership related activities, or are considering product ownership as a career route to reach their goals.

CPOA Certificate holders will obtain tactical skills to improve product development processes armed with knowledge of important tools and methodologies such as product roadmaps, value stream mapping, user storey mapping, minimum viable product, and storey decomposition.
Also,
Integrating product ownership and business analysis

Understanding roles and responsibilities in product management

Applying Agile and product ownership analysis