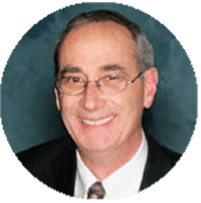 Peter Johnson, CBAP
Part of BABoK v2 and V3 Author Team
Part of BABoK v2 and V3 Exam Committee
Founder of IIBA New Jersey Chapter
30+ years of working experience as a Business Analyst
Peter Johnson is a Certified Business Analysis Professional with over 34 years of experience spanning across geographies and verticals.
He has worked in varied roles covering Business Analysis, BPM and BPI and Director of IT systems as well as product marketing. He has mentored and trained many professionals in shaping their career.
Significant Business Analysis Responsibilities:
• VP Founding member IIBA New Jersey Chapter
• Team lead for the Practitioner's Review of BABOK v3 draft.
• Actively involved in the exam questions review committee for new 'Level 3' certification program.
• A versatile trainer and speaker at conferences such as BA World, BA South Africa, and BBC.
• Exposed to a broad array of business challenges and cultures through consulting, training and speaking engagements in North America, Europe, India, South Africa, Singapore, Hong Kong and Jamaica.
• Dedicated to learning and mentoring with regard to emerging technologies, management styles, collaboration techniques, customer experience design principles, capability maturity, complex problem resolution, business modeling, and organizational change.
Conference Speaker
• "BA to CA—Pushing the Boundaries from Business Analysis to Change Architecture"
• "Dynamic Business Case" presented at Business Analysis Symposium for Southern Africa (BASSA) in Cape Town
• Business Analysis World in Washington DC, New York, and Boston
• Agile Transformation Summit in Miami
• Building Business Capability in Las Vegas
• Rutgers University Professional Science Masters Program
Senior Consultant / Business Analyst / Facilitator
Company Name - RG Freeman Group
Dates Employed - Jun 2012 – Present
Employment Duration - 8 yrs 5 mos
Improve how companies adapt Agile practices and how committed Scrum team members initiate, plan, execute, and sustain change. Focus on building Problem Management, Business Process Management, Business Analysis and Leadership competencies.
Company Name - IIBA
Total Duration - 12 yrs 1 mo
Co-Chair Chapter Maturity Model

Dates Employed - 2012 – Present

Employment Duration - 8 yrs

Revised Chapter Maturity Model levels based on the 2012 Survey of Chapters, with new Key Practice Areas and Key Practice Indicators. Adopted BA Techniques to help run a not-for-profit volunteer professional organization like a business. Added the 2014 Survey of Chapters to focus on the Leadership KPA.

VP, Founding Member of Board of Directors

Dates Employed - Oct 2008 – Dec 2014

Employment Duration - 6 yrs 3 mos

Founding Member of the IIBA New Jersey Chapter. Held position of VP Professional Development from inception in 2008 to October 2011. VP Strategic Initiatives 2011 to 2014. Led team through SWOT gap analysis, Value Stream analysis and Business Model Canvas resulting in innovative programs. Received "Best Chapter 2012" award by IIBA for Professional Development.
Company Name - International Institute for Learning
Senior BA Consultant / Facilitator
Dates Employed - Jan 2011 – Present
Employment Duration - 9 yrs 10 mos
Expanded and developed critical business analysis capabilities at Fortune500 companies as part of Center of Excellence programs. Mentored practitioners in the use of requirements analysis techniques, business case development, advanced facilitation and writing effective requirements. Promoted collaboration among project managers and business analysts.