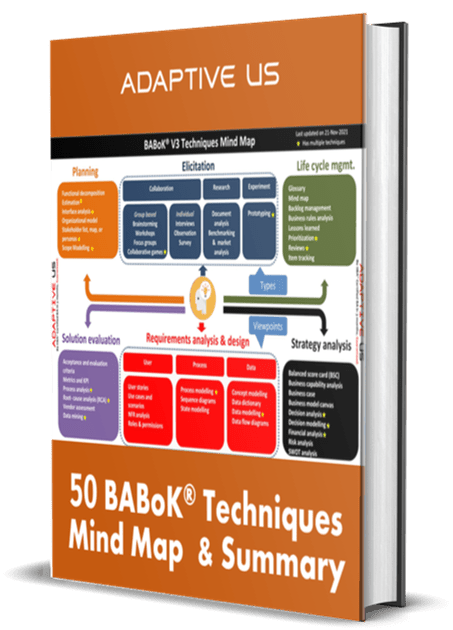 Free eBook
50 BABoK® Techniques Guidebook
Contains Mind Map & Techniques Summary
What's Inside?
Developed by experts with 25+ years of BA experience, this guidebook is a perfect resource utilized by 1000s of BAs to ace their CBAP®, CCBA® or ECBA™ exams the SMART WAY instead of the HARD WAY!
This guidebook contains:
✅BABoK Techniques Mind Map - A visual representation of the techniques associated with each Knowledge Area (KAs)
✅High level summary of the purpose of each technique organized in a lucid manner.
Grab your FREE copy NOW!
Email me the ebook today!
We will be glad and thankful if you can share your feedback and suggestions on the book to Info@AdaptiveUS.com.
$300 OFF on CBDA Live Master Class - Limited coupons only!
X