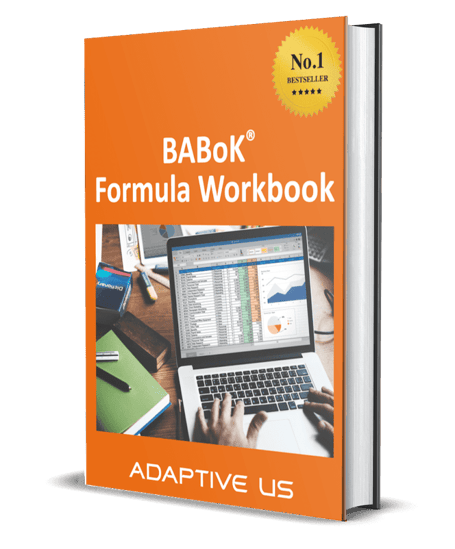 FREE BABoK® Formula Workbook
All BABOK Formulas You Must Know For IIBA Certification Exams
What's Inside?
Developed by experts with 25+ years of BA experience, this guidebook is a perfect resource utilized by thousands of BAs to ace their CBAP®, CCBA® or ECBA™ exams the SMART WAY instead of the HARD WAY!
This guidebook contains:
✅All Formulas
✅Worked out examples
Grab your FREE copy NOW!
We will be glad and thankful if you can share your feedback and suggestions on the book to Info@AdaptiveUS.com.
$300 OFF on CBDA Live Master Class - Limited coupons only!
X