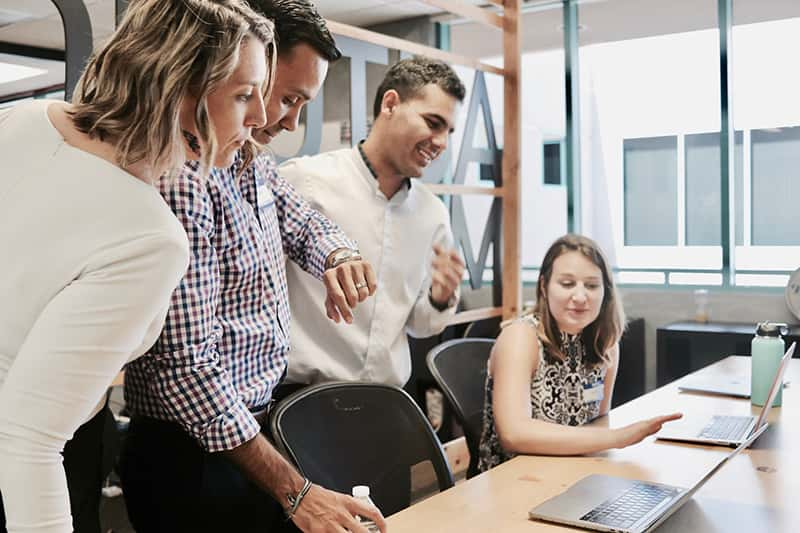 Adaptive US is the world's #1 IIBA Certifications training organization. We have helped 1000+ students complete IIBA certifications. We are World's largest IIBA certifications training provider in 2020 and in 2019.
Adaptive US provides CBAP, CCBA, ECBA, AAC, CBDA, CCA, CPOA online training, question banks, study guides, simulators, flashcards, audio-books, digital learning packs across the globe.
Adaptive US is the only training organization to offer success guarantees and all-inclusive plans for its workshops.
Key facts:
World's largest BA publisher and assessments provider

Premier Education Partner to IIBA, Canada

1075+ certified BA professionals

300+ BA workshops – 6000+ BAs trained

Our trainers are part of BABoK V3 authoring and exam committees
We have served 200+ top-notch clients including Wells-Fargo Bank, Credit Suisse, HP, CGI, AXA, AkzoNobel, Ness, Unisys, etc. We are proud to have a 100% key client retention rate.
Vision
To be the most admired business analysis solutions provider in the world.
Values
Commitment to Customer Success with a spirit of collaboration and continual improvement.
Mission
To help our participants and clients succeed in their business analysis career and endeavor.
Quality policy
Delight customers through innovative, timely, and cost-effective solutions.