Business Analysis Fundamentals Training Course
Build A High Performing BA Team
54 Hours of Live Expert-led Training
Covers all key BA tasks and techniques
Covers BA Tools - Jira, Confluence, MS Visio
Save $300 Today!

Deliver Excellent Value to Your Clients with a Highly Capable BA Team
Business Analysis Fundamentals Training
The Adaptive US Business Analyst Fundamentals Training Program enables corporates to upskill their Business Analysts by providing an in-depth understanding of business analysis. The program has been developed considering the growing demands of corporates to make their Business Analysts proficient at carrying out BA tasks and thereby deliver superior solutions and excellent value to clients.
The training also enables them to take on larger and more challenging initiatives with utmost confidence.
This is a highly interactive live training conducted by expert instructors, who have been part of the BABOK V3 authoring team and exam committees.
Over the course of the Business Analyst Fundamentals Program, your BA team will
Understand, learn and practice established business analysis practices, tasks, and techniques

Gain competence in the 6 Knowledge Areas, 30 Tasks and 50 Techniques outlined in BABoK


Acquire sound understanding of the competencies and skillsets required to become an effective and result-oriented business analyst



Carry out elicitation and develop BA deliverables like BRD, SRS

Develop business process models

Develop User stories and Acceptance Criteria

Learn how to prioritize backlog using Jira

Learn how to prototype using Balsamiq

Learn industry standard BA tools such as MS Visio and BizAgi BPM




Learn how to manage stakeholders effectively, how to enhance the business performance and thereby achieve enterprise excellence


BA Fundamentals Target Audience
This training is for
Corporates who intend to make their BAs proficient at their workplace

Professionals transitioning into business analysis

Professionals who want to learn BA practices in a formal way


Product Managers, Non-BA consultants, Trainers, Product Implementation Consultants, senior professionals such as IT Project Managers, IT QA / Testers, Change / Transformation Managers with significant BA experience.
BA Fundamentals Training Program Eligibility
Good command over English language and good knowledge of business and IT
Computer with mic and speaker
High speed internet (> 2 Mbps) and noise-free stationary environment
Residents of Cuba, Iran, Syria, Sudan, North Korea, Crimea Region of Ukraine are not eligible to take IIBA exams
Without mincing words, Adaptive is an organization with proven competence in Business Analysis and it is run by seasoned professionals.I am yet to see an organization as responsive as Adaptive. LN is a great facilitator with vast knowledge of Business Analysis. I highly recommend Adaptive US
Adaptive US Inc is an exceptional BA training provider. The trainers are real Subject matter experts in their relevant field but what makes them different is their interest in your development after you have completed their training course. I would highly recommend Adaptive US to anyone looking for BA training course.
If you are looking for a BA training, then this is the place. Look no further. Excellent training material provided by Adaptive US helps you prepare. Ability to follow-up for any doubts makes the difference. Audio and videos library make learning a breeze.
Explore Our Free Resources
Business Analysis Fundamentals Training Deliverables
You don't have to figure it out on your own
We are here to assist you
BA FUNDAMENTALS MASTER CLASS

54 hours of live expert training on BA fundamentals, skills, and tools

18 hours of Live BA Fundamentals Training

6 hours of BA skill building (BRD, SRS, User Stories Creation) and h

ands-on BA tools practice training (2 hours/session)

6 hours of on-the-job mentoring/deliverables review sessions (2 hours/session)

24 hours office hours for doubt clarification (2 hours per month * 12 months)

54 IIBA PD Hours

Live project with instructor assistance

Premium BA Tools and

Job Aids

BA Fundamentals Study guide
100+ e-Learning Videos
Mind maps, Audiobooks, Flashcards

200+ concept questions

Session Recordings
Doubts Discussion Board
Unlimited learning resources access
BA Fundamentals Master Class
$2449 $2149
Apply Coupon Code "SAVE300" at checkout
Find Out How to Improve Your BA Team Capability With BA Fundamentals Training
Session Plan
Session – 1 (2 Hours Live Online Class)
Participant and Faculty Introductions
Intro to Business Analysis
Underlying Competencies
Intro to BABoK (Business Analysis Body of Knowledge)


Session – 2 (4 Hour Live Online Class)
BA Planning and Monitoring
KA Intro

Techniques for BA Planning

BA Planning and Monitoring Tasks

Plan BA Approach

Plan Stakeholder Engagement

Plan BA Governance

Plan BA Information Management

Identify BA Performance Improvements

Knowledge based questions
Elicitation and Collaboration
KA Intro

Techniques for Elicitation and Collaboration
Session – 3 (4 Hours Live Online Class)
Elicitation and Collaboration
Elicitation and Collaboration Tasks

Prepare for Elicitation

Conduct Elicitation

Confirm Elicitation Results

Communicate BA Information

Manage Stakeholder Collaboration

Knowledge based questions
Requirements life cycle management
KA Intro

Techniques for Req. LCM

Req. LCM Tasks

Trace requirements

Maintain requirements

Prioritize requirements

Assess requirements changes

Approve requirements

Knowledge based questions

Techniques overview for Strategy Analysis and Solution Evaluation
Session – 4 (4 Hour Live Online Class)
Requirements Analysis and Design Definition
KA Intro

Techniques for RADD

RADD Tasks

Specify and model requirements

Verify requirements

Validate Requirements

Define Requirements architecture

Define Design Options

Analyze potential value and recommend solution

Knowledge based questions
Session – 5 (4 Hour Live Online Class)
Strategy Analysis
KA Intro

Techniques for Strategy Analysis

Strategy Tasks

Analyze Current State

Define Future State

Assess Risks

Define Change Strategy
Solution Evaluation
KA Intro

Techniques for Solution Evaluation

Solution Evaluation Tasks

Measure solution performance

Analyze performance measures

Assess solution limitations

Assess enterprise limitations

Recommend actions to increase solution value
Session – 6 (2 Hours Live Online Class)
Developing effective User Stories & Acceptance Criteria

Hands-on session on Jira + Confluence
Session – 7 (2 Hours Live Online Class)
Elicitation Roleplay

User Story & Acceptance Criteria Review
Session – 8 (2 Hours Live Online Class)
Hands-on prototyping session using Balsamiq

Overview of MS Visio
Session – 9 (2 Hours Live Online Class)
BPM Review

Prototyping Review
Session – 10 (2 Hours Live Online Class)
Creating effective Business Requirements Documents
Creating effective Software Requirements Specifications
Session – 11 (2 Hours Live Online Class)
Business Requirements Documents Review
Software Requirements Specifications Review
24 Office Hours (1 Hour Live Online Classes)
Concept clarification with faculty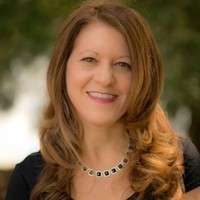 Laura Paton, CBAP
Chairperson PMI PBA Authoring Team. Former Head - Product Development - IIBA. 32+ Years as BA and PM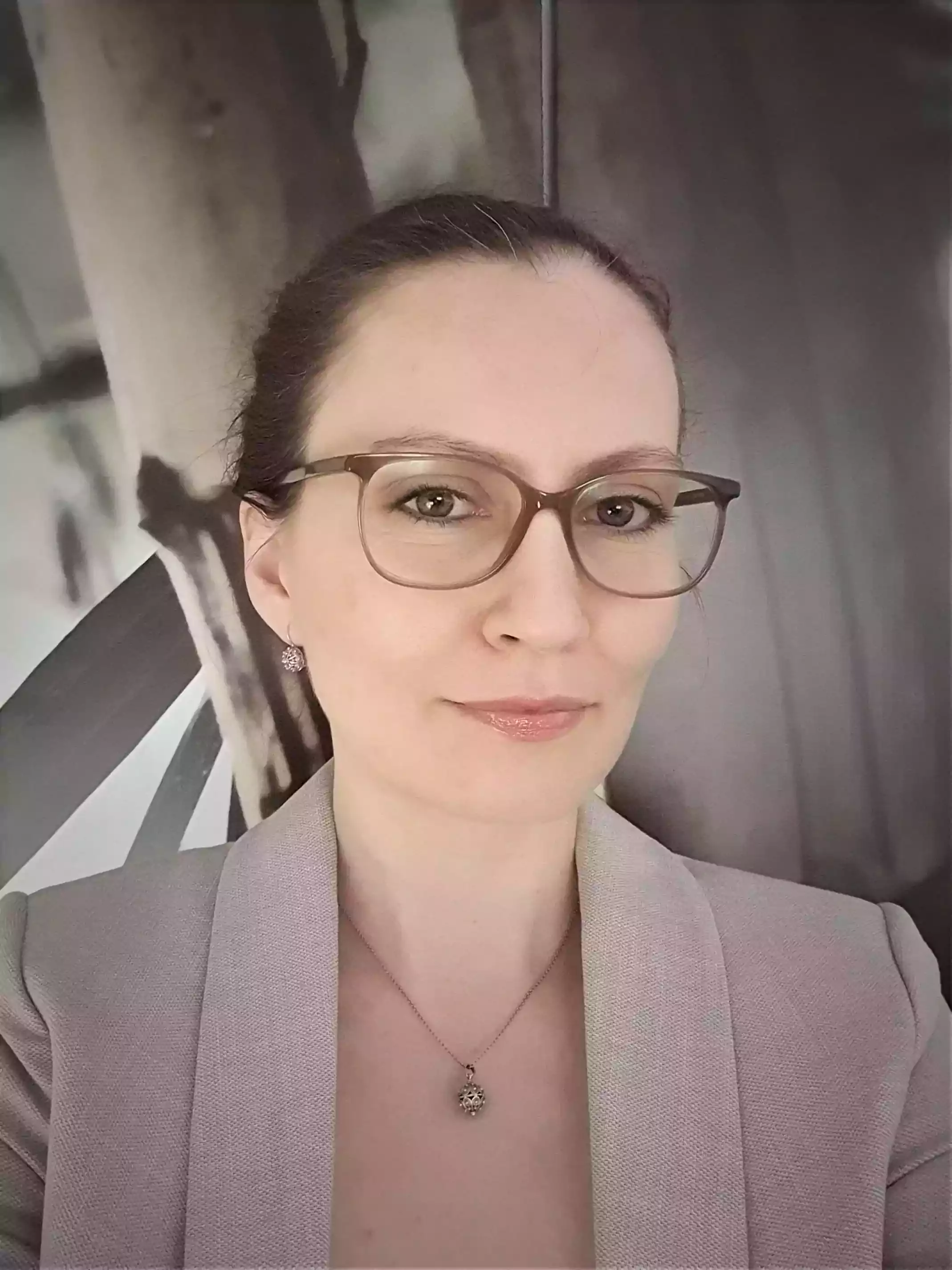 Victoria Cupet CBAP
Former Regional Director, IIBA Europe and Africa. BABOK Author. 25+ years of BA experience.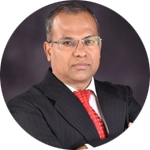 LN Mishra CBAP
Mentor to 1500+ IIBA Certified Business Analysts. 24+ years of Professional Experience in BA.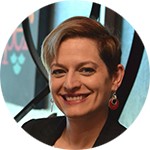 Lora McCoy CBAP
Former Regional Director, IIBA Central Americas. Former President – IIBA Oklahoma Chapter. 24+ years of BA experience.
FAQs
For how long will I have access to the learning portal?
The learning portal access is for 1 year
Can this course be delivered on-premise?
Do you offer group discount?
Yes. Group discount rates vary as per number of students chosen for public sessions. Please refer to adaptiveus.com/offers for more details.
Back to top
Our students have come from all across the world
Abu Dhabi, Addis Abbaba, Adelaide, Albany, Algiers, Amsterdam, Annapolis, Athens, Atlanta, Auckland, Augusta, Austin, Bagota, Baltimore, Bangalore, Bangkok, Barcelona, Baton-Rouge, Beijing, Berlin, Birmingham, Bismarck, Boise, Boston, Brasilia, Brisbane, Bristol, Brussels, Budapest, Buenos-Aires, Cairo, Calgary, Canberra, Caracas, Carson-City, Charleston, Charlotte, Charlottetown, Chennai, Cheyenne, Chicago, Cologne, Colombo, Columbia, Columbus, Concord, Copenhagen, Dallas, Darwin, Denver, Des-Moines, Detroit, Doha, Dover, Dubai, Dublin, Dusseldorf, Edinburgh, Edmonton, Florence, Frankfort, Frankfurt, Fredericton, Hague, Halifax, Hamburg, Harrisburg, Hartford, Helena, Helsinki, Hobart, Hong-Kong, Hongkong, Honolulu, Houston, Hyderabad, Indianapolis, Iqaluit, Islamabad, Istanbul, Jackson, Jakarta, Jeddah, Jefferson City ,Johannesburg ,Juneau ,Kansas City ,Kinshasa Lagos, Lansing, Las-Vegas, Lima, Lincoln, Lisbon, Little-Rock, London, Los-Angeles, Luxembourg, Lyon, Madison, Madrid, Manchester, Manila, Marseille, Melbourne, Miami, Milan, Milwaukee, Minneapolis, Montgomery, Montpelier, Montreal, Moscow, Mumbai, Munich, Nairobi, Nashville, New-Delhi, New-Orleans, New-York, Nuremberg, Oklahoma-City Olympia, Ontario, Orlando, Osaka, Oslo, Ottawa, Paris, Perth, Philadelphia, Phoenix, Pierre, Portland, Prague, Providence, Quebec-City, Raleigh, Regina, Richmond, Rio-de-Janeiro, Riyadh, Rome, Sacramento, Saint-Paul, Saint-Petersburg, Salem, Salt-Lake-City, San-Antonio, San-Diego, San-Francisco, San-Jose, Santa-Fe, Santiago, Sao-Paulo, Seattle, Seoul, Shanghai, Sharjah, Singapore, Springfield, St. John's, St. Louis, Stockholm, Stuttgart, Sydney, Tallahassee, Tampa, Tokyo, Topeka, Toronto, Trenton, Valencia, Vancouver, Venice, Victoria, Vienna, Warsaw, Washington-DC, Wellington, Whitehorse, Winnipeg, Yellowknife, Zurich, Alabama, Alaska, Arizona, Arkansas, California, Colorado, Connecticut, Delaware, Florida, Georgia, Hawaii, Idaho, Illinois, Indiana, Iowa, Kansas, Kentucky, Louisiana, Maine, Maryland, Massachusetts, Michigan, Minnesota, Mississippi, Missouri, Montana, Nebraska, Nevada, New-Hampshire, New-Jersey, New-Mexico, New-York, North Carolina, North-Dakota, Ohio, Oklahoma, Oregon, Pennsylvania, Rhode-Island, South-Carolina, South-Dakota, Tennessee, Texas, Utah, Vermont, Virginia, Washington, West-Virginia, Wisconsin, Wyoming, Alberta, British-Columbia, Manitoba, New-Brunswick, Newfoundland and Labrador, Nova-Scotia, Ontario, Prince Edward Island, Quebec, Saskatchewan, Yukon, Nunavut, Northwest Territories, Australian Capital Territory, New South Wales, Northern Territory, Queensland, South Australia, Tasmania, Victoria, Western Australia,