CCBA Certification- Relevance and Benefits
by Sonal Singh on Nov 28, 2018 12:00:00 AM
The Certification of Capability in Business Analysis (CCBA) is the 2nd level of professional certification by IIBA for business analysis practitioners. It is highly valued in the BA industry as it emphasizes your work experience, personal development, competencies, and up-to-date knowledge of the latest industry trends and developments.
CCBA certification is appropriate for business analysts with 2-3 years of experience, who are keen to expand their skillsets and climb the BA career ladder. It adds a lot of value to a BA's profile as it is a recognition and acknowledgment of the expertise that a BA practitioner has in the business analysis domain.
CCBA certification is relevant to a large proportion of working professionals as-
Industry reports predict that business analysis will be among the fastest-growing IT occupations and it is among the top desired skills for tech workers.

The most sensible way (Backed by a recognized certificate) to switch from the technical field to the management field.

As a recent trend among big companies, the business analyst role gradually is kept as a stand-by internal consultant for the organization.

Saves organizations time and money in training a prospective BA.
Apart from the relevancy of this certificate, there are several benefits to having CCBA certification.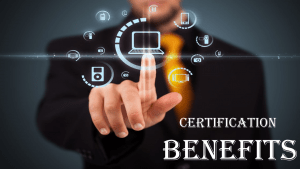 It gives the business analyst a competitive edge over others as employers will give preference to a certified BA over others.
The reputation of the certification awarding body is important. Currently, IIBA is the undisputed leading body for BA certifications. A formal recognition from IIBA, which is undoubtedly the leading body for BA certifications will give employers the confidence that the BA is capable of taking up further responsibility, has a sound understanding of how to carry out BA activities and that (s)he can demonstrate the experience, knowledge, and competencies of a qualified BA practitioner according to guidelines laid out by IIBA.
Gives the business analyst a competitive edge over others as employers will give preference to a certified BA over others.
Potentially higher income for being formally recognized as an experienced business analysis professional.
At times, the clients insist that the consultant on their project must have the professional certification to ensure high-quality delivery. Here, a CCBA individual comes to the rescue.
A definite & swift ascent of career into senior management positions.
The process of achieving and maintaining certification helps ensure you are continually improving and enhancing the knowledge base.
Recognition of professional competence by professional peers and management.
This is certainly a great way to advance in the BA career and also opens up new opportunities as CCBA's and CBAP's are in great demand across industries to clearly understand business needs and translate it into technical requirements and facilitate the growth of firms.
More importantly, getting certified is a commendable way of keeping oneself abreast with the BA world and using terminologies which are consistent across the domain. Needless to say, a CCBA certified professional would certainly have a higher pay compared to other BAs.
We have worked with several CCBA certified professionals and have seen them transforming to better roles, transitioning to global opportunities, better salaries.
As per the latest salary survey of IIBA-
Certified Professionals earn 16% more
11% increment in salary for certification holders than the overall average salary
Expected salary increase is in the range of 15 -20%.
Adaptive US is one of the world's leading IIBA certification training providers which helps participants and organizations succeed in their quest for the prestigious certifications from IIBA, Canada. It is the only training organization to offer success guarantee and all-inclusive plans for its workshops.
If you are keen on becoming a CCBA certified professional and wish to attend training, this is the right place.
No Comments Yet
Let us know what you think