IIBA Agile Analysis Certification (AAC) Preparation Process & Tips
by Sonal Singh on Sep 26, 2018 12:00:00 AM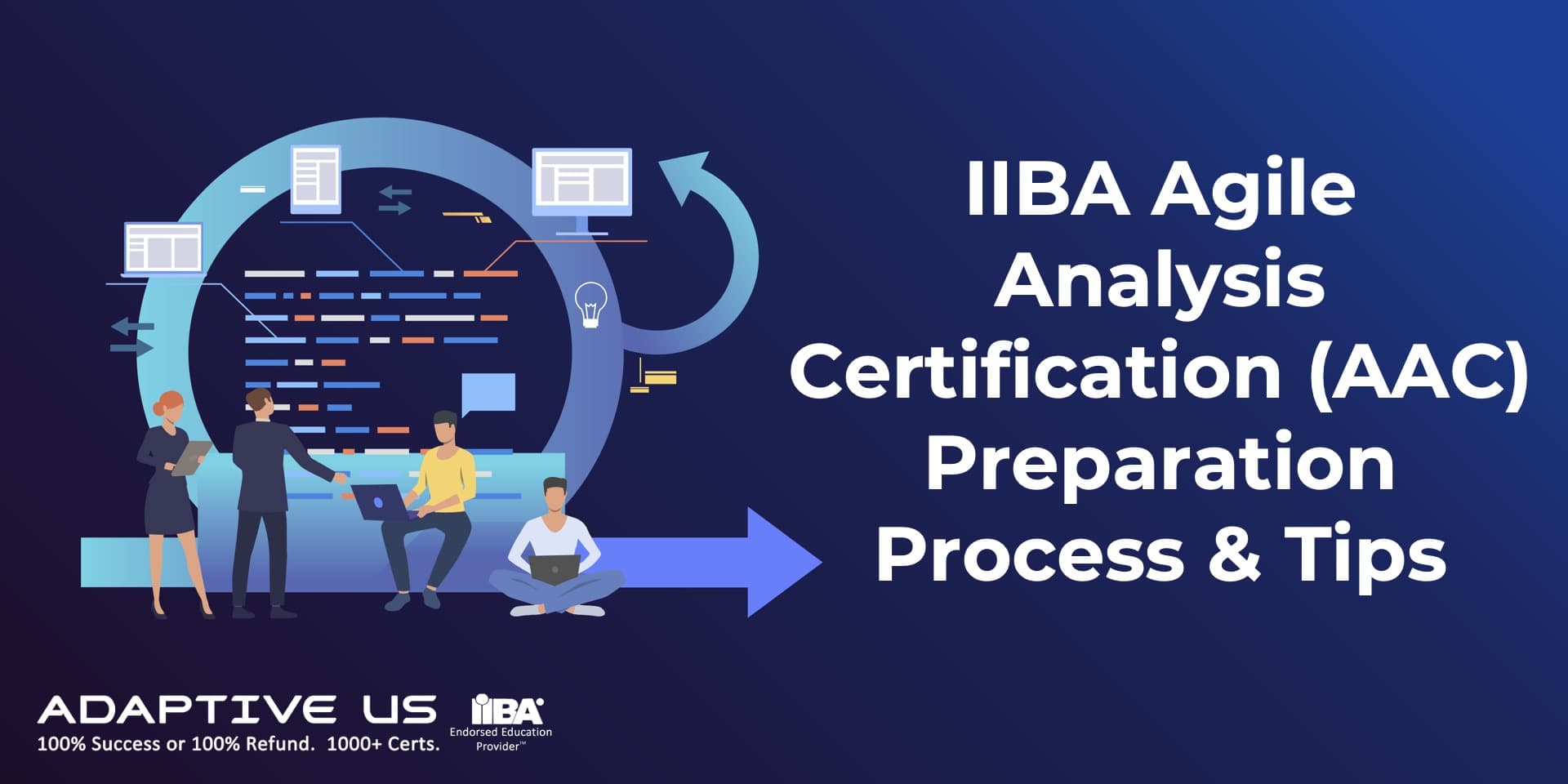 There is a growing need to support organizations in implementing agile. Keeping this in mind, IIBA Canada launched its newest certification to aid Agile Business Analysts, named as Agile Analysis Certification (AAC), last year. This had been eagerly awaited by business analysts around the globe as it will expand the BA professionals' knowledge and skills in agile.
The fact that business analysis provides great value to organizations is irrefutable. The Agile Analysis Certification focuses on the core competency of business analysis: ANALYSIS practiced in an agile scenario.
This certification recognizes the development of enhanced capabilities in Agile Analysis and is based on the Agile Extension to the BABOK® Guide which was developed in collaboration between IIBA and the Agile Alliance. The Agile Extension to the BABOK® Guide caters to effective agile business analysis and focuses on delivering business value.
Earning this certification provides potential employers, a clearer indication of the competencies that one has developed.
Adaptive US has created AAC Study Guide, AAC Question Bank, and Flash Cards to aid the agile analysts and BA aspirants with an agile mindset. Please visit the Workshop Calendar to find out the dates of our Training Workshop and register for the same. Adaptive US has extended its success guarantee certification training (which is offered for ECBA, CCBA, and CBAP) for the AAC exam too.
Join us at our Success Guaranteed AAC training Calendar.
Eligibility
The good news is that there are no eligibility experience requirements or any other pre-requisites for this exam. However, IIBA recommends it for BA professionals with 2-3 years of Agile-related experience.
Exam Registration Process
The process for taking the exam are-
Step 1: Fill in the online registration form. This can be accessed here Exam Registration Form
Step 2: Once the application has been submitted, the exam fees need to be paid through the payment portal on the IIBA website.
Step 3: The next step is to schedule your exam. Once IIBA receives your payment, they will email a link to schedule your exam with the online proctor. Select the date and time based on readiness for the exam.
Step 4: Begin preparing for the exam. Get your copy of Agile Extension to the BABOK® Guide, Adaptive's AAC Study Guide, and Adaptive's AAC Question Bank.
Step 5: Take your exam. With due diligence and with the correct content and training, you are sure to become an AAC certified professional.
Note: You need to renew your certification every 3 years from the date of certification.
Investments
The certification exam fee is $250 USD for an IIBA member and $375 USD for a non-member.
AAC Exam Module
The assessment is a 2-hour remote online proctored exam that includes 85 multiple-choice, scenario-based questions.
The exam blueprint includes:
Agile Mindset – 30% (25 questions)
Strategy Horizon – 10% (9 questions)
Initiative Horizon – 25% (21 questions)
Delivery Horizon – 35% (30 questions)
Note: The above study areas also include about 30 questions on techniques.
Pre-exam readiness
Have good internet – Have a backup for internet connection
Make sure your computer has a working camera.
Start 30 minutes early with all infrastructures ready.
Keep some water for yourself.
Observe time elapsed against progress made
All the best in advance for your AAC exams.
For more detailed information on the Agile Analysis Certification
Sharing is caring!
No Comments Yet
Let us know what you think