5 Reasons Why You Should Get Certified as a Business Analyst
by Sonal Singh on Jun 11, 2021 12:00:00 AM
According to industry reports, Business Analysis has emerged as an up-and-coming field and is one of the fastest-growing career options. It is a highly desired skill.
A business analyst contributes to an organization's strategy, offerings, revenue, and margin. A business analyst's role involves acting as a bridge between the business stakeholders and technology architects.
Business analysts understand an enterprise's problems and goals, analyze needs and solutions, devise change strategies, drive change, collaborate with stakeholders, and advise organizations on improving efficiency, finances, and various other aspects of the business.
Becoming a certified business analyst helps a BA gain recognition at work, increase their BA knowledge, demand a higher salary, etc. In short, a BA certification helps in increasing the chances of success.
The five main reasons why a business analysis should get certified are-
Career Growth
Research has proven that business analysts who are certified are able to earn higher and grab better jobs. In today's uncertain and competitive job market, job security is everything. Certified business analysts definitely have the edge over their peers who are not certified. When it comes to job search, certified BAs float past the screening process. Hiring managers and interviewers know that preparing for these certifications and clearing the exam is not an easy task, and hence it shows commitment. It shows that these professionals are serious about their careers.
Higher Salary
Apart from job availability, certified BAs also earn higher salaries. Statistics over the years have shown this to be a fact. Business2Wire reported that usually certified BAs see an increase in salary of about 20% - 40%.
A report from Glassdoor.com states that an average BA in the United States earns a salary of over $77,712 annually, while an average individual's salary in America, according to the US Census Bureau, is around $34,940 annually.
The top companies around the globe prefer hiring business analysts who have globally recognized certifications like CBAP, CCBA, ECBA, etc., owing to their skills and expertise in business analysis.
BA Knowledge
A certified business analyst definitely has a broader perspective of the BA tools, techniques, and approaches. While pursuing the certification, a business analyst learns multiple ways a problem can be looked at and solved. The certification course also allows a BA to become well versed with diverse business analysis concepts. All this knowledge makes a BA very valuable to their organizations. Getting certified is a creditable way of keeping abreast with the BA world and using consistent terminologies across the domain.
Recognition by Peers & Management
Since clearing the BA certification exam requires a lot of hard work and dedication, current and future employers, co-workers and peers view them as well-qualified professionals. They are recognized as professionals with a high level of commitment and those who take their careers very seriously. Such people are treated as highly competent and get better opportunities and projects where they are considered highly valuable and play a vital role in the project's success. Simply put, certifications can be regarded as a 'badge of excellence'.
Confidence at Work
Besides all the tangible benefits that a BA certification brings, there are significant intangible benefits. Due to the recognition they receive, increased knowledge, and career growth, business analysts become more confident of their abilities. This increased confidence, in turn, makes the BA work more efficiently.
A good business analyst is one of the most valuable assets of an organization. So, getting a business analysis certification is one of the best arsenals a BA can have in order to stay ahead of the competition and become a valuable member of the organization. Being a certified BA differentiates an individual in the market in terms of both skills and salary.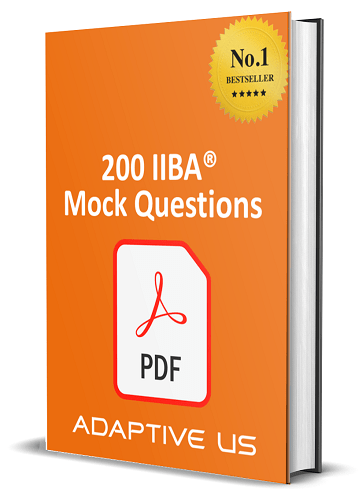 No Comments Yet
Let us know what you think