| | | |
| --- | --- | --- |
| 100% Session Run Guarantee | Faculties part of IIBA Authoring & Exam Teams | 20 Hours of Live Training including exam prep tutorials |
| 30 IIBA PD/CD Hours | 485+ CBDA Model Questions | 4 CBDA Simulations |
| CBDA Study Guide | CBDA Mindmaps | Faculty Presentations |
| CBDA eLearning Videos | CBDA Audiobooks | CBDA Flashcards |
| 4 Months Access to Fortnightly Tutorials | Session Recordings | Training duration + 4 Months Learning Portal Access |
Testimonials
---
I just passed the CBDA exam and I can confidently say that I would not have passed without the use of the AdaptiveUS study materials! The study guide, class recording and exam questions made things super easy for me, Thanks to the entire team of Adaptive US, keep up the great work. I highly recommend them for CBDA
I used Adaptive's service for CBDA Assisted Learning. The study guides were a huge help on getting me to pass the exam. I am glad they went through the essential reading topics as well. The training recordings were also helpful especially when they went over the different techniques to use on each domain. Thanks
Thanks a lot to Tom and Adaptive US team for all your help in clearing the CBDA exam for me. it would have been tougher to pass the exam without your help. Your classes were immensely helpful in not only getting my concepts clear for the exam but also in making me understand and interpret data more meaningfully
I just passed the CBDA exam and I can confidently say that I would not have passed without the use of the Adaptive US study materials!
Upcoming CBDA Instructor-Led Live Sessions Program Schedule
For corporate group training, please send your request to info@AdaptiveUS.com
USA, Canada, Europe, South America, Africa, Middle East, India
Coupon - 2021YE300 for Year End Offer of $300 - Book For Any Month!
View Schedule for Later Months
8 Live Exam Prep Tutorials over the next 4 months
USA and Canada West Coast
PT (Los Angeles Time)
Coupon - 2021YE300 for Year End Offer of $300 - Book For Any Month!
What is CBDA?
The new Certification in Business Data Analytics (IIBA®- CBDA), is the first data analytics certification provided by the International Institute of BA (IIBA), Canada (www.IIBA.org).It recognizes a Business Analyst Practitioner's ability to effectively execute analysis related work in support of business analytics initiatives and is an indication of one's commitment, passion and competency in performing business analysis on analytics initiatives.
The IIBA®- CBDA exam is closely aligned to the Guide to Business Data Analytics and tests one's ability to answer questions focused on real-world scenarios. Learn all about IIBA - CBDA here.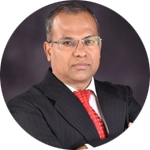 LN Mishra CBAP CBDA
Mentor to 1000+ IIBA Certified Business Analysts. 24+ years of Professional Experience in BA. Part of IIBA V3 Exam Committee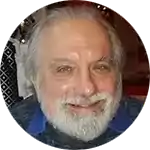 Tom Tomasovic IIBA-AAC CBDA
Agile BA Practitioner, CPRE Certified. B.S. Chemical Engineering – Massachusetts Institute of Technology. 26+ years of BA experience
CBDA Training Program Description
The Certification in Business Data Analytics (CBDA) course by Adaptive US has been developed considering the growing needs of business analysts in data analytics initiatives to take their career to greater heights by acquiring the coveted CBDA certification.
The intense CBDA certification training program crafted by expert IIBA certified instructors with over 25+ years of business analysis experience not only establishes a solid foundation on the industry best practices recommended by the International Institute of Business Analysis (IIBA) but also equips CBDA aspirants to face the CBDA certification examination confidently and crack it in the very first attempt.
Adaptive US's CBDA Certification training is a highly interactive online training conducted using reliable web conferencing systems spanning over 4 weeks (4 classes of 3 hours each) + 8 Exam Prep Tutorials. Expert faculty, who are CBDA certified and have been part of the IIBA v3 exam committee, conduct this intense CBDA preparation training. The training is fully aligned to the Guide to Business Data Analytics developed by IIBA.
Over the course of the training, CBDA aspirants will
Understand and learn the established business analysis practices in data analytics initiatives that are outlined in the Guide to Business Data Analytics
Gain competence in the 6 Business Data Analytics Domains (Identify Research Questions, Source Data, Analyze Data, Interpret and Report Results, Use Results to Influence Business Decision Making, Guide Company-Level Strategy for Business Analytics) and the best practices outlined in the Guide to Business Data Analytics
Master the terminologies used in the Guide to Business Data Analytics
Acquire sound understanding of the role, competencies and skillsets required to become an effective and result-oriented business analyst in analytics initiatives
Learn how to manage stakeholders effectively
Gain practical insights into the principles and practices of business data analytics
Learn how to identify and apply various tools, techniques and competencies in analytics initiatives for creating better business outcomes through evidence-driven business decisions
Interact with CBDA certified instructors and learn how to tackle the exam through CBDA practice tests and feedback.
Gain access to join live monthly Q&A webinars where participants can clarify all their doubts with CBDA certified instructors.
Be able to demonstrate continued dedication to the profession through recertification requirements.
Session – 1 (3 hours Live Online Class)
Introduction to Business Data Analytics
What is Business Data Analytics?
Business Data Analytics Objectives
Business Analysis and Business Data Analytics
Analyzing Quantitative Research
27 Examples of Key Performance Indicators
Identify Research Questions
Define Business Problem or Opportunity
Identify and Understand the Stakeholders
Assess Current State
Define Future State
Formulate Research Questions
Plan Business Data Analytics Approach
Select Techniques for Identifying the Research Questions
Session – 2 (3 hours Live Online Class)
Source Data
Plan Data Collection
Determine the Data Sets
Collect Data
Validate Data
Select Techniques for Sourcing Data
Data sampling
Analyze Data
Develop Data Analysis Plan
Prepare Data
Explore Data
Perform Data Analysis
Assess the Analytics and System Approach Taken
Select Techniques for Analyzing Data
Data Visualization 101: How to Choose the Right Chart
14 Different Types of Graphs and Charts for Presenting Data
Session – 3 (3 hours Live Online Class)
Interpret and Report Results
Identify and Understand the Stakeholders
Plan Stakeholder Communication
Determine Communication Needs of Stakeholders
Derive Insights from Data
Document and Communicate Findings from Completed Analysis
Select Techniques for Interpreting and Reporting Results
Five Data Storytelling Tips
Graph Visualization: Why It Matters
Data Storytelling: The Essential Data Science Skill Everyone Needs
Breaking Down Hierarchical Data with Treemap and Sunburst Charts
8 Exam Prep Help Tutorials (1 Hour LiveOnline Classes)
CBDA Question-Answer and Concept
Clearing session
Session – 4 (3 hours Live Online Class)
Use Results to Influence Business Decision Making
Recommend Action
Develop Implementation Plan
Manage Change
Select Techniques for Using Results to Influence Business DecisionMaking
Data Science and The Art of Persuasion
Guide Company-Level Strategy for Business Analytics
Organizational strategy
Talent strategy
Data strategy
Select Techniques for Guiding Company-Level Strategy for Business Analytics
Underlying Competencies
Building a Better Data Science Operation
You Don't Have to Be a Data Scientist to Fill This Must-Have Analytics Role
Course Expectations
If you are from a non native English speaking country please note that the course expectation is to have good familiarity in English with International accents and good verbal and written English communication since the mode of the communication in the class and in the IIBA Certification exam is in English
Infrastructure requirements
Availability of computer with a stable power supply/back up and working mic and speaker

Good internet (2 Mbps speed)

Noise free environment
Read the complete details on infrastructure requirements here.
Other requirements
Education - Minimum high school pass

Basic knowledge of business/IT

Preferably be stationed at one place (not on travel or commute)
For more FAQs on training program, please refer here.
Countries barred from IIBA exams
If you are a resident or you are currently residing in any of the below countries, you are not allowed to take IIBA exams.
Cuba
Iran
Syria
Sudan
North Korea
Crimea Region of Ukraine