35 IIBA PD Hours / PDs / PDUs / CDUs
2300+ CBAP Model Questions
6 Full-length CBAP Simulators
CBAP Application Filing Support
400+ CBAP Flashcards
Extended BABoK 600 Terms Glossary
CBAP Exam Prep Plan & Exam tips
World's #1 CBAP Training Provider - 500+ CBAPs
4 Months Access to Fortnightly Tutorials
BABoK Based CBAP Study Guide
CBAP Mind Maps
Session Recordings
BABoK Based Work Book
Exhaustive CBAP Training Material
40 Hours of Live CBAP Online Training
Faculties part of IIBA Author & Exam Teams
One Entire Past Training Recording
CBAP Audio Books
Faculty Presentations
Training Duration + 4 Months Learning Portal Access
100+ Case Questions
Individual discount* |Unlimited Referral Bonus up to USD 100 | Trailblazer Award of USD 50
Group discount* | 10% discount for 2 – 4 participants | 15% discount for 5-9 participants | 20% discount for 10-20 participants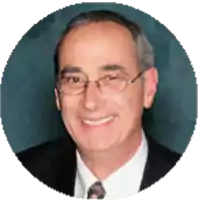 Peter Johnson CBAP
Chief Education Officer
Part of BABoK V3 Authoring and Exam Team. Founder of IIBA New Jersey Chapter. 30+ years of Business Analysis Experience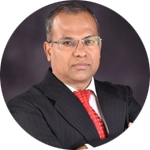 LN Mishra CBAP
Mentor to 800+ IIBA Certified Business Analysts. 25+ years of BA Experience. Part of IIBA V3 Exam Committee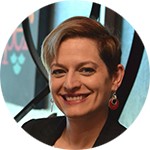 Lora McCoy CBAP
Regional Director, IIBA Central Americas. Former President – IIBA Oklahoma Chapter. 22+ years of BA experience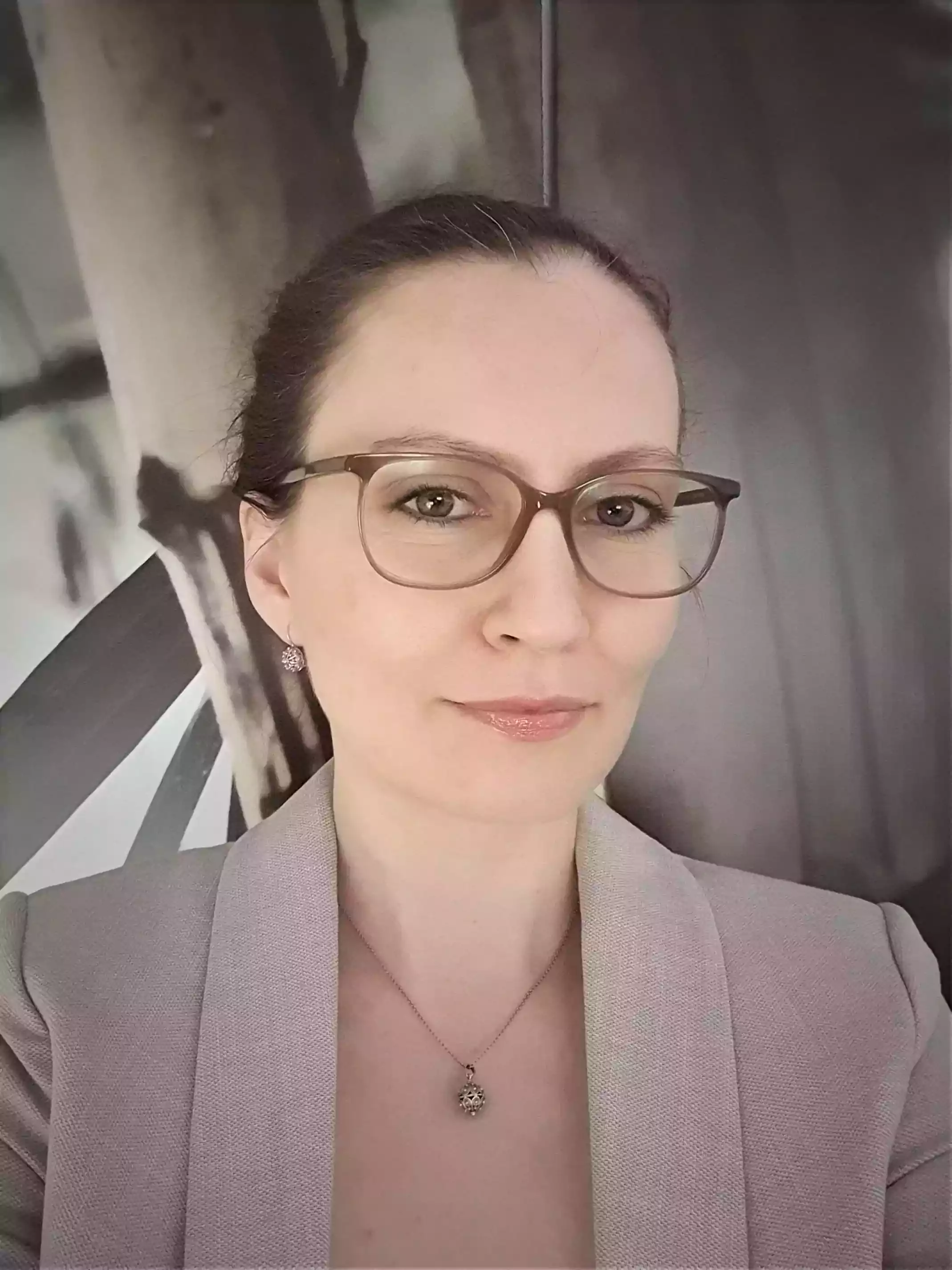 Victoria Cupet CBAP
Regional Director, IIBA Europe and Africa. BABoK V3 Author. 25+ years of BA experience.
What is CBAP?
Certified Business Analysis Professional (CBAP) designation is world's most acknowledged business analysis professional certification from IIBA, Canada. CBAP requires 7500 hours of business analysis experience, 900+ Hours in 4 Knowledge Areas, 35 hours of instructor led training on Business Analysis Body of Knowledge (BABoK), 2 references, a signed code of conduct and an online test spanning 3.5 hours. CBAP is ideal for senior business analysis professionals with 5 or more years of experience.
Why CBAP Certification?
CBAP training and certification enables senior business analysts to move up in their career journey. CBAP certification holders on average earn 59% more salary compared to their non-certified counterparts as per 2020 IIBA Salary Survey. CBAP recipients perform better at work and show more confidence at work. Currently Adaptive has helped close to 400+ BAs to achieve CBAP certification.
CBAP Training Program Description
The Certified Business Analysis Professional (CBAP) course by Adaptive has been developed considering the growing needs of business analysts to take their career to greater heights by acquiring the coveted CBAP certification.
The intense CBAP certification training program crafted by expert IIBA certified instructors with over 25+ years of business analysis experience not only establishes a solid foundation on the industry best practices recommended by the International Institute of Business Analysis (IIBA) but also equips CBAP aspirants to face the CBAP certification examination confidently and crack it in the very first attempt.
Adaptive's Certified Business Analysis Professional (CBAP) training is a highly interactive online training conducted using reliable web conferencing systems spanning over 4 weeks (8 classes) + Exam Prep Tutorials. Expert faculties, who have been part of the BABOK V3 authoring team and IIBA v3 exam committees, conduct this CBAP exam preparation training. This training is fully aligned to the Business Analysis Body of Knowledge (BABOK) v3.0 developed by IIBA.
Over the course of the training, CBAP aspirants will
Understand and learn the established business analysis practices outlined in BABOK v3.0.
Gain competence in the 6 Knowledge Areas (BA Planning and Monitoring, Elicitation and Collaboration, Requirements Life Cycle Management, Strategy Analysis, Requirements Analysis and Design Definition and Solution Evaluation).
Acquire sound understanding of the role, competencies and skill sets required to become an effective and result-oriented business analyst.
Learn how to manage stakeholders effectively.
Gain practical insights into the principles and practices of business analysis.
Learn how to identify and apply various tools and 50 BABoK techniques in business analysis scenarios. These are essential techniques in a Business Analyst's toolkit.
Gain competence on techniques related to requirements modelling like Use case diagrams, Data flow diagrams, State models, Class diagrams, Entity Relationship diagrams, Process models etc.
Interact with CBAP certified instructors and learn how to tackle the exam through CBAP practice tests and feedback.
Gain access to join live monthly Q&A webinars where participants can clarify all their doubts with CBAP certified instructors.
Course Expectations
If you are from a non native English speaking country please note that the course expectation is to have good familiarity in English with International accents and good verbal and written English communication since the mode of the communication in the class and in the IIBA Certification exam is in English
Infrastructure requirements
Availability of computer with a stable power supply/back up and working mic and speaker

Good internet (2 Mbps speed)

Noise free environment
Read the complete details on infrastructure requirements here.
Other requirements
Education - Minimum high school pass

Basic knowledge of business/IT

Preferably be stationed at one place (not on travel or commute)
For more FAQs on training program, please refer here.
Countries barred from IIBA exams
If you are a resident or you are currently residing in any of the below countries, you are not allowed to take IIBA exams.
Cuba
Iran
Syria
Sudan
North Korea
Crimea Region of Ukraine
How CBAP credential gives business analysts an edge over other business analysts:
Technology today offers tremendous opportunities to improve businesses. Business Analyst is a role where one can contribute to the organizations strategy, its offerings, its revenue, and its margin. It offers great opportunity to interact with many stakeholders, develop innovative solutions and improving existing solutions. Business Analysts are the bridge between Business stakeholders and Technology Architects. The demand for Business Analysts is at an all-time high and the benefits are worth taking-up business analysis as a career choice. As a Business Analyst, one will always have a challenging and a new job role or project in hand due to the uniqueness of each problem in varied companies. The CBAP is among the most popular certification courses for Business Analysts and is an infallible way to a successful career. Some of the benefits of getting CBAP certified are:
According to the 2020 Business Analysis Salary Survey Report by IIBA, BAs who hold an IIBA CBAP(R) certification earn 59% more than non-certified individuals.
CBAP is an established credential and makes a business analysts competence known and recognized globally by peers and management.
It provides better career growth and job opportunities.
The knowledge and skills acquired through the CBAP certification enables one to become an effective and efficient BA.
It demonstrates continuous dedication to the profession to prospective employers.
It helps BAs achieve reliable, quality results with enhanced efficiency and consistency.
Industry reports predict that business analysis will be one of the fastest growing IT occupations and one of the top desired skills for tech workers.
It also gives a positive feeling and enhanced confidence about achieving a milestone in ones BA career.
What is the CBAP Eligibility Criteria - Requirements - Pre-requisites for CBAP?
The CBAP certification from IIBA is aimed at business analysis professionals having 5 years of experience. It is a competency-based certification based on BABoK v3. To earn the CBAP certification, applicants must meet the following criteria:
CBAP certification eligibility criteria are - 1. 7500 hours in the last 10 years, 900 hours of which should be in four out of the six BABOK® Guide Version 3 Knowledge areas
2. 35 hours of Professional Development in the past four years
3. Two references from a career manager, client or Certified Business Analysis Professional – CBAP®
4. A Signed Code of Conduct with IIBA
Adaptive US provides CBAP application review and filing support There is a good chance that you may ignore some part of your work experience and not count them as relevant BA experience.This certification is most suited for senior business analysts having a minimum of 5 years of experience performing the business analysis tasks.
What counts as a business analysis experience
Requirements gathering and elicitation
Requirements management
Requirements analysis
Process analysis
Process Mapping
Process Modeling
Process set up/definition
Requirements planning
Solution evaluation
The solution set up/structuring
Solution selection
ERP implementation-related activities
What does not count as a business analysis experience
Managing requirements engineers
Design/Development
Coding
Testing
Project Management
Status Reporting
Operations
As part of the Adaptive US CBAP training program, the coach will guide you through the entire CBAP application filing process
Who provides the CBAP certification?
The CBAP® certification is provided by the IIBA.
CBAP Exam Pattern Details
The CBAP certification is achieved after appearing for the CBAP exam which is 3.5 hours long. The exam has 120 multiple choice questions with only one correct option.
The CBAP questions are scenario-based (~65-70%) and case study based (~30-35%).
Case study based are longer cases (1-1.5 pages) of information with multiple questions about the case 3 to 5 questions each
The exam assesses the candidates practical application of the defined competencies for this level 3 certification in the IIBA Certification Framework. The current CBAP exam pattern is based on v3.0 of the BABOK Guide is as follows:
Examination weightage KA wise
| | |
| --- | --- |
| Domain | % |
| Business analysis planning and monitoring | 14% |
| Elicitation and collaboration | 12% |
| Requirements life cycle management | 15% |
| Strategy analysis | 15% |
| Requirements analysis and design definition | 30% |
| Solution evaluation | 14% |
What is the CBAP certification fee or cost?
The CBAP exam fee/cost is as follows:
First attempt CBAP exam fee is $325.00 USD for IIBA members and $450.00 USD for non-members, plus GST/HST for Canadian residents Second attempt CBAP exam fee is $250.00 USD for IIBA members and $375.00 USD for non-members, plus GST/HST for Canadian residents The CBAP application fee to pay to IIBA is $125 for IIBA members as well as non-members, plus GST/HST for Canadian residents.
View more details on CBAP certification cost.
According to the 2020 Annual Business Analysis Salary Survey Summary Report by IIBA, CBAP holders earn 59% more than non-certified respondents. The global average salary of a CBAP holder is $121,364
How many IIBA PD hours / PDUs / CDUs will this course provide?
You will get 35 IIBA PD hours/35 IIBA PDUs and 35 CDU credits on completion of the course.35 IIBA PD hours/35 IIBA PDUs can be claimed by participants who wish to write the CBAP or CCBA Certification exam, as this is mandated by IIBA as a pre-requisite to appear for the exam.35 CDUs will be claimed by participants who are already certified by IIBA® (either CBAP or CCBA) and need to accumulate 60 CDUs every 3 years to renew their certification.
What is the IIBA code of conduct?
All candidates who wish to take IIBA certifications must read and agree to a mandatory Code of Conduct prior to applying in order to be able to proceed with your application. For more information on this, please visit: iiba.org
What next after the CBAP® course?
The CBAP® opens doors to a rewarding and successful career in business analysis. It gives greater confidence and fulfilment at work. The CBAP salary increase that comes with attaining a CBAP credential from IIBA is totally worth it in comparison to the investment that has to be made into it. It also gives you an opportunity to become part of an elite group of professionals who are known for their dedication and commitment to the field of business analysis.
How many hours of preparation do I need to appear for the CBAP exam?
We typically recommend 150-200 hours of preparation after attending the CBAP training session. Follow the below given process to ace the exam:
Prepare a schedule and stick to the schedule (Download the CBAP exam study preparation plan from SuXeed )
Start your preparation with the Adaptive CBAP study guide
Take up one chapter at a time from the Adaptive US CBAP Study guide and test your understanding with the chapter based scenario and case study questions
Complete the IIBA application filing with Adaptive US CBAP application simulator that we provide as part of the CBAP training deliverable
Revise the concepts by reading the Adaptive US CBAP Study guide 2/3 times and BABoK Study guide 2/3 times
Attempt the 6 Adaptive US CBAP simulations comprising of 120 questions and review incorrect answers. In total, Adaptive provides 2300+ CBAP model questions to test your preparation
Once you score about 85%+ in the CBAP model questions, you are ready to appear for the CBAP exam
Book your exam dates 4 or 6 weeks later, preferably on a Monday
Take the exam and become a proud holder of the CBAP® credential
Is there a discount on exam fees for IIBA members?
There is 125 USD discount for IIBA members on the examination fees.
Can I do self-paced study and pass the CBAP exam?
CBAP self-study is not recommended for the following reasons:
You need 35 PDUs for the IIBA application process and PD hours are obtained only from the live training.
Clearing CBAP is quite hard as there are no direct questions
All the questions require deeper understanding of concepts, tasks and techniques, which comes only with the guidance, and mentoring of experienced coaches and study materials.
Time management remains a big challenge till date and the exam prep tricks and tips from our coaches helps our participants to sail through this challenge.
How will I know if I passed the CBAP exam?
The CBAP exam candidates will be notified immediately on screen once they submit their computer-based exam. For those who fail the exam, they will be provided with additional information, specifically the Knowledge Areas that require their attention.
How many times can I attempt the exam?
You may take the exam up to 3 times within the 1-year application expiry period. There is no wait time between exam sittings. If you take the exam all 3 times and do not pass, you must wait until your application expires before you can reapply
What is the CBAP exam passing score?
There is no official data from IIBA to answer this question as IIBA does not disclose this information. However, from our experience and the experience of our past CBAP participants, we know that it is safe to assume that the CBAP exam passing score is more than 70%. Hence, we suggest targeting 85%+ in the CBAP mock tests in order to be successful in the CBAP final exam.
What is the career path of a business analyst?
Read on to move ahead in your BA career.
Yes, you have been a Business Analyst, done and lived the analyst role, been through all this, now it doesnt seem so interesting anymore.
Is this something you have been as a Senior BA and BA Managers been through?
.
So what next?
Here is a very broad guideline for the career progression of a BA.
Four common career paths BAs can pursue are:
1. Business analysis
2. Product management
3. Project management
4. Consulting
However having said that it depends on the persons interest, domain/technical knowledge, interest to learn new concepts and risk-taking ability which determines largely the career progress.
If you are risk-taking and open to learn new concepts/domain you can change your domain and move to a new field and establish yourself to be a good player in the field. This gives you good exposure and makes your career prospects broader. That makes you a good candidate for a senior executive position.
If you love what you are good at and aim to become an expert in the same without changing gears then you can master your domain including getting into other areas in the same domain. This can include having a good hold on the tools and products prevalent in the domain. This can make you a great specialist and unique in the field, which is invaluable for your career.
You can make yourself a great consultant in a particular field and can think of working with multiple clients to give them a part of your time and expert guidance. In return, this gives you the flexibility and the rich experience of working with multiple clients.
There is no better time than now to start something good.
Go and Kiss the world as per your taste and interest, the world is all yours if you can make it and believe in yourself.
How are CBAP exam questions?
CBAP exam has 2 types of questions, scenario based and case type. Adaptive Learning Platform, SuXeed provides sample of questions of both types.
Are there CBAP exam dumps?
All CBAP exam dumps are essentially fraud. IIBA guards the exam content extremely secured manner. Given the complexity level of CBAP exam, there is not even 1% chance of passing CBAP exam with so called CBAP exam dumps.
Where can I get CBAP exam simulators?
Adaptive provides 6 CBAP simulators (Highest by any EEP) and these have been validated by hundred of our past CBAPs.
CBAPs on an average earn $121,364 per annum which is 59% higher than those who are not certified. Source: IIBA salary survey 2020.
How much time do I need for cbap certification preparation?
3 to 4 months is a reasonable duration to complete cbap certification preparation.
What is the validity period of CBAP?
CBAP certification is valid for 3 years.
Do I have to re-write CBAP for CBAP recertification?
CBAP recertification does not require one to rewrite CBAP test.
How to fill-up CBAP application form?
Adaptive assists you in the CBAP application process.
Where can I get free CBAP questions?
Adaptive's learning system, SuXeed.net provides sample CBAP questions.
Is Adaptive training a CBAP prep boot camp?
Does Adaptive fees include CBAP exam fees?