PMP vs CBAP in 2023 - A detailed comparison
by Ann P on Aug 29, 2017 12:00:00 AM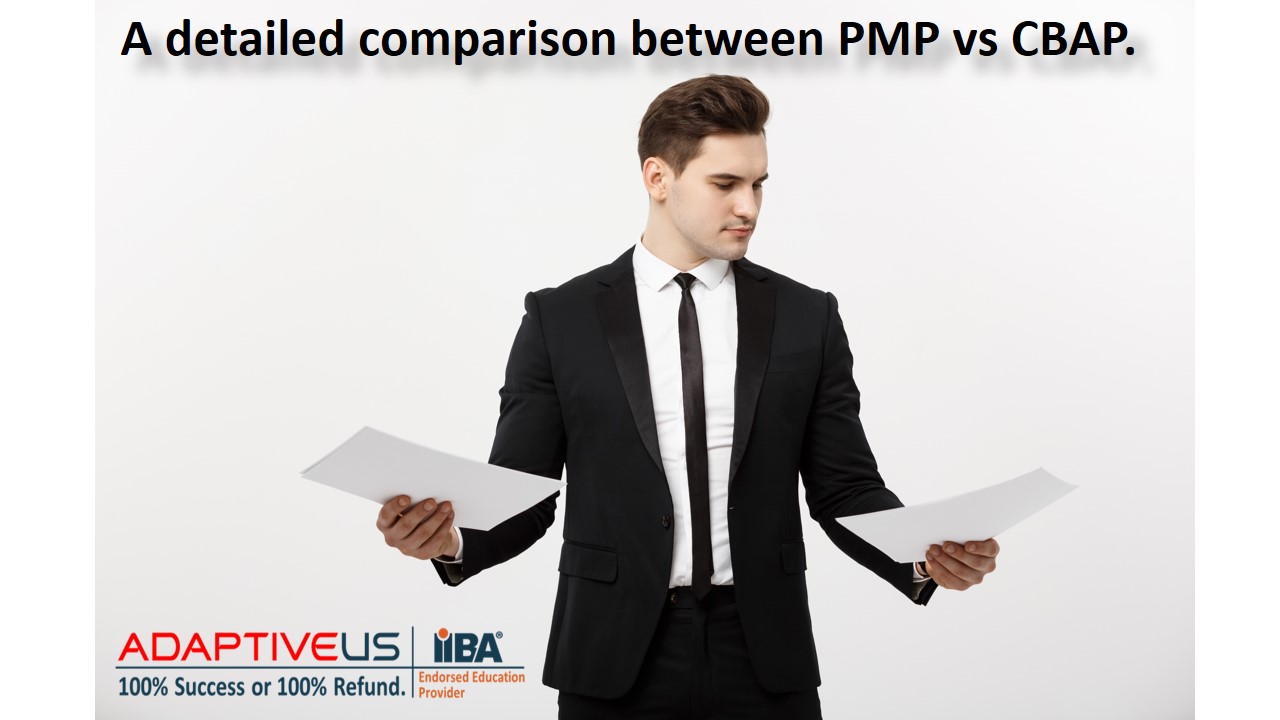 Should a PMP consider being a CBAP?
I am a PMP. Why should I get CBAP certified?
Are PMPs and CBAPs born enemies?
This is a question or doubt that arises in many professionals minds during their professional career.
Are PMP and CBAP complimentary or are they opposing standards?
Why should I go for CBAP certification when I am already a PMP certified professional?
Will CBAP add value to a project manager with 10+ years of experience?
Aren't PMI and IIBA competing organizations?
Our emphatic answer is even if one is a PMP, one should seriously consider CBAP.
The 3 key reasons are:
With more and more automation coming to play and tools performing most of the PM tasks the BA and PM roles are getting merged.

With changing market scenario it's always better to upskill and not get confined to a particular skill or role.

As one makes career progression in one's professional life, the need for having diversified and multiple skills to move up the corporate ladder.
One should also learn human resource practices, finance, and accounting, legal and marketing in a leadership role. One with multiple skills and certifications become the obvious choice for the leadership role.
The good part is, having the project management experience will definitely be a big advantage to have a well-rounded career profile with business analysis skills added to it.
Here is a diagram that shows how PM and BA skills complement each other.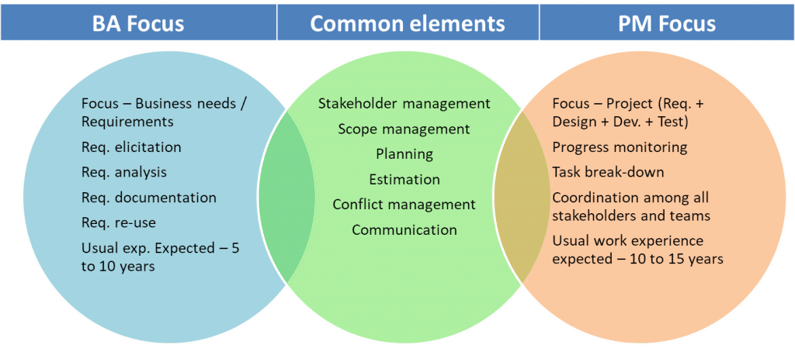 The other good part is lots of corporates recognize Certified Business Analysis Professional (CBAP) designation as part of their competency framework as well. Certified Business Analysis Professional (CBAP) certification comes from IIBA, Canada which is the indisputable leader in this segment has excellent recognition in North America, Canada, Australia, and all major economies. Hence getting geared to train and get certified for CBAP is one of the wisest career moves for a professional having project management skills and looking up to move higher in the career to a leadership position.
Having business analysis skills and being a CBAP will provide you an extra armor to fight in a volatile and uncertain world.
We have helped 300+ professionals in realizing their CBAP dream and can help you with this journey of yours. More information on our CBAP offering can be found at adaptiveus.com/cbap-certification-training/.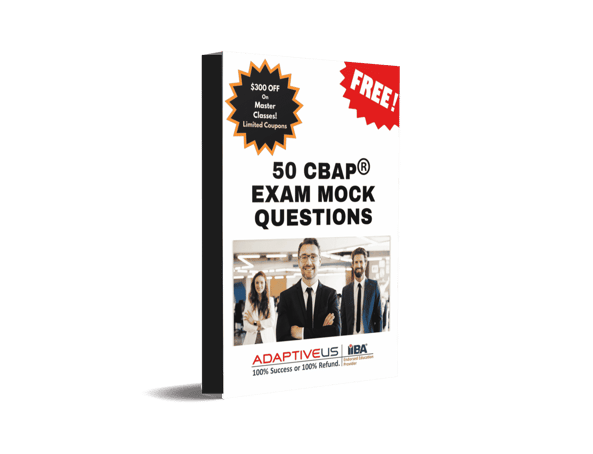 Suggested Reading-
Top 10 CBAP Exam Prep Tips from our 395+ past CBAPs
How much does CBAP certification cost?
CBAP Certification Exam Preparation in 10 Simple steps
How to conquer your CBAP exam anxiety
Top 10 CBAP Certification Myths
How to analyze the CBAP exam result?
No Comments Yet
Let us know what you think