Business Analyst Case Studies | Free BA Career Guide
Written by: Ann P
Published on: May 3, 2022 12:00:00 AM
Become an in-demand BA in 6 months or less!
Talk to our Learning Advisor Today
Business Analyst Case Studies
Overview
Business analyst case studies provide actual business analyst project knowledge. This provides real-world exposure to business analysts. In this blog, we will be discussing what is business analysis, who is a business analyst, and what are the requirements and strategies of an analyst. We will provide a complete business case analysis with worked-out examples for a better understanding of business analysis.
Let's start with understanding what is business analysis before we go to analyst case studies.
Topics Below
What is business analysis?

What is Business Analyst?

Business Analyst Role

Business analysis requirements

Business analysis techniques

What Is Business Analysis?
The BABOK guide defines Business Analysis as the "Practice of enabling change in an enterprise by defining needs and recommending solutions that deliver value to stakeholders". Business Analysis helps in finding and implementing changes needed to address key business needs, which are essentially problems and opportunities in front of the organization.
Business analysis can be performed at multiple levels, such as at:
The enterprise level, analyzing the complete business, and understanding which aspects of the business require changes.

The organization level, analyzing a part of the business, and understanding which aspects of the organization require changes.

The process level, analyzing a specific process, understanding which aspects of the process require changes.

The product level, analyzing a specific product, and understanding which aspects of the product require changes.
Business Analyst Case Studies
Who Is A Business Analyst?
A business analyst, also often called a BA, analyzes business processes, systems, documentation, business model, and technologies to identify solutions to the problems and opportunities in front of the organization. The BA also guides the business towards better processes, structure, products, and technologies.
In business analysis, there are many more roles than just business analyst, like business systems, systems, process, product analyst, data scientist, etc.
And to understand, what is business analyst, now understand the business analyst roles.
Business Analyst Role
Before we understand the business analyst case studies, let's understand the business analyst's role in an organization. To get a better understanding of the job and their roles and responsibilities.
Understand Business Needs
The very first thing of an analyst is to understand the needs of the business. Needs are problems and opportunities. When they are expressed, they become requirements. It is important for the business analyst to understand the real needs of the business and validate the same before proceeding with further analysis.
Analyze Business Needs
It is important to understand the root cause behind the business problem. Similarly, it is important to estimate the opportunity as well.
Finding Solutions
It is the business analyst's role to find the right solutions for problems or opportunities. It is also important to remember that solutions can be sourced from suppliers or developed in-house.
Build solutions
Business analysts not only have to identify the solution, but they also assist in the implementation of the solution in an organization. Solutions developed must meet business and stakeholder needs.
Deploy solution
Another business analyst's role is to test their processes, their solutions, and techniques before deploying them. They also assist stakeholders in switching from the old system to the new system.
Analyze and improve the solution effectiveness
Another business analyst's role is to analyze their solutions, identify limitations and improve solution effectiveness. If a solution has outlived its life, business analysts plan to replacement of the solution.
Moreover, for a better understanding of the business analyst role and these business analyst case studies, here are the business analysis requirements and business analysis techniques. Therefore, it explains how a business analyst works.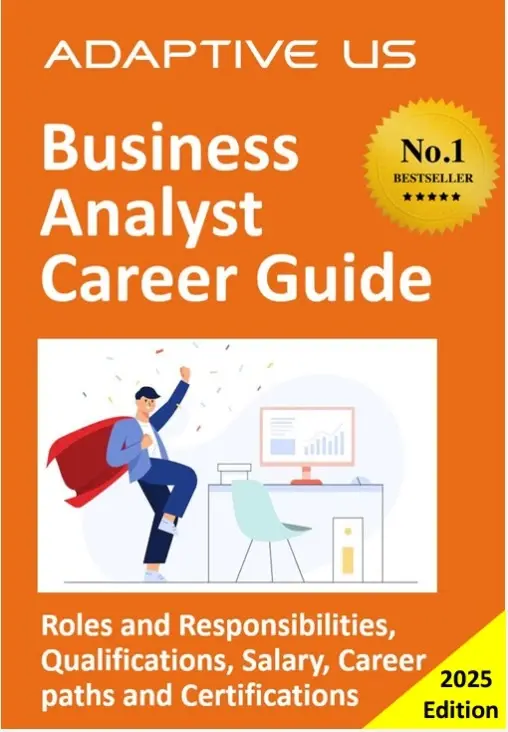 Business Analysis Requirements
Business analysis requirements are divided into different categories. It is a piece of documentation that includes their needs, things that need updating, changes, etc. So business analysis requirements are classified into:
BUSINESS REQUIREMENTS
Business Requirements expressed from business or product owner point of view - Goals, objectives, and outcomes which indicate the reason for initiating a change.
STAKEHOLDER REQUIREMENTS
Stakeholder requirements expressed from process owner or user point of view - Stakeholder needs that must be met to achieve business requirements. Typically expressed in the form of User stories in an agile environment. It is important to understand stakeholders who influence or get affected by the change as stakeholders play an important role in any successful change initiative.
SOLUTION REQUIREMENTS
Solution Requirements expressed from a developer's point of view - Capabilities and qualities of a solution that meets stakeholder and business requirements. Solution requirements in business analysis requirements are classified into:
Functional Requirements

Non-Functional Requirements
TRANSITION REQUIREMENTS
These requirements are referred to the changes which businesses wanted in their process. Therefore, in simple terms, it is a process of a transaction from the current state to the target state.
A transition can be about any process or domain which might be misunderstood, so it's important to document before starting work on the project.
Example of the requirements:
Type of requirement

Example

Business

To improve project profitability by 10% through better planning and monitoring.

Stakeholder (Project Manager)

The system should reduce project management efforts through the automatic generation of project progress reports.

Solution requirement

Questions from a Development perspective

How would schedules variance be computed?

What columns need to be included in the schedule variance report?
Business Analysis Techniques
Business analysis techniques are some of the ways through which business analyst use to conduct business analysis activities. There are a large number of techniques that business analysts can use. A few popular ones are:
Functional decomposition
Functional decomposition breaks down a large aspect (processes, functional areas, deliverables, scope, or problems) into smaller aspects, as independent as possible, so that work can be assigned to different groups. This reduces the complexity of the analysis.
Estimation
Estimation techniques are used for a better understanding of the possible range of costs and efforts associated with any change.
Interface analysis
An interface is a connection between 2 components or solutions. Identify interfaces and interactions between solutions and/or solution components.
Organizational modelling
Org. modelling describes roles, responsibilities, and reporting structures that exist within an organization, and aligns those structures with the organization's goals. Visual representations of organizational units.
Stakeholder list, map, or personas
Identify stakeholders affected by a proposed initiative or share a common business need, level of decision-making authority, authority within domain and organization, attitude/ interest towards change, and business analysis work.
Scope modelling
Describe the scope of analysis or the scope of a solution. They serve as a basis for defining and limiting the scope of business analysis and project work
Brainstorming
One or group of stakeholders deliberate on an idea to produce numerous new ideas in a non-judgmental environment, and to derive themes for further analysis.
Workshops
Requirements workshop, also known as JAD (Joint application design) session, is a highly productive focused event attended by carefully selected key stakeholders, and Subject Matter Experts for a short, intensive period (typically 1 or a few days).
Focus groups
Elicit ideas, impressions, preferences, needs, and attitudes from pre-qualified individuals about a specific product, service, or opportunity in an interactive group environment. Guided by a moderator. Typically 1 to 2 hours with 6-12 attendees.
Collaborative games
Uses game-playing techniques to collaborate in developing a common understanding of a problem or a solution. Involves strong visual or tactile (activities) elements such as moving sticky notes, writing on whiteboards, or drawing pictures.
Interviews
A most common form of elicitation technique is where interviewers ask questions to stakeholders. Effective interviewers control discussions, understand the needs of ALL stakeholders, probe deeper when needed, and ensure completeness of answers.
Observation
Elicit information by observing activities and their contexts.
Survey or questionnaire
Administers a set of written questions to stakeholders and Subject Matter Experts. Surveys can elicit information from many people, sometimes anonymously, in a relatively short period of time. Can collect information about customers, products, work practices, and attitudes. Alternatively, respondents are provided with a series of statements and asked for their level of agreement.
Document analysis
Elicit Business Analysis information, by examining materials describing the business environment or organizational assets. Document analysis helps in understanding the context of a business need or understanding how existing solutions are implemented. Based on the Business Analysis information being explored, the purpose, scope, and topics to be researched are determined.
Benchmarking and market analysis
Benchmarking compares org. practices against best-in-class practices from competitors, government, industry associations, or standards. Market analysis understands customers' needs, and factors influencing purchase decisions and studies competitors.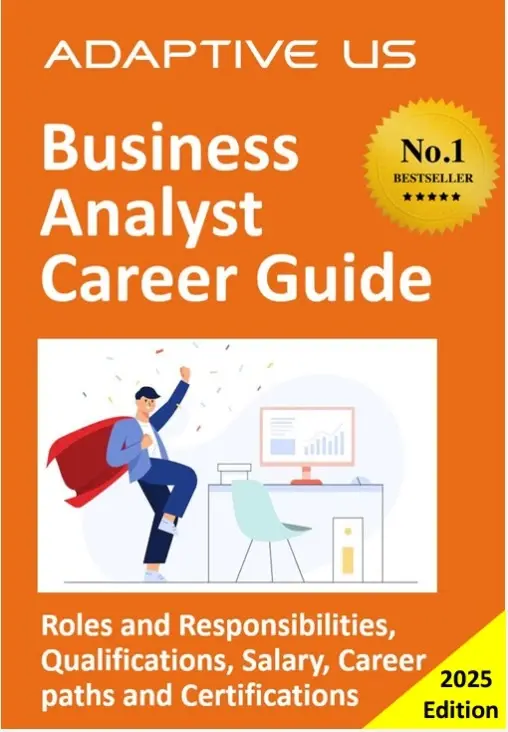 Prototyping
Provides an early model of the final result, widely used for product design. Details UI requirements and integrate them with other requirements such as use cases, scenarios, data, and business rules. Stakeholders often find prototyping to be a concrete means of identifying, describing, and validating their interface needs. Prototypes can discover desired process flow and business rules.
Glossary
Comprises of key terms relevant to a business domain to provide a common understanding of terms. Contains definitions and synonyms. Needs to be organized and accessible to all stakeholders.
Mind Map
Articulates and captures ideas in a non-linear (tree) structure. Ideas are grouped as topics, sub-topics, and further sub-sub-topics. Mind maps use words, images, color, and connections to structure thoughts, ideas, and information.
Backlog management
Backlogs record, track, and prioritize remaining work items. Backlog management is a planned approach to managing the remaining work for the project. In managed backlogs, items at the top have the highest business value and priority. Backlog items can be user stories, use cases, defects, CRs, risks, etc.
Business rules analysis
Business policies dictate the actions of an enterprise and the people in it by broadly controlling, influencing, or regulating them. Business rules serve as a criterion for guiding behavior and making decisions in a specific, testable manner.
Lessons learned
Discusses and documents successes, failures, and improvement recommendations for future phases or projects. It can include any format or venue that is acceptable to key stakeholders. It can be formal facilitated meetings or informal.
Prioritization
Provides a framework for stakeholder decisions to understand the relative importance of requirements. Importance may be based on value, risk, the difficulty of implementation, etc.
Reviews
Communicate, verify, and validate the content of work products, formally or informally. Communicate review objectives in advance to participants.
Item tracking
Captures and assigns responsibility for issues and stakeholder concerns. Items can refer to actions, assumptions, constraints, dependencies, defects, enhancements, and issues.
Balanced scorecard
A strategic planning and management tool to measure org. performance beyond traditional financial measures aligned to the organization's vision and strategy.
Business capability analysis
Capability maps provide a graphical view of capabilities. Capabilities describe the ability of an enterprise to act on or transform something that helps achieve a business goal or objective. Capabilities describe the outcome of performance or transformation, not how it is performed.
Business cases
Formally or informally, justify investments based on estimated value compared to cost. Spend time and resources on a business case proportional to the size and importance of its potential value. Business cases do not provide intricate details.
Business model canvas
Comprises 9 building blocks describing how an organization intends to deliver value. As a diagnostic tool, use elements of the canvas as a lens into the current process or system of business, especially wrt relative amounts of energy, time, and resources currently invested in various areas.
Decision analysis
Supports decision-making in complex, difficult, or uncertain situations. Examines and models possible consequences of different decisions.
Decision modeling
Shows how repeatable business decisions are made using data and knowledge.
Financial analysis
Explore the financial aspects (benefits and costs) of an investment.
Risk analysis and management
Identify, analyze, and evaluate uncertainties that could negatively affect value, develop and manage ways of dealing with risks.
SWOT analysis
SWOT is an acronym for Strengths, Weaknesses, Opportunities, and Threats. A framework for strategic planning, opportunity analysis, competitive analysis, business, and product development.
Concept modelling
Organizes business vocabulary, usually starting with a glossary.
Data dictionary
Standard definitions of primitive data elements, their meanings, allowable values, and how those elements combine into composite data elements. Used to manage data within a solution's context, often used along with ER diagrams.
Data modelling
Data models describe entities, classes, or data objects relevant to a domain, their attributes, and the relationships among them.
Data flow diagrams
Show transformation of data from (data source such as external sources, activities, and destination). Data used in DFDs should be described in a data dictionary. The highest level diagram (Level 0) is a context diagram that represents the entire system.
Process modelling
Graphical model to describe the sequential flow of activities. A system process model defines the sequential flow of control among programs or units within a computer system. A program process flow shows the sequential execution of program statements within a software program.
Sequence diagrams
Sequence diagrams (also known as event diagrams) model the logic of usage scenarios, by showing information (also known as stimuli, or message) passed between objects during the execution of a scenario.
State modelling
State models (also sometimes called a process or system transition model) describe and analyze different possible states (formal representation of status) of an entity within a system, how that entity changes from one process or system to another, and what can happen to an entity when it is in each state.
User stories
User stories are brief textual descriptions, typically 1 or 2 sentences, of functionality that users need from a solution to meet a business objective. A user story describes the actor (who uses the story), a goal they are trying to accomplish, and any additional information that is critical to understanding the scope of the story.
Use cases and scenarios
Scenarios and use cases describe how actors (a person or a system) interact with a solution to accomplish one or more of that person or system's goals.
Non-functional requirements analysis
Examines requirements for a solution that defines how well functional requirements must perform. Also known as quality attributes or quality of service requirements. Expressed in textual formats as declarative statements or in matrices.
Roles and permissions matrix
Ensure coverage of activities by denoting responsibility, to identified roles, and to discover missing roles.
Acceptance and evaluation criteria
Acceptance criteria describe the minimal set of requirements to be met for a solution to be worth implementing, also known as Must Have requirements. Typically used when evaluating only one possible solution and is expressed as pass or fail. It must be testable.
Metrics and key performance indicators (KPIs)
Measure performance of solutions, solution components, and other matters of interest to stakeholders. A metric is a quantifiable level of an indicator to measure progress. A target metric is an objective to be reached within a specified period.
Process analysis
Analyzes processes for their effectiveness, and efficiency and identifies improvement opportunities.
Root cause analysis
Identify and evaluate underlying causes of a problem, looking into causes occurring due to people, physical or organizational effects.
Vendor assessment
Assess the ability of a potential vendor to meet commitments wrt delivery and consistent provision of a product or service.
Data mining
Finds useful patterns and insights from large amounts of data, usually resulting in mathematical models. Utilized in either supervised (user poses a question) or unsupervised (pure pattern discovery) investigations.
MOST
Most is a short form of Mission, Objectives, and Strategies. It allows business analysts to perform a thorough internal analysis of what is the aim of an organization to achieve and how to tackle such issues.
PESTLE
Pestle stands for (Political, Economic, Sociological, Technological, Legal, and Environmental). This model helps business analysts to evaluate all the external factors which can possibly impact their organization and determine how to address them.
SWOT
SWOT is a full form of Strengths, Weaknesses, Opportunities, and Threats. This technique helps us to find areas of both strength and weakness. It also allows for the proper allocation of resources.
MoSCoW
Must or Should, Could or Would process is a long-form of MosCoW. This technique allows prioritization of requirements by presenting a framework in which every individual requirement should be evaluated relative to the others.
CATWOE - Customers, Actors, Transformation Process, World View, Owner, and Environmental
This technique helps us to recognize processes that may be affected by any action the business undertakes.
The 5 Whys
This technique is the backbone of both Six Sigma and business analysis techniques. It consists of leading questions that allow business analysts to single out the root cause of an issue by asking why such a situation arises.
Six Thinking Hats
This process helps us to consider alternate perspectives and ideas.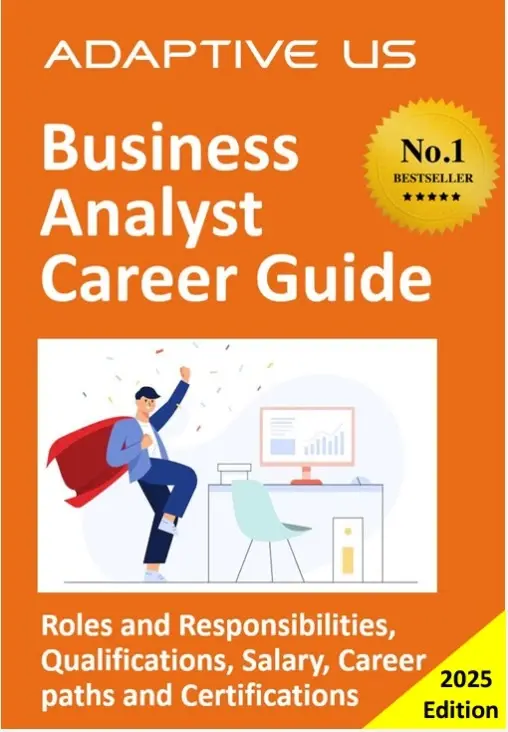 Business Analyst Case Studies
In order to understand an analyst's job, the business analyst case studies will give real examples. So, here is the problem and followed by the solution of how a business analysis example will solve the problem:
Understand Business Problem
In this section of the business analyst case studies, we discuss the actual problem of the business case analysis example.
ABC Technologies has grown rapidly from being a tiny organization with less than 5 projects to one running 200 projects at the same time. The number of customer escalations has gone up significantly. Profitability is getting eroded over a period of time. Significant management time is spent in fire-fighting than improving the business.
Top management estimated a loss of 10% profitability due to poor management of projects which is estimated at about 10 Million USD per annum.
Analyze Problem
The very first step of any business problem analysis is to gather information as much as possible related to that problem or opportunity. Gather background information related to the organization. The target for a business analyst is to find the root cause of the problems.
Discussions with key stakeholders revealed the following challenges in front of ABCT management:
There is very little visibility of project performances to top management

Non-standard project reporting by various projects makes it harder for top management to assess the correct health of the project

Practically there is no practice of identifying risks and mitigating them

Project practices are largely non-standardized. Few project managers do run their projects quite well because of their personal abilities, but most struggle to do so.

Due to rapid growth, management has no option but to assign project management responsibilities to staff with little or no project management experience.
Identify Solution
Based on root cause analysis, management decided to initiate a project to standardize management reporting. This required the organization to implement a project management system. The organization initially short-listed 10 project management tools. After comparing the business needs, tools, their costs, management decided to go with a specific tool.
Build Solution
The purchased tool lacked integration into the organizations existing systems. The vendor and organization's IT team developed a project plan to integrate the new system with the existing systems.
Deploy Solution
Once the integrations were completed, the organization decided to launch the product in a controlled environment. 5 different types of projects in different business units were selected for the pilot run. Once the pilot run was successful, the application was rolled out to other projects.
Improve Solution
After a year, the effectiveness of the project was assessed. Projects showed remarkable improvement wrt reduced customer escalations, better on-time billing, and better risk management. The system also allowed the organization to bid for larger contracts as the prospective customers demanded such a system from their suppliers. The application was further enhanced to cater to the needs of other businesses in the enterprise as they were different legal entities, and their policies were different.
No more cold feet, be best prepared to ace the business analyst job Interview with Business Analyst Interview Questions.

Join Adaptive Inner Circle and get '1000 BA Interview Questions' book for free.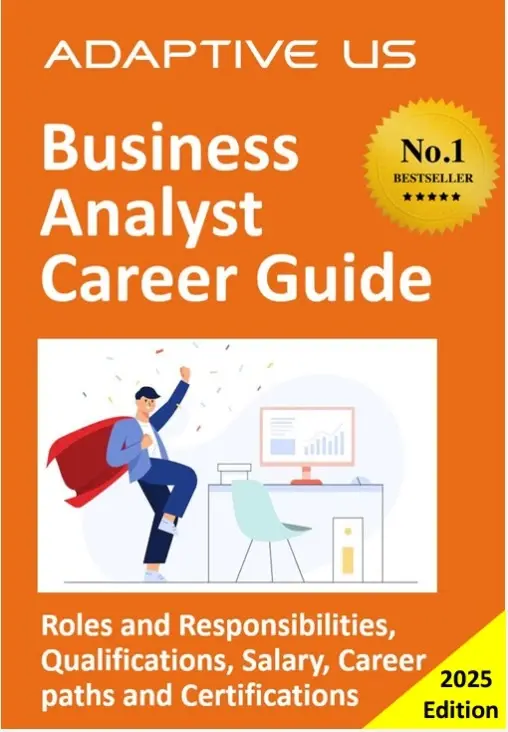 Related Posts
Write Comment