Business Analyst Case Studies | Free 2023 BA Career Guide
by LN Mishra, CBAP, CBDA, AAC & CCA on May 3, 2022 12:00:00 AM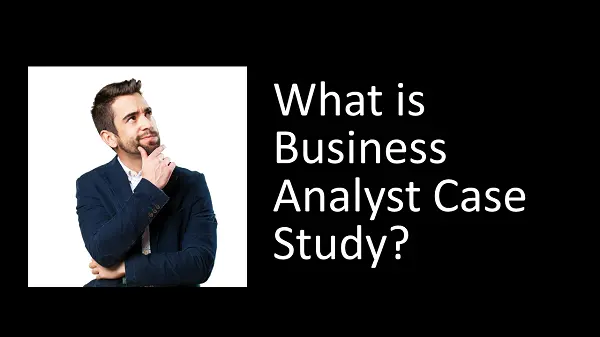 Business analyst case studies blog describes an actual business analyst project knowledge. This provides real-world exposure to new business analysts. In this blog, we will be discussing what is business analysis, who is a business analyst, and what are the requirements and strategies of an analyst. We will provide a complete business case analysis with worked-out examples for a better understanding of business analysis.
Let's start with understanding what is business analysis before we go to analyst case studies.
Topics Below
What is business analysis?

What is Business Analyst?

Business Analyst Role

Business analysis requirements

Business analysis techniques

Business Analysis Case Studies
What is Business Analysis?
The BABOK guide defines Business Analysis as the "Practice of enabling change in an enterprise by defining needs and recommending solutions that deliver value to stakeholders". Business Analysis helps in finding and implementing changes needed to address key business needs, which are essentially problems and opportunities in front of the organization.
Business analysis can be performed at multiple levels, such as at:
The enterprise level, analyzing the complete business, and understanding which aspects of the business require changes.

The organization level, analyzing a part of the business, and understanding which aspects of the organization require changes.

The process level, analyzing a specific process, understanding which aspects of the process require changes.

The product level, analyzing a specific product, and understanding which aspects of the product require changes.
Who Is A Business Analyst?
A business analyst, also often called a BA, analyzes business processes, systems, documentation, business model, and technologies to identify solutions to the problems and opportunities in front of the organization. The BA also guides the business towards better processes, structure, products, and technologies.
In business analysis, there are many more roles than just business analyst, like business systems, systems, process, product analyst, data scientist, etc.
And to understand, what is business analyst, now understand the business analyst roles.
Business Analyst Role
Before we understand the business analyst case studies, let's understand the business analyst's role in an organization. To get a better understanding of the job and their roles and responsibilities.
Understand Business Needs
The very first thing of an analyst is to understand the needs of the business. Needs are problems and opportunities. When they are expressed, they become requirements. It is important for the business analyst to understand the real needs of the business and validate the same before proceeding with further analysis.
Analyze Business Needs
It is important to understand the root cause behind the business problem. Similarly, it is important to estimate the opportunity as well.
Finding Solutions
It is the business analyst's role to find the right solutions for problems or opportunities. It is also important to remember that solutions can be sourced from suppliers or developed in-house.
Build solutions
Business analysts not only have to identify the solution, but they also assist in the implementation of the solution in an organization. Solutions developed must meet business and stakeholder needs.
Deploy solution
Another business analyst's role is to test their processes, their solutions, and techniques before deploying them. They also assist stakeholders in switching from the old system to the new system.
Analyze and improve the solution effectiveness
Another business analyst's role is to analyze their solutions, identify limitations and improve solution effectiveness. If a solution has outlived its life, business analysts plan to replacement of the solution.
Moreover, for a better understanding of the business analyst role and these business analyst case studies, here are the business analysis requirements and business analysis techniques. Therefore, it explains how a business analyst works.
Business Analysis Requirements
Business analysis requirements are divided into different categories. It is a piece of documentation that includes their needs, things that need updating, changes, etc. So business analysis requirements are classified into business requirements, stakeholder requirements, solution requirements and transition requirements.
Business Analysis Techniques
Business analysis techniques are some of the ways through which business analyst use to conduct business analysis activities. There are a large number of techniques that business analysts can use.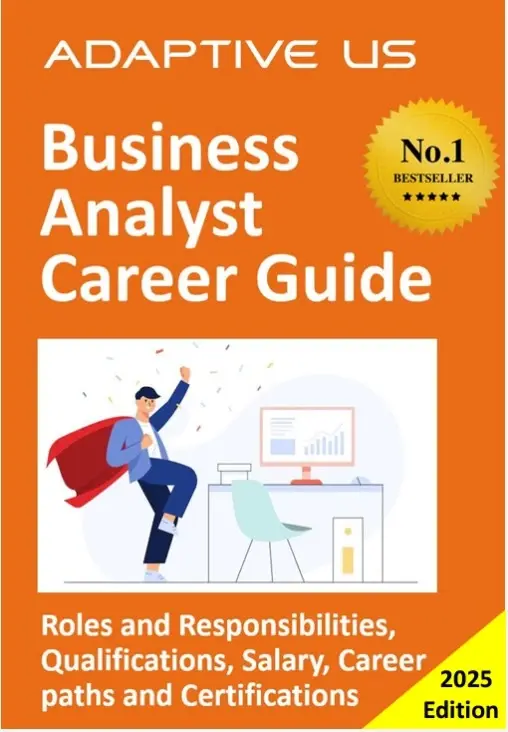 Business Analyst Case Studies
In order to understand an analyst's job, the business analyst case studies will give real examples. So, here is the problem and followed by the solution of how a business analysis example will solve the problem:
Understand Business Problem
In this section of the business analyst case studies, we discuss the actual problem of the business case analysis example.
ABC Technologies has grown rapidly from being a tiny organization with less than 5 projects to one running 200 projects at the same time. The number of customer escalations has gone up significantly. Profitability is getting eroded over a period of time. Significant management time is spent in fire-fighting than improving the business.
Top management estimated a loss of 10% profitability due to poor management of projects which is estimated at about 10 Million USD per annum.
Analyze Problem
The very first step of any business problem analysis is to gather information as much as possible related to that problem or opportunity. Gather background information related to the organization. The target for a business analyst is to find the root cause of the problems.
Discussions with key stakeholders revealed the following challenges in front of ABCT management:
There is very little visibility of project performances to top management

Non-standard project reporting by various projects makes it harder for top management to assess the correct health of the project

Practically there is no practice of identifying risks and mitigating them

Project practices are largely non-standardized. Few project managers do run their projects quite well because of their personal abilities, but most struggle to do so.

Due to rapid growth, management has no option but to assign project management responsibilities to staff with little or no project management experience.
Identify Solution
Based on root cause analysis, management decided to initiate a project to standardize management reporting. This required the organization to implement a project management system. The organization initially short-listed 10 project management tools. After comparing the business needs, tools, their costs, management decided to go with a specific tool.
Build Solution
The purchased tool lacked integration into the organizations existing systems. The vendor and organization's IT team developed a project plan to integrate the new system with the existing systems.
Deploy Solution
Once the integrations were completed, the organization decided to launch the product in a controlled environment. 5 different types of projects in different business units were selected for the pilot run. Once the pilot run was successful, the application was rolled out to other projects.
Improve Solution
After a year, the effectiveness of the project was assessed. Projects showed remarkable improvement wrt reduced customer escalations, better on-time billing, and better risk management. The system also allowed the organization to bid for larger contracts as the prospective customers demanded such a system from their suppliers. The application was further enhanced to cater to the needs of other businesses in the enterprise as they were different legal entities, and their policies were different.
Few more articles of interest
No more cold feet, be best prepared to ace the Business analyst job Interview with Business Analyst Interview Questions.

Join Adaptive Inner Circle and get '1000 BA Interview Questions' book for free.

Checkout the more information about CBAP Training from Adaptive US