Process Modeling vs. Process analysis | Free eBook
by LN Mishra, CBAP, CBDA, AAC & CCA on Jun 15, 2018 12:00:00 AM
This is again a very common doubt that many business analysts have. BABoK® uses 2 terms for indicating something very similar. For example, process modeling and process analysis. Similarly, we hear data modeling and we hear data analysis.
So how do these two aspects differ from each other? For today's article, I would be writing about how process modeling and process analysis support each other and how they differ from each other.
Fundamentally, a model is often a diagram which simplifies a certain aspect of reality. So a process model would diagrammatically indicate a process. Often we use notation like Business Process Modelling Notation (BPMN) draw process models. In the following diagram, you will see a process model developed by some of my past participants for a financial management process in their organization.
How do process models help us? Process models help us to understand the processes visually. They can be used for training purpose and can also be used for analysis.
During process analysis we get deeper into understanding process performance, often using mathematical approach.
We try to measure value added by a task, amount of time is taken to complete a task, frequency of a task, throughput of a task, complexity of the task, input / output quality, or any other process measure that is of interest to us.
In the table below, part of our process analysis exercise, we have indicated two parameters to indicate the effectiveness of any task, which are value index and speed index.

What's value index? The value index is the ratio of value generated by a task to the cost incurred by a task. The higher the value index, the more valuable is the task to the organization. The lower the value index, it is of lesser value to the organization.
Similarly, speed index indicates the ratio of value added by a task to the time taken to complete a task. Again like value index, if the spirit indexes high, it's good for the organization because it is able to generate a good amount of value in a short amount of time. Lower speed index indicates that the organization is not able to generate good value for the time spent on the activity.
High cost, High frequency and Mandatory activities are a good candidate for re-engineering or automation. Based on this particular analysis, the organization may look at automating some of these processes, or removing some of these processes or redesigning the processes such that the tasks which are having low value index or low speed index are improved to improve the organizational performance.
Hopefully, with these two examples, we will be able to appreciate the key difference between process Modelling and process analysis.
Process analysis can be very mathematical following every structured approach such as Six Sigma. But that's probably a specialization that business process analyst usually learns and business analysts rarely venture into that much of business process analysis. If you are keen on learning business process analysis, I would always suggest taking a look at the Six Sigma method because it has been a well-proven method for process analysis and process improvement.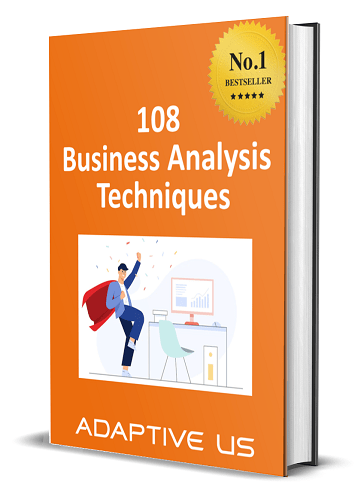 About me
I am a professional BA, trainer, coach, and author.
If you like my posts please like/share/comment and spread the word in your network.
Would love to connect with fellow professionals.
You can also reach me at LN@AdaptiveUS.com
About my organization, Adaptive US
Adaptive US provides training, study guides, question banks, necessary PDUs for ECBA, CCBA, CBAP certifications.
No Comments Yet
Let us know what you think