Business process analysis – What, Why and How - Adaptive US
by LN Mishra, CBAP, CBDA, AAC & CCA on Jul 5, 2018 12:00:00 AM
Business process analysis (BPA) analyzes business processes for their effectiveness, efficiency, and identifies improvement opportunities. Common business process improvements include:
Reduce execution time,

Improve coordination between roles and organizational units to remove errors, reduction or elimination of bottlenecks,

Automate routine steps and decision making.
When analyzing any business process, look for:
Alignment to organizational goals and strategy.

The process needs to be efficient, effective, repeated, measured, controlled, used and transparent.

How requirements for a solution cover future state business processes.

Identify gaps and areas to improve.

Identify value and non-value added activities.
Identify the Root Cause
Identify the root-cause of gaps and improvement areas ensures that the solution addresses the right gaps.
Common methods
SIPOC (Suppliers, Inputs, business process, Outputs, and Customers) originated in Six Sigma.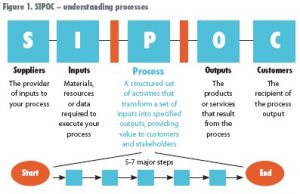 Value Stream Mapping (VSM): Originated in Lean methodologies. Diagram and record wait times and business processing times for every business processing step.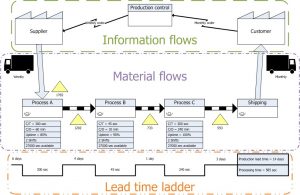 Strengths
Ensures solution addresses the right issues.

Minimizes waste.

Flexibilities wrt techniques and methodologies.
Limitations
Time-consuming.

Multiple approaches.

In-effective in knowledge or decision-intensive business processes.
Suggested reading-
Business Analyst Qualification
20 Golden Tips for Business Analysis Documentation
No Comments Yet
Let us know what you think