ECBA : Entry Certificate in Business Analysis
What, Why, Who and How in 2023
We will discuss the following in this article -
What is ECBA?
ECBA, Entry Certificate in Business Analysis, is one of the world's most popular entry level certification. It is the first level of certification issued by the International Institute of Business Analysis (IIBA), Canada. Completing ECBA validates one's foundational knowledge on business analysis according to the BABOK® Guide.
Why ECBA?
Pursuing ECBA certification has many significant benefits, the top ones being:
Global recognition for one's business analysis knowledge.




ECBA certificate is an independent validation of one's BA skill and enthusiasm for learning.

Distinguishing oneself against other BA job applicants


With the ECBA certification on one's resume, one has the additional advantage over other applicants.

Accomplishing a major step towards one's dream BA career- ECBA improves one's ability to face BA interview in a much more confident manner.
Stepping Stone to get into the business analyst profession - Professionals in the Non-IT sector can join the IT sector by completing the ECBA certification.
Higher salary - ECBA certified professionals earn 10% higher salary than the non-certified professionals.
Higher marketability - As per the IIBA salary survey globally 11% professionals got a new job with salary raise with the certification.
Improvement of overall BA skills, performance and confidence - Most professionals reported higher skills and better confidence at work with the certification.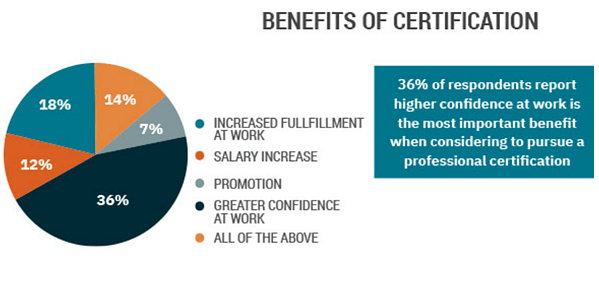 Who should go for ECBA
Professionals desiring to transition to BA career

Students enrolled in business analysis academic programs

Managers managing business analysts

Functional managers who are not business analysts but manage them.
ECBA Eligibility
The eligibility criteria for the ECBA Certification examination are as follows:
Professional development: Complete a minimum of 21 hours of Professional Development (PD) hours

within the last four years.
Agree with the IIBA's Code of Conduct.
Agree with Terms and Conditions of IIBA.
Prior business analysis-related work is not required
Adaptive US is an authorized EEP of IIBA®. Adaptive US ECBA Certification Training will provide you with the desired Professional Development (PD) hours required by IIBA.
ECBA Salary
By investing in becoming a trained and certified ECBA professional, you not only learn the BA skillsets, industry best practices, tools, and techniques outlined in BABoK, but you also get an edge over your counterparts. According to the IIBA Salary Survey Report, ECBA certified BA professionals earn $82K on average at the global level.
On an average the certified professionals earn more than $10k higher than their non certified counterparts.

Source - IIBA Salary Survey

ECBA Exam Pattern
ECBA Exam Pattern is comprised of 2 components -
Knowledge Area - 70%
Business Analysis Knowledge - 30%

Knowledge Area - 70%
Business Analysis Planning and Monitoring - 5%
Elicitation and Collaboration - 20%
Requirements Life Cycle Management - 20%
Requirements Analysis and Design Definition - 25%
Business Analysis Knowledge - 30%
Business Analysis & the BA Professional - 2.5%
Underlying Competencies - 5%
Business Analysis Key Concepts - 5%
Techniques - 17.5%
The exam blueprint of ECBA is aligned with v3.0 of the BABOK® Guide.
IIBA ECBA Exam Pattern
1-hour remote online proctored exam.
50 multiple-choice questions.
In order to clear the ECBA certification exam, IIBA checks for success in each knowledge area as well as overall score to succeed.
It is

knowledge based

and aligned with v3.0 of the BABOK® Guide.
There is no negative marking in the exam.
How to be an ECBA?
Enroll in an IIBA approved training on ECBA

Study ECBA Study Guide
Be a member of IIBA
Practice ECBA questions and test simulators
Apply for the exam
Take the ECBA test and be a proud ECBA