ECBA exam passing score for 2023 | Free 50 ECBA mock questions
by Ann P on Sep 20, 2018 12:00:00 AM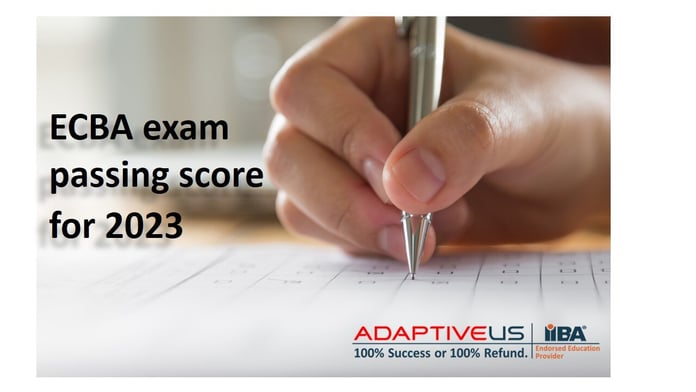 The Entry Certificate in Business Analysis (ECBA) is the first level of certification by IIBA. The ECBA certification recognizes individuals entering the field of business analysis. ECBATM recognizes individuals ready to develop their business analysis skills, knowledge, and behaviors as practicing business analysis professionals.
ECBA is the recommended certification path for new graduates, aspiring and new Business analysts to establish themselves in the business analysis career. This not only gives one a rock-solid foundation for getting into the BA profession but also helps with global certification. ECBA is framed rightly to suit the needs of an entry-level Business Analyst focusing on requirements analysis, modeling, and requirements life cycle management with a good amount of emphasis on modeling concepts and tools.
One of the common questions that all ECBA aspirants ask,

"What is the ECBA exam passing score?"
Since IIBA does not disclose this information, we don't have a confirmed answer to this question. As per IIBA, the Level 1 certificate will provide a new foundation for a career in business analysis targeting students, recent graduates, and professionals entering the Business Analysis profession with limited to no Business Analysis work experience. The Level 1 exam will test the candidate's knowledge and understanding of the components below within the BABOK Guide v3.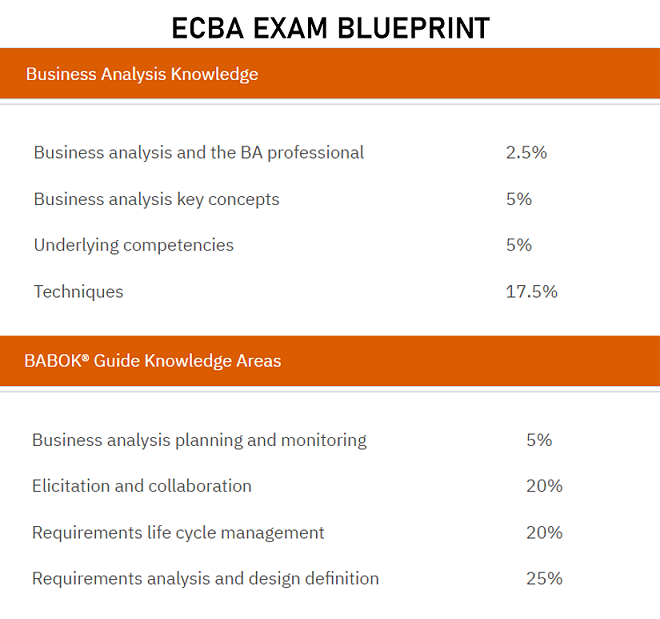 ECBA is, based on the BABoK v3 scheme of competency-based certification.
One needs to pass individually in all the knowledge areas as given above and also to score the overall minimum to pass. From our experience with past ECBA participants and their experience, we know that it is safe to assume that the ECBA exam passing score is more than 70%. Hence it is suggested to target 80 – 90% in the ECBA mock tests to be successful in the ECBA final exam. Again there is no official data from IIBA to support this.
This is based on our best estimate of the information on the ECBA exam.
ECBA Certification Exam Preparation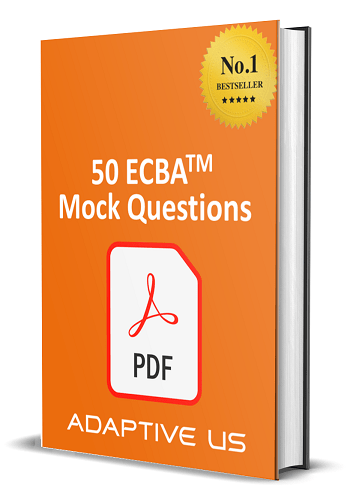 No Comments Yet
Let us know what you think