Data Analysis Bootcamp Description
The Adaptive US Data Analysis Bootcamp Program has been developed considering the growing demands of Business and Data Analysts to spearhead data-driven initiatives with utmost confidence and climb their career ladder.
This is a highly interactive live training conducted by IIBA-CBDA qualified expert instructors.
Over the course of the Data Analysis Bootcamp Program, you will
Learn how to import, explore, clean, analyze, and visualize data using key functions in Microsoft Excel

Learn how to manipulate data using SQL, a renowned database language designed for maintaining data in relational database management systems

Learn how to visualize data using Tableau, a widely used data analysis and visualization tool used in the industry today

Apply the learnings on a live data analysis project and get it reviewed by experts

Understand, learn and practice established business data analytics tasks and techniques outlined in the IIBA Guide to Business Data Analytics

Learn how to craft a winning Data Analyst resume and how to succeed in interviews

Become IIBA CBDA exam ready and ace the IIBA CBDA exam in the first attempt
Data Analysis Bootcamp Target Audience
The Adaptive US Data Analysis Bootcamp Program is suitable for Business Analysts working on data analysis initiatives, professionals who are keen to visualize and interpret data and use analytics results to identify viable options, current CCBAs/CBAPs.
Data Analysis Bootcamp Program Eligibility
Good command over English language and good knowledge of business and IT
Computer with mic and speaker
High speed internet (> 2 Mbps) and noise-free stationary environment
Residents of Cuba, Iran, Syria, Sudan, North Korea, Crimea Region of Ukraine are not eligible to take IIBA exams
Reviews
---
I just passed the CBDA exam and I can confidently say that I would not have passed without the use of the AdaptiveUS study materials! The study guide, class recording and exam questions made things super easy for me, Thanks to the entire team of Adaptive US, keep up the great work. I highly recommend them for CBDA
I used Adaptive's service for CBDA Assisted Learning. The study guides were a huge help on getting me to pass the exam. I am glad they went through the essential reading topics as well. The training recordings were also helpful especially when they went over the different techniques to use on each domain. Thanks
Adaptive US was a great choice for training in my pursuit of the CBDA certification and I am totally satisfied with the training sessions and content of the self-learning course that I have purchased. I would highly recommend Adaptive US to anyone who considers pursuing any IIBA certification.
Thanks a lot to Tom and Adaptive US team for all your help in clearing the CBDA exam for me. it would have been tougher to pass the exam without your help. Your classes were immensely helpful in not only getting my concepts clear for the exam but also in making me understand and interpret data more meaningfully
Have purchased the IIBA-CBDA course & pretty impressed with the resources and content. I am confident that I can pass my certification exam with this course alone.
Data Analysis Bootcamp Key Deliverables
Adaptive US Data Analysis Bootcamp Certificate of Achievement & Badge
Upcoming Data Analysis Bootcamp Instructor-Led Live Sessions Program Schedule
For corporate group training, please send your request to info@AdaptiveUS.com
USA, Canada, Europe, South America, Africa, Middle East, India
10 AM - 1 PM ET (New York)
USA and Canada West Coast
7 AM - 10 AM PT (Los Angeles Time)
Belgium, France, Germany, Hungary, Netherlands, Poland, Switzerland
4 PM - 7 PM CET (Central European Time)
USD

1649

1249
12 Live Exam Prep Tutorials over the next 6 months
Data Analysis Fundamentals
Session – 1 (3 hours Live Online Class)
Introduction to Business Data Analytics
What is Business Data Analytics?
Business Data Analytics Objectives
Business Analysis and Business Data Analytics
Analyzing Quantitative Research
27 Examples of Key Performance Indicators
Identify Research Questions
Define Business Problem or Opportunity
Identify and Understand the Stakeholders
Assess Current State
Define Future State
Formulate Research Questions
Plan Business Data Analytics Approach
Select Techniques for Identifying the Research Questions
Session – 2 (3 hours Live Online Class)
Source Data
Plan Data Collection
Determine the Data Sets
Collect Data
Validate Data
Select Techniques for Sourcing Data
Data sampling
Analyze Data
Develop Data Analysis Plan
Prepare Data
Explore Data
Perform Data Analysis
Assess the Analytics and System Approach Taken
Select Techniques for Analyzing Data
Data Visualization 101: How to Choose the Right Chart
14 Different Types of Graphs and Charts for Presenting Data
Session – 3 (3 hours Live Online Class)
Interpret and Report Results
Identify and Understand the Stakeholders
Plan Stakeholder Communication
Determine Communication Needs of Stakeholders
Derive Insights from Data
Document and Communicate Findings from Completed Analysis
Select Techniques for Interpreting and Reporting Results
Five Data Storytelling Tips
Graph Visualization: Why It Matters
Data Storytelling: The Essential Data Science Skill Everyone Needs
Breaking Down Hierarchical Data with Treemap and Sunburst Charts
Session – 4 (3 hours Live Online Class)
Use Results to Influence Business Decision Making
Recommend Action
Develop Implementation Plan
Manage Change
Select Techniques for Using Results to Influence Business DecisionMaking
Data Science and The Art of Persuasion
Guide Company-Level Strategy for Business Analytics
Organizational strategy
Talent strategy
Data strategy
Select Techniques for Guiding Company-Level Strategy for Business Analytics
Underlying Competencies
Building a Better Data Science Operation
You Don't Have to Be a Data Scientist to Fill This Must-Have Analytics Role

Data Analysis Skill Building Sessions on Excel, SQL, Tableau, Project Review & More
Session – 5 (2 hours Live Online Class)
Hands on Session using Microsoft Excel
Key Excel functions for Data Analysis
Session – 7 (2 hours Live Online Class)
Hands on Session using SQL
Data Manipulation using SQL
Session – 9 (2 hours Live Online Class)
Hands on Session using Tableau
Data Visualization using Tableau
Session – 11 (2 hours Live Online Class)
Resume Prep + Interview Prep
12 Exam Prep Help Tutorials (1 Hour Live Online Classes)
CBDA Question Answer and Concept Clearing Session
Session – 6 (2 hours Live Online Class)
Microsoft Excel - Assignment Review
Session – 8 (2 hours Live Online Class)
Session – 10 (2 hours Live Online Class)
Tableau - Assignment Review
Session – 12 (2 hours Live Online Class)
Resume Review + Mock Interview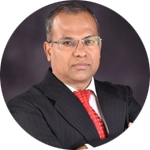 LN Mishra CBAP CBDA
Mentor to 1460+ IIBA Certified Business Analysts. 28+ years of Professional Experience in BA.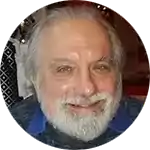 Tom Tomasovic IIBA-AAC CBDA
Agile BA Practitioner, CPRE Certified. B.S. Chemical Engineering – Massachusetts Institute of Technology. 26+ years of BA experience
I just passed the CBDA exam and I can confidently say that I would not have passed without the use of the Adaptive US study materials!