Free 10 Business Analyst Resume Templates | Adaptive US
8 min read
Jan 21, 2021 12:00:00 AM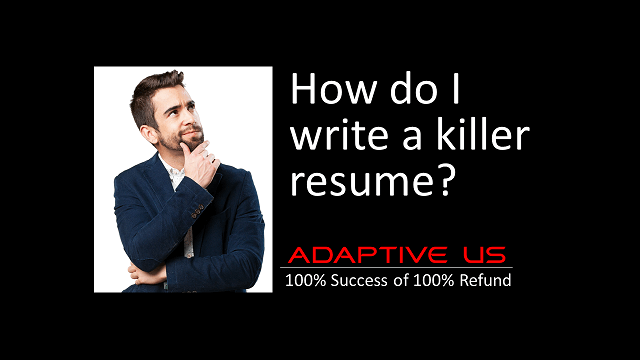 Learn best practices for writing a killer resume and download samples as well!
Pop Quiz!
Guess is the initial amount of time taken by an employer to review an applicant's resume?
Your Answer:
One minute

Two minutes

Five minutes

Ten minutes
If you answered B, C, or D, you are quite off the mark. Most employers spend less than 1 minute deciding whether to consider a resume or not. That's all the time your resume (that's you) has to impress a prospective employer.
Sadly, most of us find the process of writing resumes frustrating and underselling. People feel it is demeaning when some ask them to write about their life achievements, personal brands, and career stats on one page. As companies receive tons of resumes every day, a company's HR function will not consider reading a resume if it's not attractive and precise. Many employers prefer resumes over LinkedIn and other business website portals, and having many prospective BAs seeking employment for a single post makes it difficult.
What can one do to make oneself stand-out in this situation?
Let us work backward; What are the employer's expectations from the prospective employee?
Has demonstrated skills and proficiency in BA role,

Has domain knowledge knows BA processes and tools,

Is certified on BA knowledge,

Workable and Trainable – Has right attitude,

Willingness to contribute to the organizational goals.
In a recent LinkedIn survey by Adaptive, it was found that skills are the most critical element that prospective managers look for.
Your resume is your skill pitching tool. Your resume summarizes your skills and experiences so an employer can see at a glance the level of contributor you can be to the company. It needs to Sell You in 30 Seconds or Less. While you may meet all skill requirements for that particular job, if the hiring manager does not quickly conclude that you "have what it takes," then your resume has failed.
It is important to tailor one's resume to each job. We suggest you make a comparison document between the employer's job description and how you meet those requirements.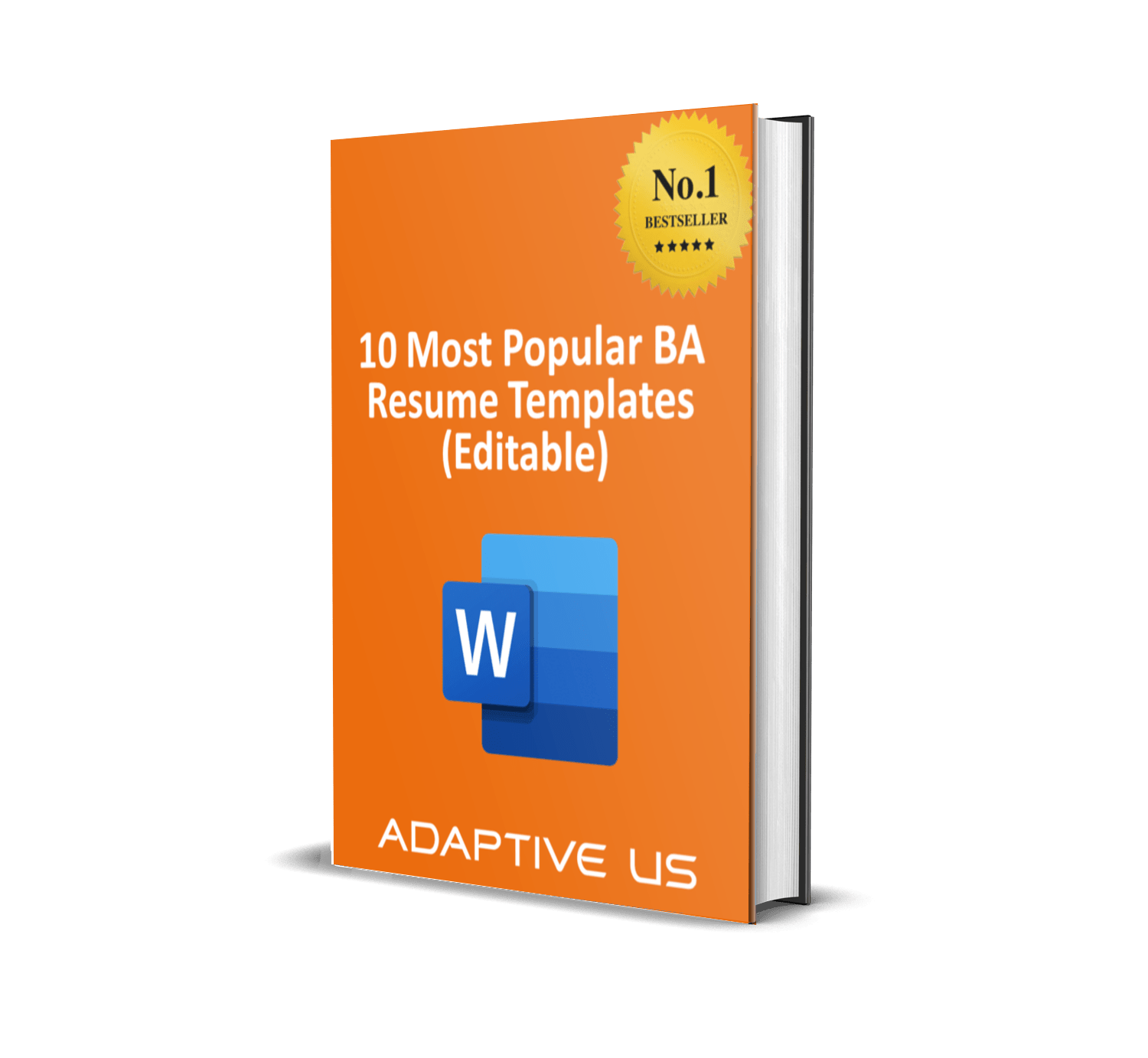 Three Important Tips for Writing a Business Analyst Resume

Before writing a resume, make sure you refer to writing guides and sample resumes. A good resume is one that highlights and emphasizes your strengths. Business analysis is a highly flexible, creative, techno-functional job that is rewarding in many ways, from obtaining skill development to having a lucrative career. A skilled business analyst earns a decent salary of over $5000 monthly.
The primary job of a BA is to introduce and facilitate change in an organization. However, there is no specific method for analysts to do this. So, when writing a business analyst resume, always make sure to tailor it to focus on the job you are applying for. A business analyst's role is very task-specific and comes with a plethora of responsibilities. Business analysts should thus be good team players with strong leadership ethics.
Mentioned below are some points that you should keep in mind while writing your business analyst resume -
Start off with a Professional Summary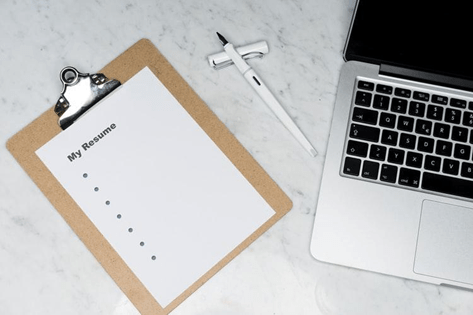 Hiring managers are often bound by time constraints, not allowing them to devote too much time to a single resume. So make sure to get a solid positive first impression by beginning your resume with key points that capture their attention. Make sure you use some of the keywords given in the job description. Use it as a guide to filling in details about your duties and skills.
Start the objective section of the resume by stating work experience in the industry and primary duties performed. For example, if you apply for a job specializing in cost-benefit analysis, then add specific tasks like financial data analysis, production estimation, and budget comparison to your career objective.
Next, hiring managers expect you to showcase some outstanding qualities which are unique and beneficial to the company and that you have "strong prioritization and analytical skills." It is necessary to state these qualities with proof under the Professional Experience section, or else the hiring managers might think you are trying to deceive them. Lastly, end the resume by stating your educational degrees and certifications that are appropriate for the job. Having a Certification of Competency in Business Analysis (CCBA) is the industry standard for a business analyst job. Listing a CCBA certification in your resume would most certainly catch the hiring manager's attention.


Write a Detailed Professional Experience Section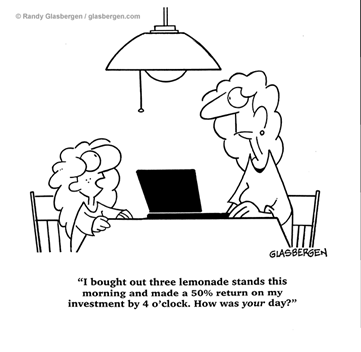 As a business analyst's responsibilities are very field-specific; stating general job duties and your profession as a "Business Analyst" is too vague. For example, a hiring manager in the IT field may not be familiar with a business analyst's job duties in the medical or mechanical field. So, it's vital to be as detailed and job-specific as possible when writing your Professional Experience section.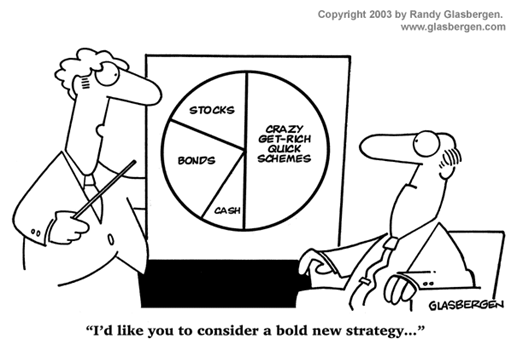 Let's make a quick comparison with an example. Which of these candidate entries is a hiring manager likely to prefer?
Oversaw initiatives designed to advance continuous improvement, competitive advantage, and profitable growth such as cost reduction, improve customer experience and revenue

Oversaw improvement initiatives for the company.
(Hint; It's A)
It is necessary to add some quantifiable points to your professional experience system. These vital details help you solidify a positive impression of your skillset to the hiring manager. For example, an applicant writes:
Evaluate risks related to machine safeguarding, cost of necessary additional services, create an appropriate risk reduction system and an efficient labor system, saving the company on average $6000+
Providing measurable data to the hiring manager gives them some reassurance about your ability to perform required tasks. If you have worked on projects with a strict budget and timeline, adding specific figures gets you closer to landing the job. In case you lack professional experience, you must add a flawless education section.
Showcase your Technical Abilities in the Additional Skills Section
Hiring managers are in search of business analysts with a strong technical skillset. So, if you are a business analyst (or an aspiring one), make sure your resume's skills section shows off all of your technical expertise. Business analysts should know about database systems and project management software and have experience with different programs and applications.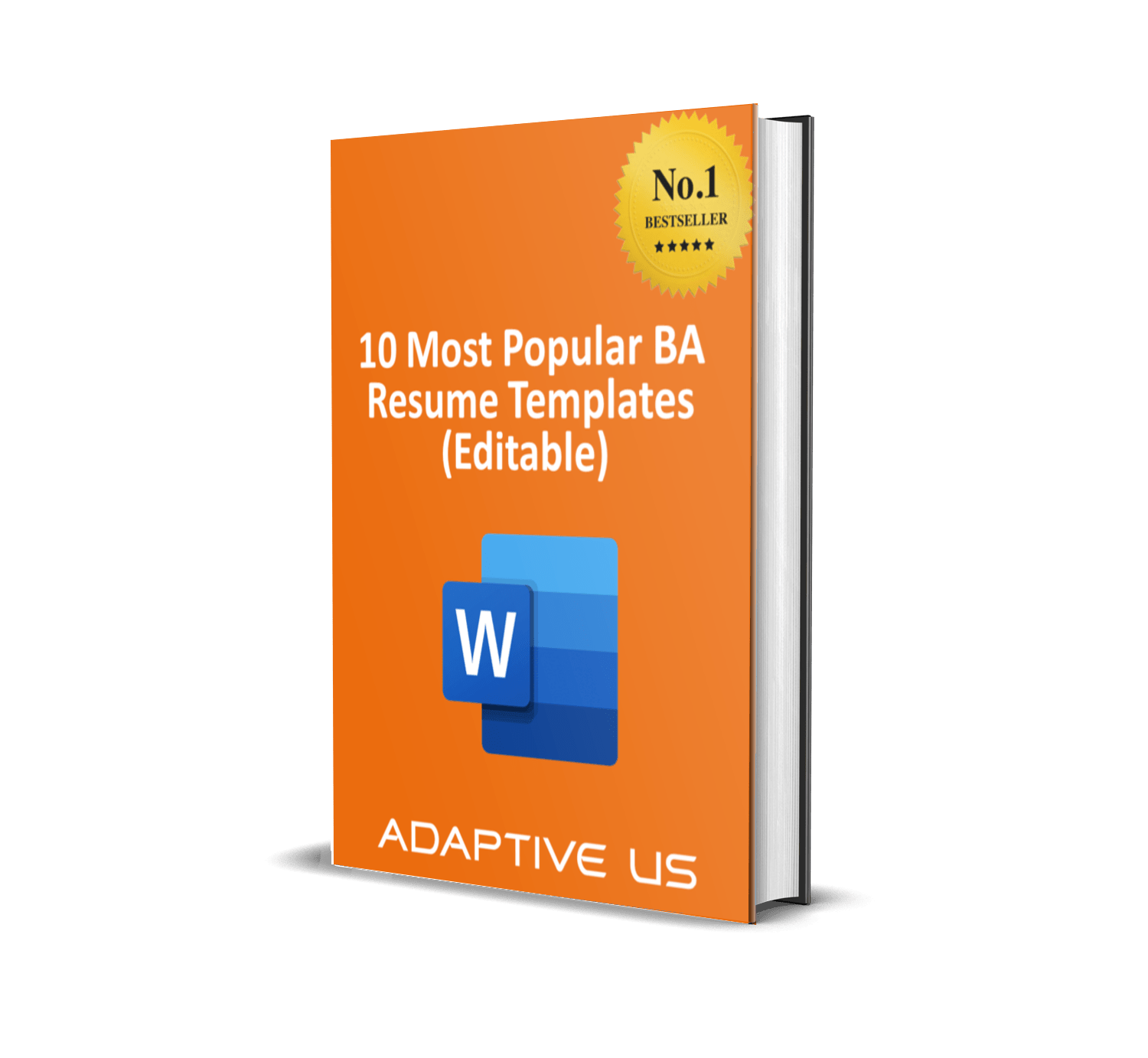 Tip - To give their additional skills section some flavor, applicants can use adjectives like "Expert," "Skilled," and "Proficient."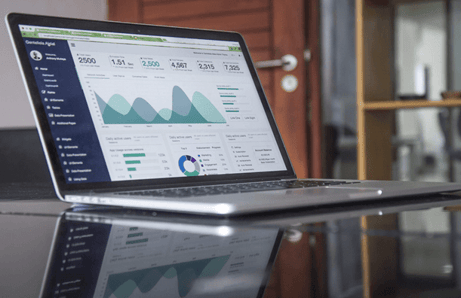 Being adept in using diagramming and graphics applications is required from a business analyst as they need to break down complex data into easy-to-grasp diagrams. So applicants can mention their Miro or Microsoft Visio skills, which are highly desired by hiring managers. For example, facilitating the use of Invoice apps makes payments easy for freelancers.
Focus on specific job requirements and address the company's needs for that job.

It is easier for the employer to see if you have what it takes to do the job if you know the qualifications and duties required for it and organize your resume.

Prepare and share a Gap Analysis Document against the employer's job description and how you match-up to the employer's requirements.
The Only objective of your resume is to get an interview invite, not get the job.
Sections of a Resume
Aspects to Include in the Header / Left sidebar.
Name - Abbreviations are OK - Add call name

Photo - Clear

Address

E-mail address

Telephone number - Keep Voicemail message professional.
Profile summary
This is the opening paragraph and will decide whether the hiring manager will go further or not. This must highlight how you meet the key expectations of the employer. Sample profile summaries:
Senior Professional
A highly accomplished business analyst with expertise in complex stakeholder management, multiple project delivery methods, and proficiency in BA tools such as Jira, Balsamiq, and MS Visio. CBAP Certified from International Institute of Business Analysis, Canada. A motivated team player has mentored business analysts and is eager to contribute to its strategic changes.
Junior Professional
A trained business analyst with expertise in elicitation, requirements documentation, product backlog management, and proficiency in BA tools such as Jira, Balsamiq, and MS Visio. ECBA Certified from International Institute of Business Analysis, Canada. A motivated team player and eager to contribute towards successful project execution.
Summary of Skills (Profile)
An outline of relevant skills, knowledge, and accomplishments.

Fill this section specifically tailored to the job to which you're applying.

If it is well written, this section can help a potential employer focus on your strengths.

Think carefully about what skills you have to offer.
Work experience
Think in terms of experience, not employment or work history.

Be sure to include internships and unpaid positions if they are relevant.

Be concise in your descriptions of what you did.

Do not use "Responsibilities included" or "Duties were."

Translate specialized skills and interests into everyday language.
Education
Include degrees, expected date of completion if you are still pursuing one, relevant coursework, and merits and awards (placed under the appropriate degree)
Additional categories
Professional memberships/Leadership

Community Activities

Computer skills

Publications/Presentations (much briefer than on a CV)
Resume Dos
Please remember, your resume is an advertisement for your skills and is not your autobiography.

Begin each bullet point with a verb.

DO show the reader why you're a good match for a particular job.

Always make several resumes, with each one tailored to a particular field.

Refer to other resumes to see how they are written.

Use reverse chronology ( putting the most recent position as your first entry) while organizing your education and experience.

Format your Resume.

Ask others to look at it and proofread it multiple times.

Remember that most employers will only look at resumes for a maximum of 15-30 seconds.

Use action verbs

Use short, concise sentences so that it's easy to read.
Resume Don'ts
Making your reader dig for information.

Revealing everything you've ever done.

Using complete sentences.

Including personal information, such as age, race, marital or health status.

Making your resume too dense, busy, or cute.

Never use a font smaller than 10 points.

Never use fancy fonts that are hard to read.

Avoid abbreviations or acronyms.

Avoid the pronouns such as I, me, my, etc.

Avoid including references.

Clutter it with nonessential information.

Never make any misrepresentations.

Never include personal information such as SSN, age, sex, height, weight, marital status, photograph, etc.
When You Should Make a Cover letter
If it has specifically been asked in the job offer

If requested for one by the employer, hiring manager, or recruiter,

If you are applying directly to a person who is known to you

If someone has referred you for the position.
Sample Resume 1:
Add professional experience details below this.