Career Paths for Business Analysts in 2023
by Ann P on Feb 13, 2019 12:00:00 AM
Business analysis is a very versatile space. It offers numerous career paths for its practitioners. In this article, we have described common career paths that are suitable for business analysts. Here is a very broad guideline for the career progressions for Business analysts.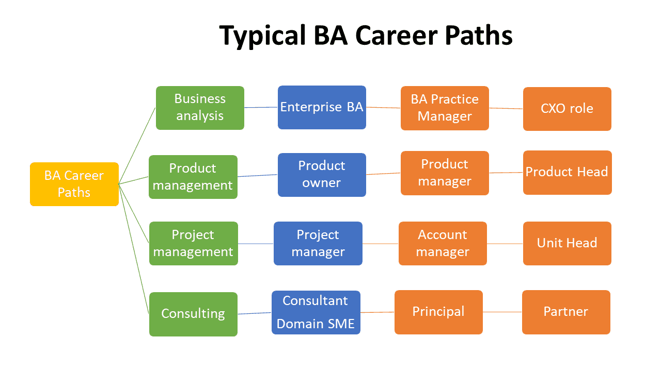 Four common career paths BAs can pursue are:
Business analysis
Product management
Project management
Consulting
However having said that it depends on the person's interest, domain/technical knowledge, interest to learn new concepts, and risk-taking ability which determines largely their business analyst career progress.
If you are risk-taking and open to learn new concepts/domains you can change your domain and move to a new field and establish yourself to be a good player in the field. This gives you good exposure and makes your career prospects broader. That makes you a good candidate for a senior executive position.
If you love what you are good at and aim to become an expert in the same without changing gears then you can master your domain including getting into other areas in the same domain. This can include having a good hold on the tools and products prevalent in the domain. This can make you a great specialist and unique in the field, which is invaluable for your career.
You can make yourself a great consultant in a particular field and can think of working with multiple clients to give them a part of your time and expert guidance. In return, this gives you the flexibility and the rich experience of working with multiple clients.
There is no better time than now to start something good.
Go and Kiss the world as per your taste and interest, the world is all yours if you can make it and believe in yourself.
Further Suggested Reading
Top 10 IT Skills For Business Analysts - Grab Them Today!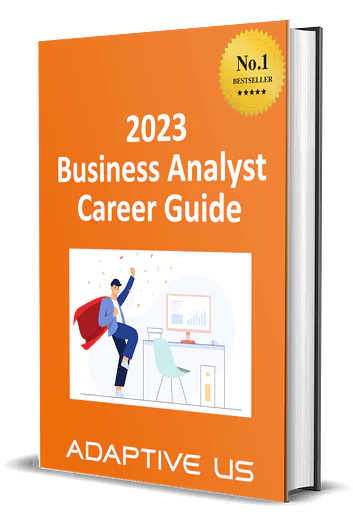 No Comments Yet
Let us know what you think