Balanced Scorecard vs. Business Model Canvas - Adaptive US
6 min read
May 16, 2018 12:00:00 AM
Here is a very interesting blog on Battle of the two Titans, one is BSC and the other one is BMC. For those of you who are from the world of business analysis you would recognize these acronyms the balanced scorecard and the business model canvas.
My name is LN Mishra and I work as a principal trainer and business analyst at Adaptive US. A lot of our students and clients ask this question – balanced scorecard and the business model canvas are 2 great business analysis techniques. How do they compare? Can we use them collaboratively? When should we use them?
The first one is of course balanced scorecard and those of you who may be knowing a little bit of history behind balanced scorecard. The first question is what is a score card? A score card shows performance, like the ones we got in our school which showed how have we performed in each subject.
The reason for creating the balanced scorecard was the original score card used was unbalanced. If we take a look at corporate history for last 400+ years, we have been measuring corporate performance and it is mostly on financial performance measures. Financial performance measures Do matter, but they are not the only factors that matter. Also the measures are mostly indicating how well we did in the past and does not tell us how well the organization may perform in future.
The Balanced scorecard was originally developed by Robert S Kaplan of Harvard University and David Norton as a framework for measuring organizational performance using a more balanced set of performance measures. They came up with the concept called balanced scorecard where they said it's not good enough to look at financial performance only, they advocated use of other three important strategic objectives for organizational growth and sustainability . The high level strategic objectives can be broken down to departmental objectives as a series of aligned measures through a process known as strategy mapping.
Now what is this thing called business model canvas? The business model canvas came from a company called "Strategyzer" and the company gave us a model with 9 key elements within the framework to analyze performance of an organization.
Let's do a deep-dive into both these techniques.
Balanced Scorecard (BSC)
A strategic planning and management tool to measure organizational performance beyond traditional financial measures aligned to organization's vision and strategy.
Learning and growth dimension
Employee training and learning, product and service innovation, and culture.
Business process dimension
How well the enterprise is operating and if its products meet customer needs.
Customer dimension
Customer focus, satisfaction and delivery of value.
Financial dimension
Profitability, revenue growth and added economic value.
Meaningful measures are quantitative, linked to strategy and easily understandable.
2 types of indicators:
Lagging - Provide results of actions already taken.
Leading - Provide information about future performance.
Strengths
Monitor progress against objectives and adapt strategy as needed.
Balanced planning and thinking.
Encourages forward thinking and competitiveness.
Limitations
Lack of clear strategy can make aligning dimensions difficult.
Stakeholders may perceive this as the only tool for strategic planning than one tool among many.
Misinterpreted as a replacement for strategic planning, execution and measurement.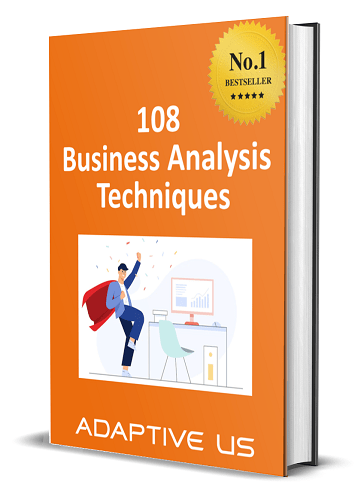 Business Model Canvas
9 building blocks describing how an organization delivers value.
As a diagnostic tool, use canvas elements as a lens into current state of business, especially wrt relative amounts of energy, time, and resources currently invested in various areas.
As a planning and monitoring tool, use canvas to understand inter-dependencies and priorities among groups and initiatives. In this capacity, canvas can be used to view where enterprise is investing, where a particular initiative fits, and any related initiatives.
Key partnerships: Sharing of proprietary information, technologies, can lead to formalized relationships such as mergers and acquisitions.
Key activities: Key activities are critical to creation, delivery, and maintenance of value. 3 types of activities are:
Value-add: Characteristics, features, and activities for which customer is willing to pay.
Non-value-add: Aspects and activities for which customer is not willing to pay.
Characteristics to be included in to Business non-value-add: meet regulatory needs, or costs associated with doing business, for which customer is not willing to pay.
Key resources: Assets needed to execute a business model. Types:
Physical: Applications, locations, and machines.
Financial: Cash and lines of credit.
Intellectual: Proprietary knowledge, patents and copyrights, customer databases, and brand.
Human: People.
Value proposition: What a customer is willing to pay for having their needs met.
Customer relationships: Deals with customer acquisition and retention.
Channels are Different ways to interact with and deliver value to their customers. Can be communication-oriented (e.g. Marketing channel), or delivery-oriented (e.g. Distribution channel), sales and partnering channels.
Channels are used to:
Raise awareness about offerings.
Help customers evaluate value proposition.
Purchase of goods or services.
Provide support.
Customer segments: Customers with common needs and attributes. Helps to effectively and efficiently address customer needs.
Cost structure: Every entity, product, or activity within an enterprise has an associated cost. Understand types of business models, differences in types of costs and their impact, and where enterprise is focusing its efforts to reduce costs.
Revenue streams: A way or method by which revenue comes into an enterprise from each customer segment. 2 basic ways of organizational Revenues:
One-time purchase of a good or service.
Sales: Grants ownership rights to customer for the product.
One-time license fees.
Recurring revenue from periodic payments for a good, service, or ongoing support.
Recurring licensing or subscription fees: Customer pays for right to access a particular asset as a recurring cost.
Transaction or Usage fees: Customer pays each time they use a good or service.
Lending, Renting, or Leasing: Customer has temporary rights to use an asset.
Strengths
Easy to understand and simple to use.
Understand and optimize business models.
Maps initiatives to the strategy of the enterprise.
Limitations
Does not account for social and environmental impacts.
Does not provide insight for strategy.
Does not include strategic purpose of enterprise.
Conclusion
Okay so now we know that these two techniques are very helpful and both of them seem to be targeting the strategy level of the company.
The first thing if you're looking at developing a holistic Matrix program for the organization balanced scorecard is an amazing technique.
You want someone to track organizational over performance over a period of time, balanced scorecard again will come in handy.
If you are trying to get a hang of overall organizational aspects, business model canvas comes in handy.
If you want to Target certain area of improvement this is where we can use both business model canvas and balanced scorecard look at if you see that symmetric is going down that area Natick word for similarly. Element in the business model canvas is not doing well then that's the model area that we need to focus.
And I would say when you draw your business model canvas you can take the metrics from balanced scorecard and put the numbers in the balanced scorecard in the business model canvas.
When to use Balance Score Card
Balance scorecards are used to monitor organizational performance over time. If one observes a statistical dip in the score, the organization must initiate change to arrest the performance decline.
When to use Business model canvas
Business model canvas can be used as a diagnostic tool as a lens into the current state of business, especially wrt relative amounts of energy, time, and resources currently invested in various areas. If any of the areas of the model is under performing, the organization must initiate change to improve the same.
About Adaptive US
Adaptive US provides CBAP, CCBA, ECBA, CPRE, Agile BA and other business analysis certification training online and consulting needs for Individual or Corporate either online or offline. Adaptive US is an endorsed education provider of IIBA®, Canada and IREB®, Germany.
About me
I am a practicing business analyst, trainer, author and blogger.
I have helped more than 400 business analysts to achieve their dream careers by getting them certified in international BA certifications.
I have authored 10+ books on business analysis and 200+ blogs.
I am a certified business analyst from IIBA® Canada and IREB® Germany.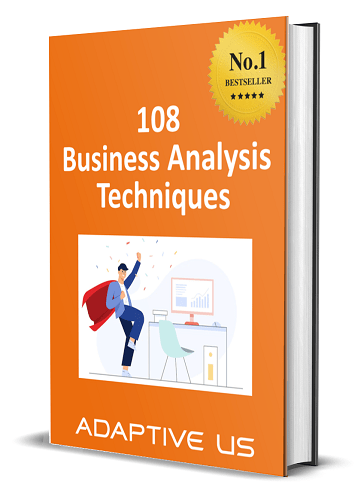 No Comments Yet
Let us know what you think