Meet Our Business Analyst Trainers
The Very Best The Business Analysis World Can Offer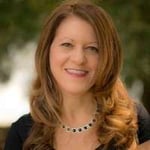 Laura Paton | CBAP
Chairperson Authoring Team for Multiple Global BA Standards
Laura is an accomplished Author, Trainer, Thought Leader, Conference Speaker
Has held the below positions and accomplishments/responsibilities
Chairperson for the authoring team for world's most popular BA guide

Chairperson for the authoring team for PMI PBA

Head of product development for IIBA (Jan 2011 – Mar 2014)


Founder - BA Academy

Author, Instructor at various universities and professional organizations

Over 32 years of experience, across various industries, performing in both PM and BA roles

.

Former Regional Director, IIBA Europe and Africa. Author.
25+ years of BA experience.
Victoria Cupet is a certified coach, trainer, consultant, best-selling author, and keynote speaker. She has vast experience in business analysis, process management, and project management, as well as in the personal development area. Victoria contributed as an author for multiple BA standards.

Victoria's deep knowledge and strong commitment are proved by more than 20 international certifications. In the business area, some of her credentials are Certified Business Analysis Professional™ (CBAP®), PMI Professional in Business Analysis (PMI-PBA), Project Management Professional (PMP), and many others.

Beyond her vast consulting background Victoria is recognized as a certified Business Trainer, trainer for Neuro-Linguistic Programming (NLP), and trainer for Personal Development Programs. In these roles, she supports professionals to advance their career, by helping them learn new skills, and prepare for various certification exams. As an author and motivational speaker, Victoria is empowering her audience to believe in their true potential and dream big! Victoria is the co-author of the bestselling book "The Road to Success" with Jack Canfield!

In 2015 and 2016 Victoria received the President's Award (Tier 2) and Innovation Award (2016) offered by the International Institute of Business Analysis™ (IIBA®) at IIBA® Chapter Awards. In 2016 Victoria was recognized as one of America's Premiere Experts®.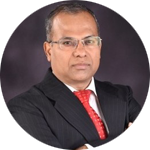 LN Mishra, CBAP, CBDA, CPOA, AAC & CCA
Part of IIBA BA Core Standards Authoring Team
Part of Certification Exam Committees
Holder of all 7 IIBA Certifications
28+ years of working experience as a Business Analyst
Author of 20+ BA Books, IIBA Webinar Speaker
Mentor to 10000+ IIBA worldwide
LN Mishra (LN) has 24+ years of professional experience in business analysis, agile and IT GRC in consulting, guiding and mentoring 100+ global clients and 6000+ BAs. LN has authored 20+ books on business analysis, requirements engineering, CBAP, and CPRE.
LN is an avid blogger and writes regularly on Business analysis, Project management, and process improvement topics from his practical experiences. LN is a great process improver and innovator and it is a pleasure for the readers to read his short practical blogs.
LN has been a regular host and speaker at various Business analysis and IIBA webinars.
Speaker at various industry bodies and conferences such as PMPC (Project Manager Practitioner Conference) 2014, BA Convention 2013 along with much more industry meets.
LN was involved in multiple large system deployments such as large utility privatization project with PWC, compliance system for Oman government, multiple large ERP implementation projects and color data management system for AkzoNobel. LN holds a management degree from IIM Ahmadabad and Engineering degree in Electronics.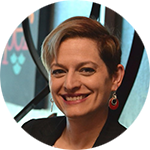 Former Regional Director, IIBA Central Americas Chapter
24+ years of working experience as a Business Analyst
Lora McCoy is a Certified Business Analysis Professional with over 24 years of experience performing Business Analysis skill set activities as well as Quality Assurance, Project Management and more. This experience spans varying company sizes in multiple industries including Banking and Finance, Service Management, Education, Retail and Oil and Gas. Her passion for helping others is evident in her passion for the profession of Business Analysis. She is dedicated to both the profession and those who perform the skill set for the profession.
She currently serves as the President for the Oklahoma City Chapter of the IIBA where she applies that passion to the local membership in the form of mentoring and knowledge sharing.
Lora is an active speaker at various industry meets and conferences like BA World Conference 2016, BA World Conference 2015, BA World Conference 2014, Tulsa Tech Fest 2014, Women in IT etc.
Business Analysis Manager | Trainer / Instructor | B.S. Chemical Engineering – Massachusetts Institute of Technology.
30+ years of strong industry experience as a Business Analyst, Trainer, Mentor and Senior Leader.
Tom is an established IT Leader with over twenty years of progressive experience in information technology, a passion for business analysis, and a focus on requirements elicitation and documentation.

He boasts a strong technical background, combined with experience in technical writing, technical research, management, and teaching.

He has developed and delivered business analysis training courses.

He has facilitated and supported many professionals in achieving BA professional certifications.
Tom is passionate about being a business analyst and contributing to the community of BAs.
His goal in his own words "I enjoy helping BAs do their job better"
Primary Skills: Business Analysis, Business Requirements, Requirements Management, Requirements Analysis, Requirements Elicitation, SDLC, Training, Healthcare Information Technology, HIPAA, Leadership, Management