How did I become a business analyst
by LN Mishra, CBAP, CBDA, AAC & CCA on Feb 28, 2019 12:00:00 AM
Lots of my friends ask me how I became a business analyst in the very first place. I became a business analyst without knowing was business analysis was. In those days (a quarter century before) the role of the business analyst was nowhere to be found.
Let me describe the situations that turned me into a BA.
After completing my graduation in electronics and telecommunication engineering, I joined a premier telecom research firm. Our organization was mandated with the need to develop new generation digital switches and radio systems. I along with 70 of my friends from different engineering institutes joined as graduate engineer trainee with the R&D organization. We underwent 6 months of rigorous training on various aspects such as telecom hardware design, VLSI, and software engineering.
At the end of 6 months, we were given a choice to join the hardware design unit or the software development unit. During this time, I had the opportunity to visit our switch labs a few times which was the electronic exchange of the early 90s. The electronic exchange lab was a fairly large hall, about 30 feet long and 20 feet wide with lots of tall racks.
Each rack had many printed circuit boards which had ICs, LEDs, relays, resistors, capacitors, and inductors etc. Whenever I walked into the switch room, I actually felt the place. Thousands of LEDs glowing and hundreds of relays operating, making me feel, that's what is engineering!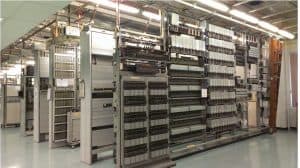 When I looked at my seniors what worked in the software development unit, (we had an operating system of our own as well those days ) and they would be sitting in front of the computer monitor for all throughout the day. The hardware engineering folks will be involved in installing the equipment. Some of our radio equipment was installed on top of a mast which was 70 feet high and then we were able to connect and speak to an office a few miles away.
When I compared to the charm of working in the field vs. working as a software developer, field work was undoubtedly far more exciting. Although I was eligible to join the software division based on my batch rank, I preferred to join the hardware division.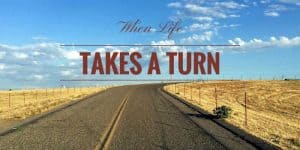 After a couple of years in the research institute, I decided to pursue a course in management and I was lucky enough to get into a very prestigious management school. After graduating from the management school, I joined PriceWaterhouse (PW) (now PriceWaterhouseCoopers) which was a fairly well-known management consulting firm then and continues to be a fairly well-known management consulting firm even today.
As part of my consulting assignment, I was made responsible to improve the revenue of one of the divisions in a large energy utility. When I analyzed the performance of the utility, something struck me. We had 10 different categories of customers. In two categories, we were doing much better than the other 8 categories of consumers.
When I analyzed why such a situation prevailed (now I know I applied 5-why technique ), I found that for these two categories of consumers, we had an automated Billing system and for rest of the categories, we used to do manual billing.
Doing one more level deep dive, I found two categories belonged to home and small business category of customers, they were in large number and the billing algorithm was simple, so it was much easier to develop a program to automate their billing. Other categories of consumers were few in number but the algorithm was complex.
As our billing was manual, we could produce a bill for each customer once in about six months. That would make the bill amount quite large for any customer to pay in a single payment. So, the customers will take some kind of a ploy or they will file a complaint saying they are not agreeing to the amount and not pay.
I put on my analyst hat and thought what can be done in this situation? I figured out that there was a developer who was maintaining the billing system for the two categories of consumers. When I asked him could he develop the program for another category of consumers? He said, if I could him clear rules to compute, he could program. I and my developer friend spent about 4 weeks and we modified the existing program to include other categories of consumers.
Same time, I made another process change. We decided to bifurcate the bill into 2 parts: arrears and the current amount. I understood the arrears had built up and a bill which does not distinguish between the two is very difficult to realize. We told the customers that they can take the installment plan on the arrear but they must pay the current bill. This helped us to realize the current bill amount as most of the disputes were on the arrears.
Once we did these two things, our revenue went up 40% in just a quarter. This was really an eye-opener for me. And from being a critic of software, I became a fan of the software, realizing that software can indeed make a humongous difference to a company's performance.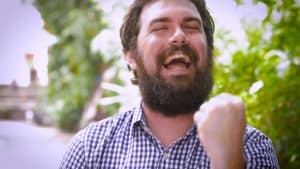 I completed this assignment very successfully and then I joined as an ERP functional analyst in another large IT services. I continued my BA journey over the last 25 years. Over the last 10 years, I have been part of Adaptive helping Adaptive to design new products and new solutions for the business analysts across the globe.
This is my story about how I became a business analyst.
It will be interesting to find how people from different parts of professional life have chosen to become business analysts and contributing to the betterment of their organizations and the world as a whole.
How did you become a business analyst?
Suggested reading-
How I started my career as a business analyst
Must have Soft Skills for a Business Analyst
Career paths for Business Analysts
No Comments Yet
Let us know what you think