How I started my career as a business analyst
by Fathima Suhair on Feb 13, 2019 12:00:00 AM
I had graduated out of college and was already a year and a half into my job as an IT executive in a leading IT firm. As each day passed by, a question started looming in my mind "Am I in the right profession or should I change direction?" The reason such thoughts crossed my mind was undoubtedly because I had a feeling that my skills were not put to the test. The job I was in did not call for much interaction, creative thinking or writing.
Passion is undoubtedly a driving force behind one's success and I realized that I would not be successful in a career that I was not passionate about. I realized that working for almost 8 hours a day and 5 days a week on a job that I had no passion for would lead me to nowhere. Someone once said, "If you don't love what you do, you wouldn't do it with much conviction or passion" and doing something you don't love for this amount of time is definitely one way of living your life miserable.
I pondered over the skills that I had and realized that oral and written communication was one of my key fortes. I wondered what it would be like to be in a job that would help me utilize my technical background as well as my core competencies. With this in mind, I did some research and the job which matched my requirements was pretty clear - a Business Analyst. As a business analyst, you would be defining business needs by interacting with several stakeholders and recommending solutions that deliver value to stakeholders. This role would also give you opportunities to improve existing solutions, come up with innovative ideas and also contribute to the organization's strategy. In short, a business analyst acts as the bridge between business stakeholders and technology architects.
That is when I decided I would do what it takes to pursue a job as a business analyst.
Now, in a job market where "years of experience" takes precedence over skill sets, what can a fresh graduate do? Well, I thought to myself - if it has to be done the hard way, let me do it the hard way.
Through this blog, I would like to share a couple of things that worked in my favor:
Do what it takes to learn about the role of a BA and the skillsets required-Attend a BA training program
I read several articles on the work nature of a BA, the deliverables that they produce, the behavioral competencies and skill sets that are required. However, I felt getting formally trained from a renowned institute under the tutelage of an expert business analyst would add more value, as a formally trained candidate would look more appealing to the employer. The best part of a business analyst career path is that it does not mandate a specific educational background. Regardless of the background that you are from, attending a training program will give you access to a plethora of learning resources and will undoubtedly enrich your knowledge.
Dedicate time to learning requirements modeling and management tools
As a business analyst, you are expected to have a sound knowledge of requirements engineering. There's a famous saying "A man is only as good as his tools". The training program gave me insights into tools like Bizagi Modeler (Business Process Modeling (BPM) Software), Lucid charts and StarUML which have become my favorites over time. They not only come with a free version but are also easy to use. I spent considerable time getting familiar with these tools by modeling process flows and UML diagrams.
Apply for internships
There are organization looking out for BA interns and if you get a chance to work for at least 2 months with other business analysts, there is nothing like it. I was lucky enough to get an opportunity to work with Adaptive US, a Product based company which specializes in imparting Business analysis training solutions and products to the global community of certification aspirants, for 4 months after which I became a permanent employee there. Internships would not only give you exposure to the real work environment but also the confidence to deal with stakeholders. Most importantly, it would teach you how to frame requirements the way it has to be done. Remember, approximately 37% of project failures are due to inaccurate requirements. Therefore, pay due attention to this part.
Get certified – a great way to get ahead
Getting certified is undoubtedly a great way to prove your prospective employers how serious you are about being a BA. ECBA (Entry Certificate in Business Analysis) from IIBA is a great certification to kick-start your career as a BA. It is a competency-based exam aligned to BABoK V3.0 and the best part is that you do not need to have prior BA experience to take this exam. Three years ago, I also completed a certification called CPRE-FL (Certified Professional in Requirements Engineering) from IREB, which is a great certification to familiarize with the techniques and methods of requirements engineering and management.
Network
Linkedin is a great platform to network. Join BA groups in Linkedin, local IIBA chapters, attend BA conferences and webinars and make your presence felt. Contribute in whatever ways you can. When I get time, I write blogs on BA techniques. I also participate in discussions and forums on BA related topics.
Learn, learn and learn
There is no shortcut to master the trade. The only way to sustain in a competitive world is by keeping yourself abreast with the latest happenings and trends in the BA world. Regardless of whether you are new to the field or an expert in the field, there is always something new to learn. Here is a list of blog sites which might come in handy.
Last but not least, keep in mind that the road to your dream career may be longer and bumpier than you could possibly imagine. It might be a cakewalk for some but a tough nut to crack for others. What is important is that you should not fail to persevere. It is rightly said that to stay afloat you must adapt. So it is indeed important to keep learning, adapt to changes and stay afloat. Once you have equipped yourself with the right amount of education, experience, and certification, take the first leap and excel as a business analyst!
Suggested Reading-
Career paths for Business Analysts
I am not an MBA. Can I be a Business Analyst? Read on...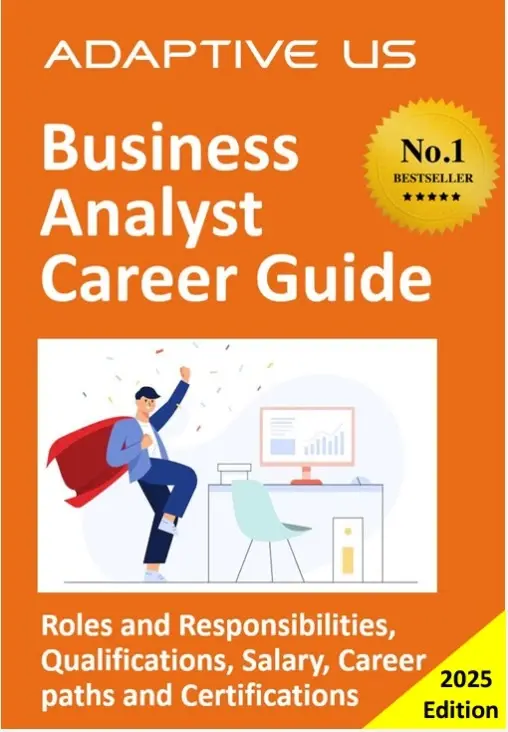 No Comments Yet
Let us know what you think