IIBA ECBA Certification
Benefit, Eligibility, Exam Pattern, and Preparation in 2023
ECBA, or the Entry Certificate in Business Analysis, is the first level of certification by the International Institute of Business Analysis (IIBA), Canada. As per IIBA, ECBA "covers the foundational knowledge on business analysis according to the BABOK® Guide and showcases that you have the core knowledge and competencies for the in–demand field of business analysis. We will discuss the following in this article -
What is ECBA?
ECBA certification is ideal for individuals entering the field of business analysis. ECBA™ recognizes individuals ready to join the business analysis profession to develop their business analysis skills, knowledge, and behaviors. For candidates just starting up on the professional ladder, ECBA Certification can prove to be the perfect stepping stone to enter Business Analysis Domain. As the name suggests, it is primarily targeted at freshers, professionals looking at switching over/transitioning to a BA career, and any graduate professional looking to build a career in the BA domain.
ECBA is framed rightly to suit the needs of an entry-level Business analyst focusing on requirements analysis, modeling, and requirements life cycle management with a good amount of emphasis on modeling concepts and tools. The questions in this certification exam are based on the business analysis body of knowledge BABoK version 3.0 by the International Institute of Business Analysis, IIBA.
ECBA Benefits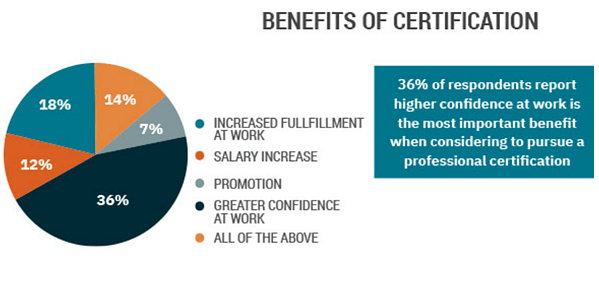 Pursuing ECBA certification has many significant benefits, the top ones being:
Recognition for your foundational business analysis knowledge, competency, and understanding of the BA principles and industry best practices.




If you do not possess work experience as a business analyst, it can get hard to prove your competence / BA skill to your future employer. A certificate is an independent validation of your skill and enthusiasm for learning in the domain of the job. With the certification on your resume, you are at an extra advantage over other applicants in bagging the job.

Personal satisfaction of accomplishing the first step towards your dream BA career- This improves your selling skills drastically and hence the ability to face an interview in a much more confident manner.
Stepping Stone to get into the business analysis profession - People with domain experience in the Non-IT sector can move into the IT sector by becoming a business analyst with the stepping stone of ECBA certification - A certificate that is recognized globally can increase your marketability by showcasing your competence and knowledge of the tools, techniques, and best practices of the industry to potential hiring managers/employers. Your certificate demonstrates additional job-linked skills beyond your degree. Your certificate shows you've met the set competency level and have knowledge of the key technical and behavioral skills.
Better job prospects and growth - Many organizations look for IIBA-certified professionals to hire while looking to hire business analysts. Many of these organizations use BOTs/ ATS (applicant tracking system) to filter resumes. By adding your certification credential your resume gets past most of the HR screening stages.
Better salary - ECBA certified professionals earn 10% higher salary than the non certified professionals
Higher marketability - As per the IIBA salary survey globally 11% professionals got a new job with salary raise with the certification.
Improvement of overall BA skills, performance and confidence - 30% professionals reported higher skills and better confidence at work with the certification.
ECBA does not require re-certification - ECBA does not require renewal and hence you are certified for life based on the foundational skills.
No BA work experience eligibility - Unlike the other IIBA certifications ECBA does not require any prior work experience to be eligible for this exam.

Recognized globally
Read more on the
Benefits of ECBA.
REAL-LIFE SUCCESS STORIES FROM OUR STUDENTS ACROSS THE WORLD
"I was working as an Incident Analyst and wanted to switch careers to Business Analysis. I decided to go for ECBA and chose Adaptive US as a training partner. Their well-versed faculty with tons of BA experience attracted me. This was one of my best decisions. Adaptive's ECBA Master Class gave me the confidence to take the Exam in 2 months and pass it on the 1st Attempt.
Within 3 months of getting certified, I got promoted to an IT Business Analyst position in my company.
I want to thank Adaptive US and its members for helping me pass my ECBA exam and instilling the confidence to secure a BA position" - Arpandeep Hanjra.
''Adaptive has an amazing team of instructors and support. Their learning portal provides enough study material to ace the exam, and I'm a proud ECBA due to their study guidance! Definitely worth going for it if you are aiming for IIBA certifications!''- Sonal Londhe
''Great communication. I was trained by LN for ECBA training. I really liked the course format (online). The explanation was clear (even though I am a French speaking person, I did not have any issues understanding the course) and the course content was easy to follow even though I am a beginner in the area. I did not schedule my certification exam yet but I have already no doubt this company is the way to go to get you to your goal! ''- Khady Sané
Read the astounding success stories of our students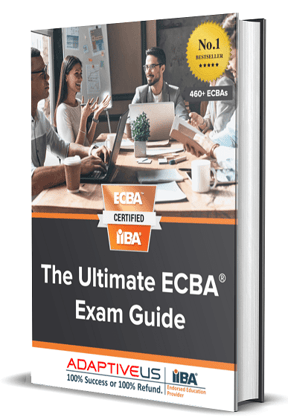 Target Audience for ECBA
ECBA Certification Examination targets the following audience:
Individuals entering the business analysis profession

Students enrolled in business analysis academic programs

New graduates

Professionals transitioning careers

Functional managers who are not business analysts but manage them.
ECBA Eligibility
The eligibility criteria for the ECBA Certification examination are as follows:
Agree with the IIBA's Code of Conduct.

Agree with Terms and Conditions of IIBA.

Prior business analysis-related work is not required
Adaptive US is an authorized EEP of IIBA®. Adaptive US ECBA Certification Training will provide you with the desired Professional Development (PD) hours required by IIBA.
ECBA Salary
By investing in becoming a trained and certified ECBA professional, you not only learn the BA skillsets, industry best practices, tools, and techniques outlined in BABoK, but you also get an edge over your counterparts. According to the IIBA Salary Survey Report, ECBA certified BA professionals earn $82K on average at the global level. On an average the certified professionals earn more than $10k higher than their non certified counterparts.

Source - IIBA Salary Survey

ECBA Certification Cost
ECBA certification cost has the below components:
ECBA Exam Fee – $195 for IIBA members and $350 for non-IIBA members

IIBA membership fee varies based on the country of residence
Member

Non-Member

Membership fee

As per the country of residence

(Between $55 to $139)

Exam Fee

$195 USD

$350 USD

Retake Fee

$95 USD

$250 USD
The IIBA membership and hence the overall ECBA certification cost varies as per the country of residence, which is divided into three regions.
| | |
| --- | --- |
| | Member Annual Fee |
| Region I | $139 |
| Region II | $89 |
| Region III | $55 |
Country-wise ECBA certification cost is available here.
ECBA Exam Pattern
ECBA Exam Pattern is comprised of 2 components -
Knowledge Area - 70%
Business Analysis Knowledge - 30%
Knowledge Area - 70%

Business Analysis Planning and Monitoring - 5%

Elicitation and Collaboration - 20%

Requirements Life Cycle Management - 20%

Requirements Analysis and Design Definition - 25%
Business Analysis Knowledge - 30%
Business Analysis & the BA Professional - 2.5%

Underlying Competencies - 5%

Business Analysis Key Concepts - 5%

Techniques - 17.5%
The exam blueprint of ECBA is aligned with v3.0 of the BABOK® Guide.
IIBA ECBA Exam Pattern
1-hour remote online proctored exam.
50 multiple-choice questions.
In order to clear the ECBA certification exam, IIBA checks for success in each knowledge area as well as overall score to succeed.
It is

knowledge based

and aligned with v3.0 of the BABOK® Guide.
There is no negative marking in the exam.
ECBA Exam Passing Score
While IIBA does not publicize the passing score for the ECBA exam, feedback from experts and exam takers is that one needs to score about 70% of questions correctly to pass the exam. Additionally it is also known that one needs to pass in each knowledge area as well as overall to pass the exam. If you fail the exam, you can retake it up to two more times in the year after your initial application by paying the re-write fees.

ECBA Preparation Steps
Good preparation leads to good results. And for good preparation, you need to follow the right path towards your certification goals.
8 Steps to becoming a successful ECBA in less than 2 months
Ensure the eligibility for the ECBA certification exam

Enroll in an IIBA approved training on ECBA

Study BABoK

Practice ECBA questions and practice test simulators

Set up a week wise ECBA preparation plan

Get your ECBA application approved

Get infrastructure ready for the ECBA exam

Take the ECBA test and be a proud ECBA
Step 1 # Ensure the eligibility for the ECBA certification exam
The only eligibility criteria for taking the ECBA exam is to agreeing to the IIBA's Code of Conduct and Terms of Service and pay the examination fees.
Step 2 # Enroll in an IIBA approved training on ECBA
IIBA prescribes the kind of training that qualify towards the PD Hour as given below:
They must be moderated or facilitated by an instructor who leads students through the material.

There must be a measurable learning objectives directly applicable to improving the skills of a business analyst.

Students must be able to interact with the material by asking questions or otherwise making the learning meaningful.

Students must be allowed to practice the task or objective being presented and be assessed by the facilitator.

The subject matter must directly align with the BABOK Guide.
Although IIBA doesn't mandate one to take any live instructor led training to qualify for the PD hours, the usual student experience has been hard to understand BABoK without the help of an expert instructor. And since new business analysts and beginners have very little idea about the subject of business analysis, it is strongly recommended to undergo proper training from a seasoned BA coach.
Step 3 # Study BABoK
The primary document you'll want to use to study for the CBAP exam is the BABOK Guide, which is free to download when you become a member of IIBA. ECBA study guides are a little thinner on the ground than those for other more prominent certifications, but the Adaptive US ECBA Certification Study Guide comes highly rated since it is a compact Study Guide with curated BABoK essentials to ace the ECBA exam, this helps you save up to 40% of your preparation time!
Step 4 # Practice ECBA questions and practice test simulators
Any amount of studying is not complete unless you test your knowledge with practice tests and mock exams or exam simulators. The
ECBA exam question bank
from Adaptive US comes with an e
xhaustive 1000+ ECBA Practice Questions containing
Chapter end ECBA practice questions & 6 full-length ECBA simulations (50 Q each) with answer explanation.
If you are committed to completing the ECBA certification goal in a set time, you have to set up a plan and work towards your target.
The week-wise ECBA certification preparation strategies given below will help you pass the certification exam in the first attempt.
The week-wise ECBA certification preparation strategies given below will help you pass the certification exam in the first attempt.
Week 1:
Self-study of e-learning for BA techniques

Self-study of e-learning for KA 1 and 2

Attend Adaptive's ECBA certification classes for the 1st week

Complete concept quizzes and Drill questions for KA 1 and 2
Adaptive's BA Learning Platform, comes with 1000+ certification model questions, 100+ videos on BABoK, the world's most compact BABoK study guide, audiobooks, flashcards, Exam prep tips, personalized exam preparation Plan, Exam Alerts.
Week 2:
Complete concept quizzes and Drill questions for BA planning

Self-study of e-learning for KA 3 to 6

Attend Adaptive's ECBA certification classes for the 2nd week

Complete concept quizzes and Drill questions for KA 3 to 6
Week 3:
Week 4:
Complete Simulation tests and review answers
Week 5:
Revise handbook and key concepts

Take simulations tests again

Take chapter wise questions for concepts where you need improvement
Week 6:
Give the ECBA certification exam.
SOURCE: ECBA Certification Exam Preparation
Step 6 # Get Your ECBA Application Approved
Next comes the task of the ECBA application filing. Pick up an ECBA application filing template that simulates the IIBA application filing format. Once you enter all the relevant details approval is almost immediate.
Step 7 #Get infrastructure ready for the ECBA exam
IIBA exams are offered as online remote proctored exams that require a desktop or laptop, an internet connection, a working webcam, and microphone.
IIBA's online remote proctored certification exams allow you to take any IIBA exam securely from the convenience of your home or office. You choose where, when and how to sit the exam. A simple check-in procedure, ID verification and monitoring by PSI-certified proctors ensures the integrity and security of the exam.
See more details on ECBA Infrastructure here
Step 8 # Take the test and be a proud ECBA
Once you are prepared well and pass the ECBA exam simulators and mock question bank, you are ready to take the exam.
Choose a date for your exam

Schedule the exam by paying the exam fees on the IIBA site

Prepare in Advance for your Online Remote Proctored Exam
Take the ECBA test with a calm mind
Stay cool during the exam
Pass the test
ECBA Certification Examination Tips
Focus on the purpose of tasks and techniques
Questions with diagrams and calculations are unlikely
Questions are expected to be single sentence questions
Questions on definitions role
Questions on advanced modeling concepts are unlikely
Understand requirements characteristics
Questions from advanced techniques are unlikely
Understanding types of tracing requirements
Read also -
ECBA Certification Exam Locations
The ECBA exam can be taken up from the comforts of home and without going through the anxiety of travelling to the exam center in a remote proctored model administered by PSI. IIBA's website has details on some of the ground rules and expectations for taking the test.
For instance, you need to have admin rights on your computer, you must have a good internet connection and a working camera, you are only allowed to be off-camera for a single 15-minute break, and can only have a clear water bottle and blank paper on your desk to begin the exam — and, once you're finished, must tear up any notes you've taken, to prevent you from passing on too much information about the questions to others.
Read the entire list of IIBA Online Exam Rules here
Is ECBA worth it?
All those professionals aspiring to become a business analyst / start their business analyst career ponder over this question. Is the ECBA Certification from IIBA worth it?
We will discuss about the value of ECBA certification and what kind of return/value can you expect from ECBA?
Here are some concrete benefits of ECBA Certification:
Gives you a great overview of the business analysis career, skills needed to start your BA career

Gets your competency/skills benchmarked against a global certification

Gets an independent validation of your skills

Gets your resume shortlisted

Proof of your proactive attitude
For more details on Benefits of ECBA read here - Why Should I Invest in ECBA
Infrastructure Required for ECBA Test
Check Your Technology
Use your personal computer with functional microphone and webcam as corporate firewalls and VPNs may restrict user access
Use a stable, reliable internet connection
Ensure your location supports Voice Over Internet Protocol (VoIP)
Use a Chrome browser for best results

Prepare your Government-issued Photo Identification (ID)

It is current, signed and in western characters

Both first and last names match the name you registered with

Have the appropriate government-issued identification ready for check-in and ensure that:



ACCEPTED Identification:

Government-issued Driver's license

U.S. Department of State Driver's License

National/State/Country Identification Card

Government-issued Passport

Passport cards

Create the Right Workspace and Environment

Have a quiet, private room, free from distractions people and pets
Use a desk or table for your computer or laptop
Clear your workspace of any materials or unauthorized items to avoid exam violations
Read

IIBA's Guide to Online Proctored Exams

to find out exam violations and what's allowed and what is not
You can check the FAQ section on PSI website for more details on – how the exam is conducted and other requirements.

You can do a compatibility check before the exam- https://syscheck.bridge.psiexams.com
Things to remember before appearing for ECBA Certification Examination
The 'Must Do's' for the ECBA Certification Exam
You should have a noise and distraction-free environment.

The desk/table which you will use during the exam should be clutter-free and without any papers, books, devices, etc.

Make sure that nobody comes into the room during the exam.

Make sure you have uninterrupted power and the internet.
The Don'ts of the ECBA Certification Exam
Do not attempt until you have a strong foundational knowledge of business analysis as per the BABOK® Guide.

Do not expect the exam to be easy

Do not expect to have the luxury of time

Food, beverages (i.e. water, including chewing gums), attending phone calls, or scheduled breaks during the exam are not permitted.

Do not read questions with lips, or whisper loudly
IIBA guidelines to prepare you for your exam day- https://www.iiba.org/certification/exam-preparation/
At the end of all this, the most important point is to stay focused throughout the journey. No amount of study will be enough if you don't set a deadline and work backward.
Keep a target for yourself and work towards it, make some progress every day. Keep some time marked for prep every day and make use of the weekends more effectively.
Hopefully, the details and tips are given in this article help you in ECBA Certification exam preparation and you can achieve your goal of getting ECBA certified in the first attempt.
ECBA Certification - Common Myths
Some of the common myths associated with the ECBA eligibility criteria are:
I can't appear for ECBA as I am not in a job right now
There is no such requirement for one to be in a job to be eligible to apply for ECBA.
I can't appear for ECBA as I had a career break
As long as one meets the criteria prescribed by IIBA, that's more than enough to go for the examination. So do not worry even if you had a career break in your work history.
My official designation is not a business analyst and that makes me ineligible to prepare for ECBA
There is no requirement for one to be a BA to appear for ECBA.
I can't appear for ECBA since I am not a graduate
The education requirement for ECBA doesn't have any such condition.
One needs an experience letter from the employer to take the ECBA
Again, there is no such requirement from IIBA, IIBA does not expect that one has to produce an experience letter from the employer.
I don't have experience as a business analyst hence I may not qualify to sit for ECBA Certification Examination
You do not need experience as a business analyst to be eligible to sit for ECBA, as it is an entry-level BA certification and is meant for new business analysts.