Business Analysis Certifications for Beginners - Adaptive US
by Fathima Suhair on Dec 11, 2018 12:00:00 AM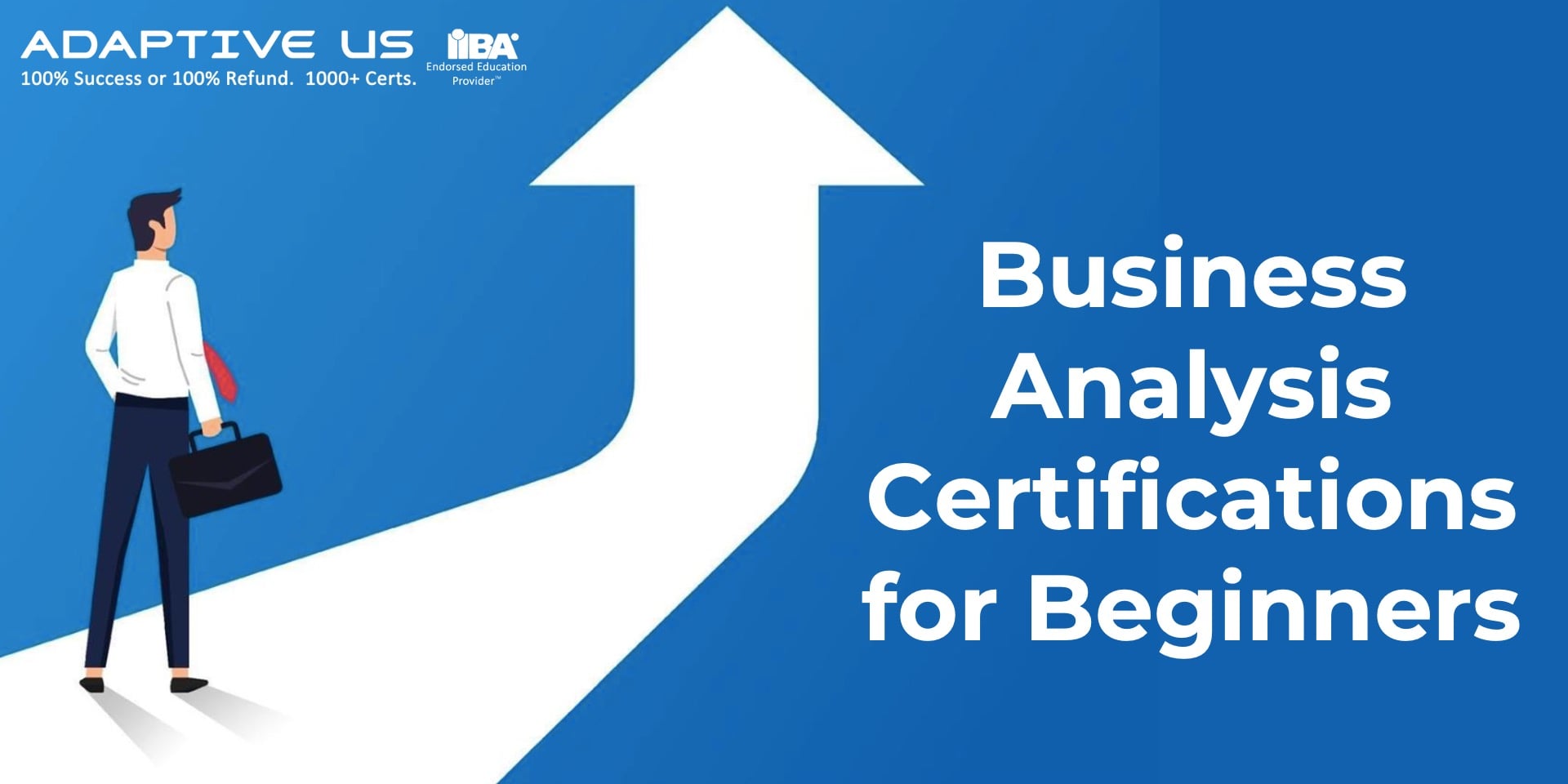 The scope for the business analyst profile is ever-expanding and is quickly becoming one of the sought-after jobs. Business analysts play a vital role in organizational growth. Business analysts are change enablers who interact with the business stakeholders and subject matter experts in order to understand their problems and needs.
Business analysts gather, analyze and document business needs and come up with solutions that deliver value to stakeholders. Business analysts negotiate with stakeholders in the event of conflicts and establish a collaborative atmosphere in the team. In addition, Business analysts also advise organizations on improving efficiency and come up with appropriate change strategies.
In order to have good chances of entering the business analysis field, one can follow the key steps mentioned here:
Learn about the role of Business analysts, the deliverables that they produce, the competencies that they require, etc. through reading or by attending a formal training program on business analysis. Formal training helps to build capabilities for business analysts.

Possess a broad understanding of business, technology, and business processes as the role involve a lot of interactions with the business side as well as the technical side.

Learn the terminologies and definitions of the industry and the domain.

Possess good verbal and written communication skills. Business analysts have to facilitate meetings, ask appropriate questions, listen actively, write unambiguous requirements, etc.

A bachelor's degree in business administration or related degree is usually preferred by organizations for entry-level positions, but it is not mandatory.

Invest time to learn tools that are used by BAs for tracking requirements, modeling requirements and collaborating. Read about the top 10 business analysis tools.

Apply for internships, gain a good understanding of how organizations work and start applying for entry-level business analyst positions.
In addition to the above points, earning a business analyst certification is equally important to become a distinguished BA and increasing the chances of success as certifications carry a lot of weight in organizations.

When it comes to business analysis certifications for beginners, there are three important ones currently. They are ECBA (Entry Certificate in Business Analysis), CPRE-FL ((Certified Professional for Requirements Engineering) and Foundation certificate in business analysis (BCS-The Chartered Institute for IT). All the above-mentioned certifications do not require work experience in order to appear for the exam and hence they are suitable for beginners. Here's a comparison of the certifications:
Entry Certificate in Business Analysis (ECBA)
Certified Professional in Requirements Engineering(CPRE - FL)
Foundation certificate in business analysis

Body

IIBA, Canada

IIBA members have exclusive access to the global community of BAs, Online Library - featuring 11,000+ BA titles, Member exclusive webinars, discounts on certifications and much more

IREB, Germany

BCS, UK

Exam Fees

The membership fee is between $55 to $139 depending on the country of residence. The application fee is 45 USD. The Certification Exam Fee is 150 USD. This totals between $250 to $334.

USD 150 (The pricing for the exam is fixed by each certification body individually and may vary for different countries: list of certification bodies.)
£192 (£160 + VAT)

Popular in

Popular across the globe (USA, Canada, Australia, Asia and, Africa) - Preferred by recruiters

Mainland Europe, Malaysia, South America

UK

Exam mode

Online Proctored

Paper / Pearson-Vue (Online)

Pearson-Vue (Online)

Key areas covered

Elicitation, Requirements analysis and modeling

Elicitation, Requirements analysis and modeling

Elicitation, Requirements analysis and modeling

Study guide

Business Analysis Body of Knowledge (BABoK V3.0)

Does not have a specific guide, however, Requirements Engineering Fundamentals, 2nd Edition by Klaus Pohl and Chris Rupp is very much aligned to the syllabus of CPRE Foundation Level 2.2

Business Analysis (3rd Edition) by Debbie Paul, James Cadle, and Don Yeates.

No. of questions & Format

50 Multiple Choice Questions

No negative marking

Approx. 45 Multiple Choice Questions

No negative marking

40 MCQ Multiple Choice Questions

No negative marking

Pass marks

No official data

Closest estimation is more than 70%

70%

65%

Exam duration

60 min

75 min

60 min

Eligibility requirements

21 PD hours in the last 4 years (can undergo training as well as self-study)

No entry requirements for this certification (can undergo training as well as self-study)

No entry requirements for this certification (can undergo training as well as self-study)
However, considering the popularity of the professional bodies conducting the examinations, ECBA from IIBA would be a better choice compared to the others. The certification space for the BA community has been dominated by IIBA with its certifications - ECBA (basic level), CCBA (intermediate level) and CBAP (Advanced level). IIBA has been very popular in the corporate world as well as among professionals. Since ECBA has the backing of IIBA market recognition, the job opportunities that it would bring in due to acceptance from the corporate segment are higher.
If you are looking to be certified, it is highly recommended that you undergo proper training from seasoned BA coaches with proven approaches. This will help increase the chances of passing in the very first attempt and in the shortest possible time.
Being trained by experts and seasoned BA coaches not only helps one pass the certification with ease but also helps them be better equipped in business analysis skills and tools.
Adaptive US, one of the market leaders in the IIBA BA training space can solve all your problems. We have helped more than 150 professionals to clear the ECBA exam in the very first attempt. We guarantee success; have expert facilitators, high-quality content, effective model questions, end-to-end support, smart exam tips and many more. ECBA Training from an IIBA EEP (Endorsed Education Provider) will also give you the much-needed 21 PDU's (Professional Development Units) for the examination in addition to guidance in application filing. Read more about our customer experience.
View our ECBA session plans and training schedule for more details.
Get access to the free ECBA Exam Simulator along with ECBA exam tips and many more resources with a trial registration on SuXeed, Adaptive's BA online learning portal.
To know what the best way to prepare for ECBA check this post:
How to be an ECBA in less than 6 weeks | Guaranteed Success.
ECBA with Success Guarantee. You must be joking!
ECBA exam tips from 100+ ECBAs
Suggested Reading-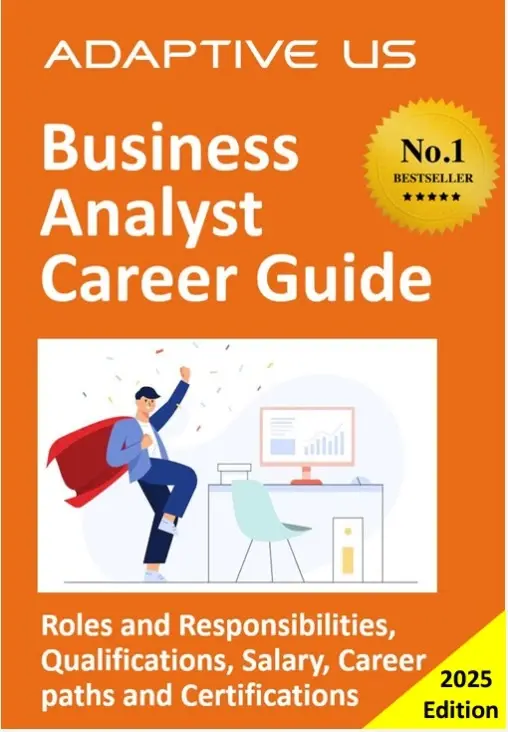 No Comments Yet
Let us know what you think