How Adaptive's BA Training helped me get my dream job
by Raja Vignesh on May 16, 2019 12:00:00 AM
I completed my Master's degree and had aspirations of entering the BA community. I diligently applied to over 500 organizations and was called by about 100 amongst them for an interview. Unfortunately, none of these interviews translated into a job. This was a big shock to me as I had been confident that given my educational qualifications and my internship experience, I would surely get a job.
Upon retrospection, I realized that there is a gap between the expectations of the recruiters and what my resume presents. I had started pursuing my Master's degree right after graduation and had what-so-ever no experience towards any interview process. Also, I had the tendency to use technical terms in during the interview process. These were the major stumbling blocks for me.
So, how did I tackle this situation and land up with my first job?
I believe networking is a key attribute in one's career development. I started actively networking on professional apps, mainly on LinkedIn. I started watching related videos, attended Webinars, and started interacting with the IIBA community. Another decisive step that I took was to enroll with Adaptive US for the ECBA online training classes.
Though becoming certified will not land you with a job, but, trust me, it does boost your confidence while facing the interviewer's questions. In my case, while it helped me immensely in taking my confidence level higher, it also helped me to improve my communication skills.

I am not aware of the quality of training other organizations to impart, but having experienced Adaptive's training with LN Mishra as the chief mentor, I consider it to be the best (though this might seem like I am advertising for them, these words are simply my heartfelt thoughts).
The exposure to the BA domain, the knowledge, and understanding of the subject, and the tips which I received during the training were, according to me, one of the main reasons I was able to get a job at the end of the 5 weeks training session. I completed my training during the 1st week of March and landed with a job by the end of the month.
I believe that when an experienced person, like LN, shares his practical experience, we understand key concepts better and improve our BA skillset. For any job seeker, this source could be an online source, a networking event, or even a casual chat with an experienced BA.

Listing out the key points which should be kept in mind during a job search-
Ensure you improve your confidence by conversing and networking with experienced BA's

Do your research about companies and create a list of what companies expect from candidates. Now, JD's on a job posting can sometimes be lengthy, vague and tricky to decipher. The truth is that most of them are a copy-paste from an external source by HR's who do not have specific domain knowledge. In reality, they are very specific on what exactly they need from a candidate during the first round. So, ensure that as a BA, you have a set of templates and know the right keywords which an employer expects from you while communicating with them.

Upon knowing an employer's requirement, try to align those with the right set of "Keywords" on your Resume.

The steps above might not necessarily ensure you a job but don't lose hope. Follow up with e-mails and LinkedIn messages (but be super careful with how you word your message and ensure that your message is worded appropriately to attract the HR's attention). This step helps you in increasing your network connection and will be useful for future references as well.
Finally, broaden your network, be confident during interviews and develop a learning-outcome after each interview. Identify your unique strength as a business analyst and use it for all your interview process. It's just a matter of time, you will get a breakthrough with your job search.
The above recommendations are purely based on my experiences with recruiters and the job market. The process might vary geographically, but the BABOK is a bible for BA's like us, hence, approach any interview based on your learning from tasks and techniques mentioned in the BABOK.
Also, a personal recommendation, do not waste money on any Job portals. Rather use the money in improving your skill-set, which will add great value to your resume and improve your knowledge.
Looking for a job, though tiring, is a learning process. If you have patience and are equipped with the right skill-set, you will be rewarded with a positive result.
Suggested Reading-
How I started my career as a business analyst
How to Launch Your Career as A Business Analyst
What to do if You Don't Get A Campus Job?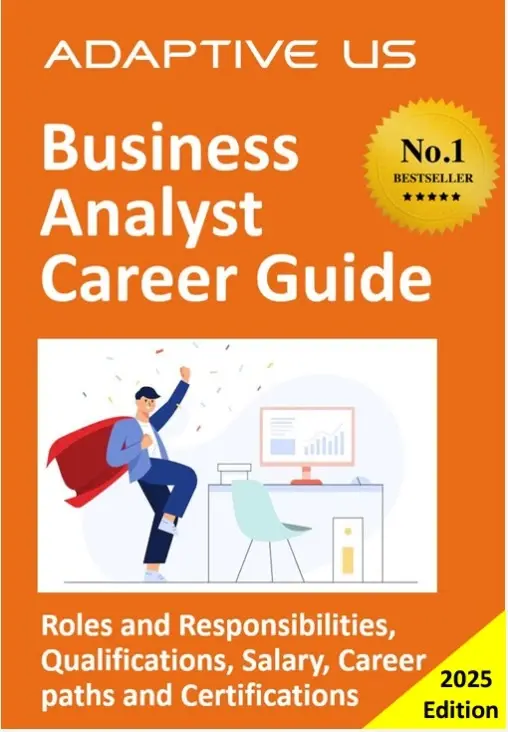 No Comments Yet
Let us know what you think