My journey to becoming a Business Analyst in Canada
by Ineha Thind on Jul 16, 2019 12:00:00 AM
I have now been in Canada for 2 years and it still seems unreal. I used to be one of those people who used to think that I will never move too far away from home, moving continents was out of the question.
However, when you see no new opportunities or any growth, life forces you to make some decisions you never thought you would. Moving to Canada is by far the toughest decision I have made, and I think which I will ever make.

I did my Bachelor's in Technology and immediately followed with a Master's in Business Administration with a specialization in HR. I started working as an HR, acquiring almost 4 years of experience in the field before moving to Canada.
Right before I moved, I met two of my relatives, who were both working as Business Analysts in the US. The city I belong to is quite small with very limited knowledge of the possibilities existing outside of it. When I heard about the kind of work they do, it piqued my interest and the more I heard about it, the more I realized that this is the kind of work I would like to do and that I will be really good at it too.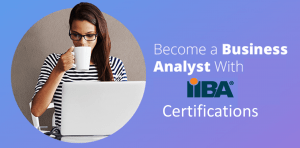 So, once I was in Canada, I had two options:
Be safe, use my HR experience and stay in the field which is my comfort zone. or
2. Take a little risk- combine my love for technology and people- and transition into the role of a BA.
I decided to take the second route. However, becoming a BA was still a little far away. I enrolled in a program made available by a non-profit organization and gained a CCNA certification. I got hired by the firm where I was doing my internship. However, the role was more along the lines of a BA.
I considered this to be destiny as this is exactly what I wanted to do. This was my first job in Canada and everything was different. I had to spend time learning the tools and technology used in the organization of my client, at the same time getting familiar with the working environment and culture of a Canadian workplace. However, at the back of my mind was always desired to get an IIBA certification.
I read the BABoK a couple of times on my own but was having difficulty understanding some of the concepts. It was also a little difficult to manage a study schedule with a full-time job and living with my extended family. I was actively looking for a BA course and even considered joining a part-time course at a University or college.

I don't even remember how, but I came across Ananya on LinkedIn and she introduced me to Adaptive US. I found it to be perfect for me:
I was able to get virtual classes by experts who made me understand the BA concepts from BABoK
It provided me with a study guide that was a summary of the BABoK. It saved me so many hours while revising before the exam.
They gave me a study plan which helped me stay focused and disciplined
Above all, the simulations were really helpful- they prepared me for the test environment, gave me an idea about the framework of the questions and highlighted the weak concept areas (so as to focus more on them).
I am so glad I found Adaptive US, who helped me achieve an IIBA certification. I would recommend it to anyone going for an IIBA certification- it is literally a panel of expert BAs, every person on the team is extremely helpful and the customer service is excellent. They answered all my question as quickly as they could, no matter how many or how often I would ask them.
Once again, I would like to thank them for my achievement and helping me take the first step towards my dream career. I look forward to hopefully taking my CCBA and CBAP certification classes from them in the near future.
My decision to become a Business Analyst in Canada was one which propelled my career on the road to success.
Suggested Reading:


How I started my career as a business analyst
How to Launch Your Career as A Business Analyst
How Adaptive's BA Training helped me get my dream job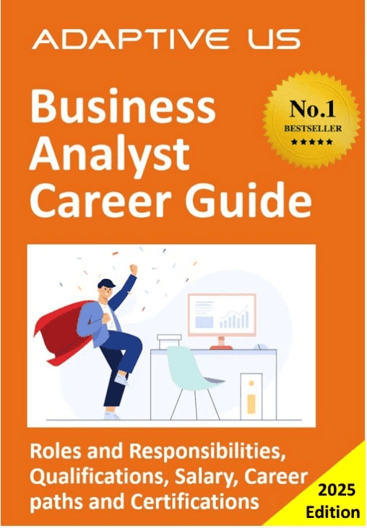 No Comments Yet
Let us know what you think