Limited Time COVID Offer of $250 - Coupon COVID250
BECOME A RECOGNIZED & EXPERT AGILE ANALYST WITH IIBA-AAC
IIBA AAC recognizes ones ability to effectively execute analysis related work in agile context.

AAC certification strengthens your agile skills & expertise, making you an efficient Agile Analyst.
Adaptive US AAC Training - Key Deliverables
Adaptive's AAC training is IIBA endorsed and has 97+% first time success rate.

World's #1 IIBA Certifications Training Provider - 1000+ IIBA certified professionals | Faculties part of IIBA Authoring & Exam Teams |
| | | |
| --- | --- | --- |
| 30 IIBA PD/CD Hours | 20 Hours of Live Training | AAC Study Guide |
| 540+ AAC Model Questions | 4 AAC Simulations | AAC Mindmaps |
| AAC eLearning Videos | AAC Audiobooks | AAC Flashcards |
| 4 Months Access to Fortnightly Tutorials | Session Recordings | Faculty Presentations |
| Training Duration + 4 Months Learning Portal Access | | |
AAC Training
We stick our neck out for you. We succeed with your success and fail with your failure
IIBA approved courseware
Adaptive provides downloadable courseware comprising of Agile Extension to BABoK® v2.0 based AAC study guide, mind maps, faculty presentations etc.
Agile Extension to BABoK v2.0 based AAC Study Guide
Adaptive's AAC Study Guide is the most compact AAC Study Guide. It has only 20% word count as compared to Agile Extension to BABoK® v2.0 which saves a significant amount of preparation time.
Make learning fun with AAC Flashcards
Adaptive AAC Flashcards are structured as per the various chapters in Agile Extension to BABoK® v2.0 and are a fun way to learn and test the terminologies in the same.
Access to faculty presentation
Adaptive provides access to faculty presentations, which students can use to revise the concepts taught in the class
20 hrs of Instructor Led AAC Training
The training is aligned to Agile Extension to BABoK v2.0 and comes with 30 IIBA PD Hours/CDUs. It comes with 4 sessions of 3 hours each + live 1 hour exam prep tutorials for 4 months.
Revisit what you learned during the training
Adaptive offers AAC class recordings to watch and refresh concepts later
Over 10+ hours of AAC Video learning
Adaptive's Learning portal, SuXeed has 100+ byte-sized learning modules (each between 5 to 15 mins). It is compatible with all devices.
Learn on the go with AAC Audiobooks!
Adaptive AAC Audiobooks are structured as per the BABoK knowledge areas and are a great resource to learn on the go
540+ AAC Chapter Based Prep Questions
This includes time based chapter end AAC practice questions and 4 full length AAC simulations comprising of 85 questions each,
with multiple attempts. The simulations also come with BABoK reference and explanation for correct answers. Refer to
fair usage policy
.
SuXeed offers you more
Training Duration + 4 Months Access to SuXeed -

Detailed AAC certification exam preparation plan on how to achieve the AAC certification in 10 weeks, AAC exam tips and tricks on how to approach the exam, areas to focus, types of AAC questions asked and more
Access to Live Exam Prep Tutorials for 4 months
Attend the exam prep tutorials and clarify all your queries with the faculty. Take the exam with complete confidence and no doubts in your mind!
We support you till you Succeed
Our Success Rate is over 97%.We are just an email/ phone call away. Our training support team and faculties are there to help you with concept clarification and any other query till you become AAC certified.
Upcoming AAC Instructor-Led Live Sessions Program Schedule
For team training, please send your request to Info@AdaptiveUS.com.
Whole of USA, Canada, Europe, South America, Africa, Middle East Asia, India
(New York City, Chicago, Philadelphia, Charlotte, Jacksonville, Indianapolis, Columbus, Detroit, Miami, Boston, Baltimore, Orlando, Jacksonville, Virginia Beach, Portland, Newark, Jersey City, Richmond, Portsmouth, Raleigh, Atlanta, Houston, Fort Lauderdale, Austin, Dallas, San Antonio, Aurora, Des Moines, London, Toronto, Saskatoon, Regina, Quebec, Ottawa, Winnipeg, Calgary, Edmonton, Dubai, Frankfurt, Riyadh, Johannesburg, Paris, Amsterdam, Berlin, Prague, Vienna, Madrid, Copenhagen, Lisbon, Dublin, Stockholm, Munich, Budapest, Copenhagen, Madison, New Jersey, Washington D.C. , Hamilton, Hartford, Wilmington, Brunswick, Maine, Concord, New Hampshire, Richmond, Virginia, Burlington, Oklahoma City, Phoenix, Denver, Halifax, Ontario, Montreal, Kingston, Mississauga, Victoria, Abu Dhabi, Sharjah, Kuwait, Muscat, Cairo, Rome, Barcelona, Edinburgh, Athens, Zurich, Brussels, Milan, Hague, Sao Paulo, Buenos Aires, Rio de Janeiro, Lima, Bogota, Santiago, Caracas, Brasilia, Lagos, Dar es Salaam)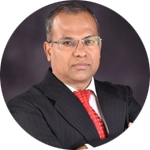 LN Mishra CBAP
Mentor to 1000+ IIBA Certified Business Analysts. 24+ years of Professional Experience in BA. Part of IIBA V3 Exam Committee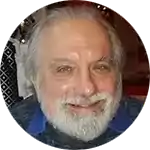 Tom Tomasovic IIBA-AAC
Agile BA Practitioner, CPRE Certified. B.S. Chemical Engineering – Massachusetts Institute of Technology. 26+ years of BA experience
AAC Training Program Description
The Agile Analysis Certification (AAC) course by Adaptive US has been developed considering the growing needs of Agile business analysts to take their career to greater heights by acquiring the AAC certification.
The intense AAC certification training program crafted by expert IIBA certified instructors with over 25+ years of business analysis experience not only establishes a solid foundation on the industry best practices recommended by the International Institute of Business Analysis (IIBA) but also equips AAC aspirants to face the AAC certification examination confidently and crack it in the very first attempt.
Adaptive US's Agile Analysis Certification (AAC) training is a highly interactive online training conducted using reliable web conferencing systems spanning over 4 weeks (4 classes of 3 hours each) + 8 Exam Prep Tutorials. Expert faculty, who are AAC certified and have been part of the IIBA v3 exam committee, conduct this intense AAC preparation training. The training is fully aligned to the Agile Extension to BABoK v2.0 developed by IIBA.
View AAC training schedule
Over the course of the AAC training, AAC aspirants will
Understand and learn the established agile business analysis practices that are outlined in the Agile Extension to BABoK v2.0
Gain competence in the Agile mindset, Methodologies and Frameworks, the 3 Agile Horizons (Strategy, Initiative, and Delivery Horizons) and the best practices outlined in the Agile Extension to BABoK v2.0
Master the terminologies used in the Agile Extension to BABoK v2.0
Acquire sound understanding of the role, competencies and skillsets required to become an effective and result-oriented Agile Business Analyst
Learn how to manage stakeholders effectively in an Agile environment
Gain practical insights into the principles and practices of agile business analysis
Learn how to identify and apply various tools and techniques to effectively execute analysis related work in an agile context
Interact with AAC certified instructors and learn how to tackle the exam through AAC practice tests and feedback.
Gain access to join live monthly tutorials (Q&A webinars) where participants can clarify all their doubts with AAC certified instructors.
Be able to demonstrate continued dedication to the profession through recertification requirements


Session – 1 (3 Hours Live Online Class
Introduction
About AAC Certification
AAC Exam pattern
Principles of Agile Business Analysis
The Agile Mindset
The Agile Mindset, Methodologies, and Frameworks
Agile Extension to the Agile Manifesto
Business Analysis Core Concept Model ™ (BACCM™)
Seven Principles of Agile Business Analysis
BACCM™ and Agile Business Analysis Principles
Strategy, Initiative, and Delivery Horizons
Predictive, Iterative and Adaptive Planning
Questions on Agile introduction
Session – 2 (3 Hours Live Online Class)
Strategy Horizon
Purpose
Description
Elements
Feedback and Learning
Applying the Principles of Agile Business Analysis
Techniques
Questions on strategy horizon
Session – 3 (3 Hours Live Online Class)
Initiative Horizon
Purpose
Description
Elements
Time Frame
Feedback and Learning
Applying the Principles of Agile Business Analysis
Techniques
Questions on Initiative horizon
8 Exam Prep Tutorials(1 Hr Live OnlineClasses)
AAC Question-Answer and Concept
Clearing Session
Session – 4 (3 Hours Live Online Class)
Delivery Horizon
Purpose
Description
Time Frames
Feedback and Learning
Applying the Principles of Agile
Analysis Planning
Techniques
Mapping Agile Extension to BABoK® V3
Questions on Delivery horizon
Course Expectations
If you are from a non native English speaking country please note that the course expectation is to have good familiarity in English with International accents and good verbal and written English communication since the mode of the communication in the class and in the IIBA Certification exam is in English
Infrastructure requirements
Availability of computer with a stable power supply/back up and working mic and speaker

Good internet (2 Mbps speed)

Noise free environment
Read the complete details on infrastructure requirements here.
Other requirements
Education - Minimum high school pass

Basic knowledge of business/IT

Preferably be stationed at one place (not on travel or commute)
For more FAQs on training program, please refer here.
Countries barred from IIBA exams
If you are a resident or you are currently residing in any of the below countries, you are not allowed to take IIBA exams.
Cuba
Iran
Syria
Sudan
North Korea
Crimea Region of Ukraine