Testimonials
---
"I want to thank Adaptive US for the excellent work they are doing on preparation tools for IIBA certifications.I've successfully used their preparation tools for ECBA, AAC and CBAP.Best IIBA certifications training team, Great Job ! Keep up the amazing work you do to assist professionals in their career advancement"
"I have recently been studying for the AAC certification, and I took up the Adaptive AAC self-paced offering. The training program offers a comprehensive ""summary"" of content, study flashcards, quizzes and practice exams - which are excellent for repetitive memory.Their communication and customer service is excellent. "
Adaptive US training materials are top notch and this is from my experience with them not only once but twice. I have passed the AAC certification after I got the course materials and questions bank from them. I have enrolled for their CBAP course as well after my first success with their AAC study materials. Thank you
Upcoming AAC Instructor-Led Live Sessions Program Schedule
For corporate group training, please send your request to info@AdaptiveUS.com
Whole of USA, Canada, Europe, South America, Africa, Middle East Asia, India
Coupon - 2021YE300 for Year End Offer of $300 - Book For Any Month!
Starts 27th May 27-May (Fri) - 7:00 PM
03-Jun (Fri) - 7:00 PM
10-Jun (Fri) - 7:00 PM
17-Jun (Fri) - 7:00 PM

Fri
(7:00 PM – 10:00 PM ET)
USD 799
Starts 22nd Jul 22-Jul (Fri) - 7:00 PM
29-Jul (Fri) - 7:00 PM
05-Aug (Fri) - 7:00 PM
12-Aug (Fri) - 7:00 PM

Fri
(7:00 PM – 10:00 PM ET)
USD 799
Starts 28th Oct 28-Oct (Fri) - 7:00 PM
04-Nov (Fri) - 7:00 PM
11-Nov (Fri) - 7:00 PM
18-Nov (Fri) - 7:00 PM

Fri
(7:00 PM – 10:00 PM ET)
USD 799
8 Live Exam Prep Tutorials over the next 4 months
USA and Canada West Coast
PT (Los Angeles Time)
Coupon - 2021YE300 for Year End Offer of $300 - Book For Any Month
Starts 27th May 27-May (Fri) - 4:00 PM
03-Jun (Fri) - 4:00 PM
10-Jun (Fri) - 4:00 PM
17-Jun (Fri) - 4:00 PM

Fri
(4:00 PM – 7:00 PM PT)
USD 799
Starts 22nd Jul 22-Jul (Fri) - 4:00 PM
29-Jul (Fri) - 4:00 PM
05-Aug (Fri) - 4:00 PM
12-Aug (Fri) - 4:00 PM

Fri
(4:00 PM – 7:00 PM PT)
USD 799
Starts 28th Oct 28-Oct (Fri) - 4:00 PM
04-Nov (Fri) - 4:00 PM
11-Nov (Fri) - 4:00 PM
18-Nov (Fri) - 4:00 PM

Fri
(4:00 PM – 7:00 PM PT)
USD 799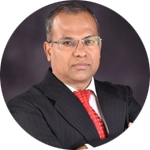 LN Mishra CBAP
Mentor to 1000+ IIBA Certified Business Analysts. 24+ years of Professional Experience in BA. Part of IIBA V3 Exam Committee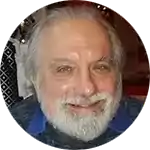 Tom Tomasovic IIBA-AAC
Agile BA Practitioner, CPRE Certified. B.S. Chemical Engineering – Massachusetts Institute of Technology. 26+ years of BA experience