Infrastructure and web Conferencing System requirements
by Ann P on Jul 16, 2018 12:00:00 AM
Here are few infrastructure aspects that you need to take care of in order to get maximum benefit from the workshop.
A reliable infrastructure is essential for the program success
Here is what you must have:
a. A computer with microphone and speaker.
b. Internet connection : Minimum 1 MBPS
c. Power back-up for 5 hours.
d. A noise free environment.
Please note that the classes are conducted online via Web Conferencing System . Therefore, you have to make yourself comfortable with Web Conferencing System Platform.
Please read the instructions below to join the classes via Web Conferencing System smoothly.
Kindly use the link given in SuXeed or your mail from SuXeed to join the class:-​
Please note that you do not need a license to join the web Conferencing System session. You can join as a guest and Adaptive has the license to host meetings

​Please note that for any web Conferencing System pertaining issues like taking too long to open the link or not responding well, please switch to a different browser (a browser which is normally not used or preferably open the browser in incognito mode). This works most of the time.
1. Join the meeting on Web Conferencing System (GoToMeeting)
By clicking on the Join button in SuXeed, you will be taken to the GoToMeeting link as shown below: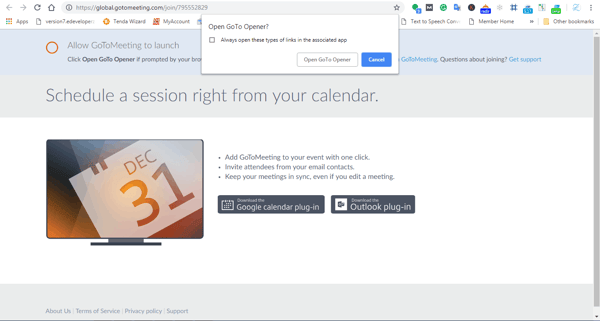 2. ​Install the web Conferencing System plugin
Upon clicking the GoTo Opener button shown in the above screenshot, a small extension will get installed.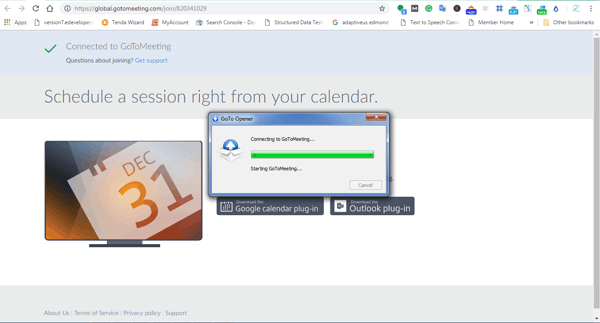 If you are installing the plug in for the first time, it may take a few minutes.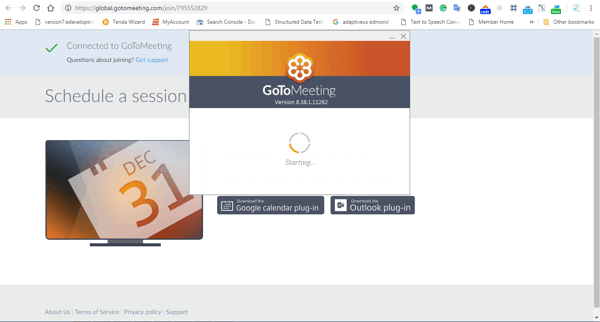 3. Entering the virtual classroom
Once your setup is over, you will be able to view a screen as shown below. The controls for your classroom will be present on the right hand side.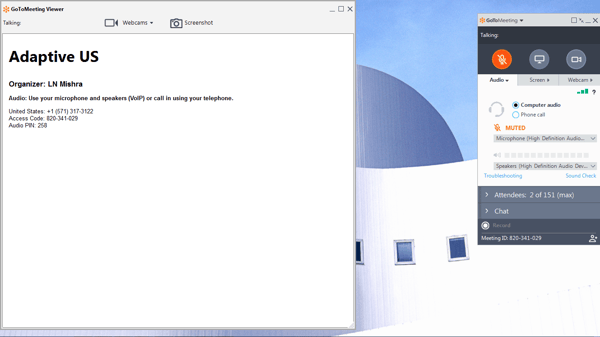 Please note that you need not switch on your webcam. All you have to do is to join the audio using computer. By default you will be connected to the computer audio.
You can mute yourself by clicking on the microphone symbol.
Please note that there will not be any help available during the class to assist with Web Conferencing System issues.
On the first day of the classes, please join the Web Conferencing System meeting 30 mins prior to sort out any last minute Web Conferencing System issues.
No Comments Yet
Let us know what you think