I am a Technical Lead, should I learn Business Analysis?
by LN Mishra, CBAP, CBDA, AAC & CCA on Sep 20, 2018 12:00:00 AM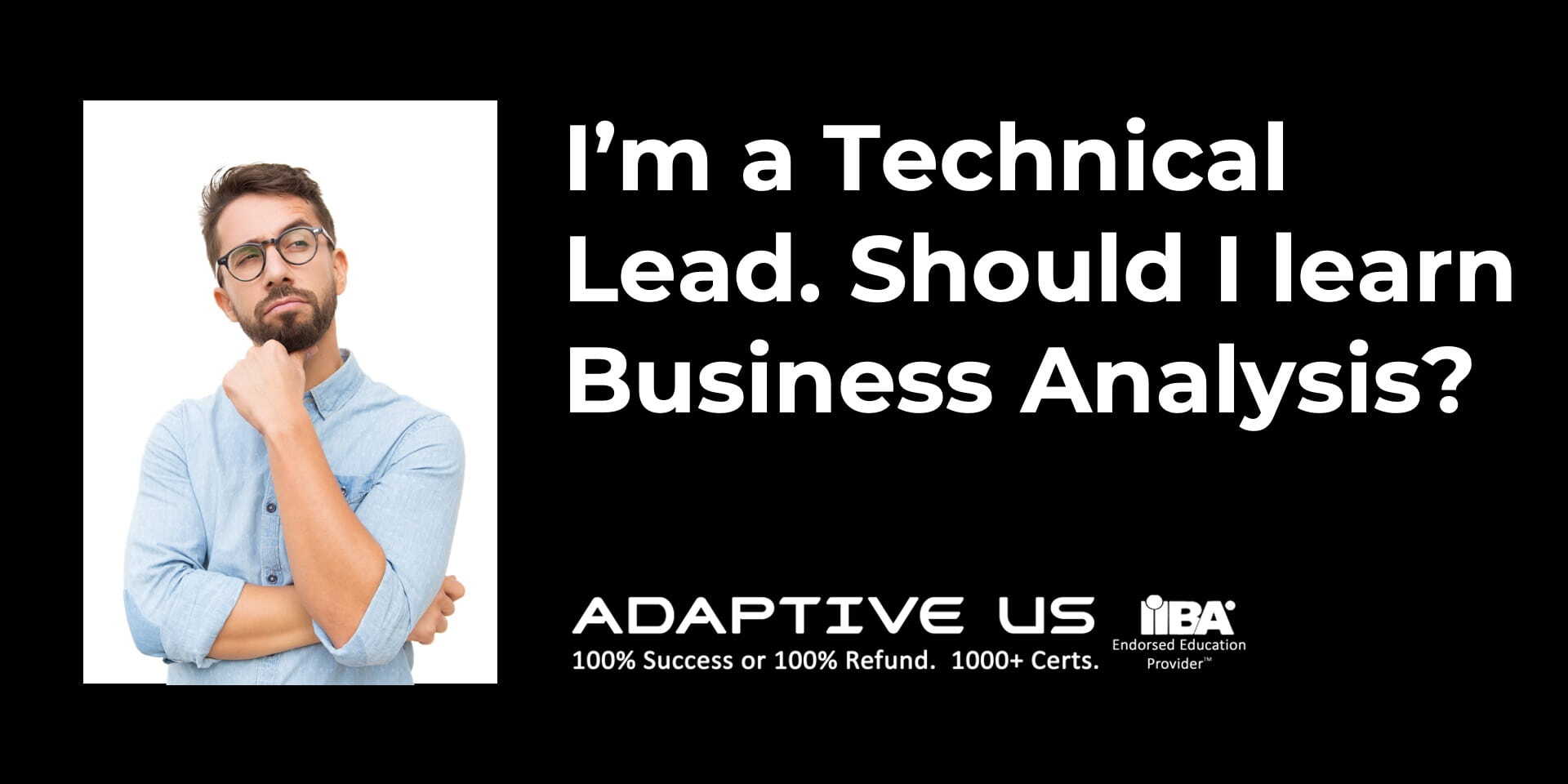 Following are few frequent questions that we hear from many technology management professionals.
Are technology skills and business analysis skills complementary or contradictory?
Why should I learn about business analysis when I am pursuing my career in the technology space?
Will business analysis knowledge add value to a technology manager with 10+ years of experience?
Our emphatic answer is Yes. The 5 key reasons are:
Solution architecture is strongly influenced by non-functional requirements.
Solution design is strongly influenced by functional requirements.
Clients are expecting one point of contact to resolve their problems.
As one moves up in the career, one is expected to be more versatile. It is expected that one will have complete knowledge about a full project life-cycle than just being confined to one phase of the project life-cycle.
With changing market scenario it's always better to upskill and not get confined to a particular skill or role.
The good part is, having the technology management experience will definitely be a big advantage to have a well-rounded career profile with business analysis skills added to it. Here is a diagram that shows how technology management and business analysis skills complement each other.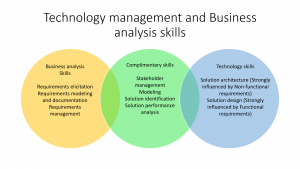 As one makes career progression in one's professional life, the need for having diversified and multiple skills to move up the corporate ladder. One with multiple skills and certifications become the obvious choice for the leadership role. Having business analysis skills will provide technology management professionals skills to rise up the corporate ladder and provide better value to the customers.
No Comments Yet
Let us know what you think