Best Practices and Techniques for a Digital Business Analyst
by Fathima Suhair on Jul 9, 2020 12:00:00 AM
According to a statement by Daniel Kreiss, Associate Professor, at the University of North Carolina School of Media and Journalism, in Forbes, "We refer to digitalization as the way in which many domains of social life are restructured around digital communication and media infrastructures."
Digitalization has revolutionized the way we live today. Digital companies like Paytm, Uber, Zoom Car, Airbnb, Netflix, BigBasket, Amazon, Swiggy, etc. have changed the way we pay, ride, rent, travel, stay, entertain, purchase and dine. These companies have succeeded in converging business domains, customer experience, and technology. These digital businesses were made possible by the advancements in technology along with an emphasis on superior customer experience. They revamped the traditional way of working and re-imagined their entire business model. Any digital business which has disrupted the traditional way of working, do so by using a set of technologies like Artificial intelligence, Machine Learning, Mobile, Robotic Process Automation (RPA), Analytics and Big Data, Internet of Things (IoT), BlockChain, Augmented reality, etc.
In the past, business analysts considered technology just an enabler for business processes. However, that's not the case anymore. Today, technology is the driver of business processes. In this changed context, business analysts cannot afford to stay aloof from technology. They are instead, expected to understand technology better. Working in a digital environment calls for using data and digital information technology systems in addition to having a customer-centric focus.
Previously established business analysis approaches, tools and techniques will still be relevant and necessary; however, they may not be adequate in the digital world. So, what should business analysts do to adapt themselves in these times of change?
Business analysts should adopt certain best practices to stay relevant. The best practices according to the Digital Business Analyst White Paper published by IIBA are as follows: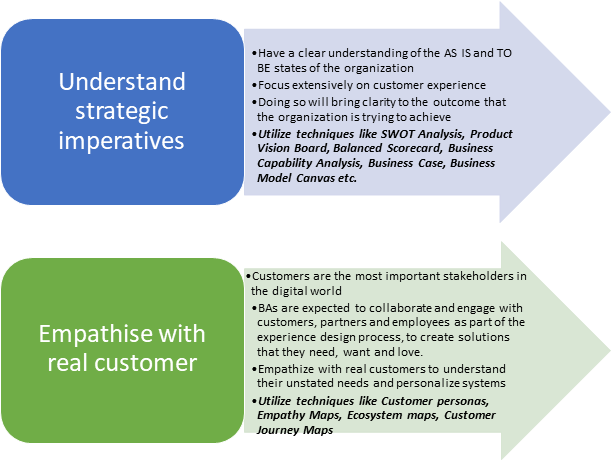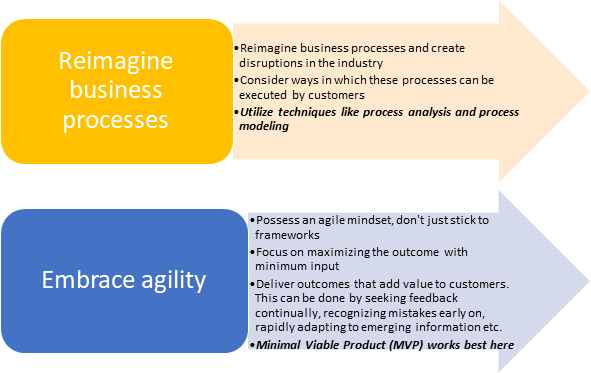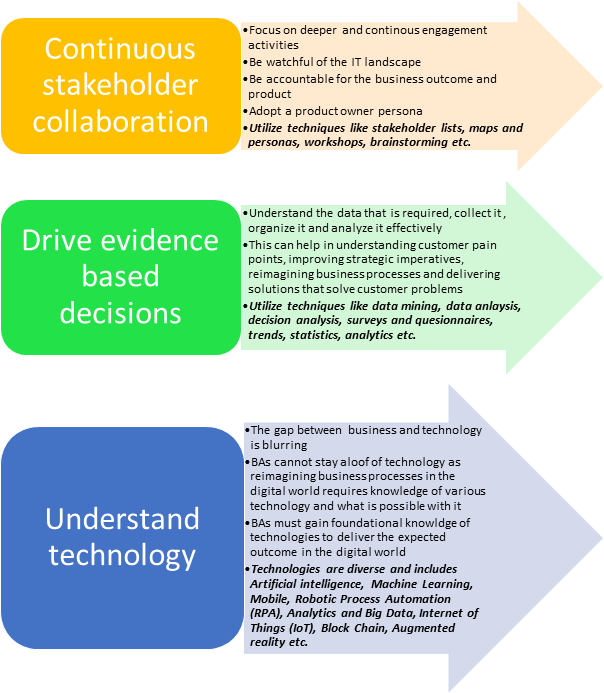 The concept of the Digital Business Analyst has been gaining impetus as more and more organizations venture into the digital space. This trend is certainly going to continue and to be a successful Business Analyst in the digital world, one needs to master these best practices. These competencies will not only allow the digital BA to drive more value to the organization but will also elevate their skills and stay relevant in the digital world!
No Comments Yet
Let us know what you think