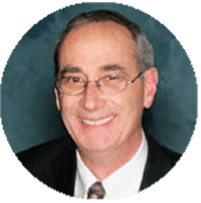 Peter Johnson, CBAP
Part of BABoK v2 and V3 Author Team
Part of BABoK v2 and V3 Exam Committee
Founder of IIBA New Jersey Chapter
30+ years of working experience as a Business Analyst
Peter Johnson is a Certified Business Analysis Professional with over 34 years of experience spanning across geographies and verticals.
He has worked in varied roles covering Business Analysis, BPM and BPI and Director of IT systems as well as product marketing. He has mentored and trained many professionals in shaping their career.
Significant Business Analysis Responsibilities:
• VP Founding member IIBA New Jersey Chapter
• Team lead for the Practitioner's Review of BABOK v3 draft.
• Actively involved in the exam questions review committee for new 'Level 3' certification program.
• A versatile trainer and speaker at conferences such as BA World, BA South Africa, and BBC.
• Exposed to a broad array of business challenges and cultures through consulting, training and speaking engagements in North America, Europe, India, South Africa, Singapore, Hong Kong and Jamaica.
• Dedicated to learning and mentoring with regard to emerging technologies, management styles, collaboration techniques, customer experience design principles, capability maturity, complex problem resolution, business modeling, and organizational change.
Conference Speaker
• "BA to CA—Pushing the Boundaries from Business Analysis to Change Architecture"
• "Dynamic Business Case" presented at Business Analysis Symposium for Southern Africa (BASSA) in Cape Town
• Business Analysis World in Washington DC, New York, and Boston
• Agile Transformation Summit in Miami
• Building Business Capability in Las Vegas
• Rutgers University Professional Science Masters Program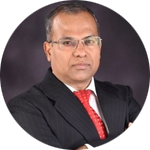 LN Mishra, CBAP, CPRE, CSM, PMP, IIM Ahmadabad
Part of BABoK V3 Exam Committee
24+ years of working experience as a Business Analyst
Author of 20+ BA Books, IIBA Webinar Speaker
Mentor to 400+ IIBA worldwide
LN Mishra (LN) has 24+ years of professional experience in business analysis, agile and IT GRC in consulting, guiding and mentoring 100+ global clients and 3000+ BAs.
LN has authored 12 books on business analysis, requirements engineering, CBAP, and CPRE.
LN is an avid blogger and writes regularly on Business analysis, Project management, and process
Improvement topics from his practical experiences. LN is a great process improver and innovator and it is a pleasure for the readers to read his short practical blogs.
LN has been a regular host and speaker at various Business analysis and IIBA webinars.
Speaker at various industry bodies and conferences such as PMPC (Project Manager Practitioner Conference) 2014, BA Convention 2013 along with much more industry meets.
LN was involved in multiple large system deployments such as large utility privatization project with PWC, compliance system for Oman government, multiple large ERP implementation projects and color data management system for AkzoNobel. LN holds a management degree from IIM Ahmadabad and Engineering degree in Electronics.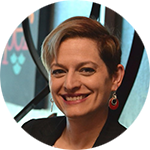 Lora McCoy, CBAP
Regional Director, IIBA Central Americas Chapter
22+ years of working experience as a Business Analyst
Lora McCoy is a Certified Business Analysis Professional with over 22 years of experience performing Business Analysis skill set activities as well as Quality Assurance, Project Management and more. This experience spans varying company sizes in multiple industries including Banking and Finance, Service Management, Education, Retail and Oil and Gas. Her passion for helping others is evident in her passion for the profession of Business Analysis. She is dedicated to both the profession and those who perform the skill set for the profession.
She currently serves as the President for the Oklahoma City Chapter of the IIBA where she applies that passion to the local membership in the form of mentoring and knowledge sharing.
Lora is an active speaker at various industry meets and conferences like BA World Conference 2016, BA World Conference 2015, BA World Conference 2014, Tulsa Tech Fest 2014, Women in IT etc.
Member of IIBA and is an active speaker at IIBA Pittsburgh Chapter, IIBA DC Chapter.
Experienced process analyst who has completed analysis, architecture, development, simulation, modeling, control system, and business process re-engineering projects at over 80 facilities worldwide
Robert P. Churchill has combined mechanical and software engineering skills to build and use continuous and discrete-event computer simulation systems for nearly 30 years. He served in a vendor or consultant role in every life cycle phase in the fields of pulp and paper, nuclear power, document imaging, insurance, metals, HVAC, inspections, medical practices, security, evacuation, emergency response, logistics, and maintenance and reliability. He's been a developer, architect, field engineer, data collector, IV&V agent, manager, and analyst on the desktop, networked, and high-performance computing (HPC) platforms. He has built real-time, interactive, and fire-and-forget systems for analysis, design, process improvement, industrial control, operations research, and operator training.
Business Analysis Manager | Trainer / Instructor | B.S. Chemical Engineering – Massachusetts Institute of Technology.
26+ years of strong industry experience as a Business Analyst, Trainer, Mentor and Senior Leader.
Tom is an established IT Leader with over twenty years of progressive experience in information technology, a passion for business analysis, and a focus on requirements elicitation and documentation.

He boasts a strong technical background, combined with experience in technical writing, technical research, management, and teaching.

He has developed and delivered business analysis training courses.

He has facilitated and supported many professionals in achieving BA professional certifications.
Tom is passionate about being a business analyst and contributing to the community of BAs.
His goal in his own words "I enjoy helping BAs do their job better"
Primary Skills: Business Analysis, Business Requirements, Requirements Management, Requirements Analysis, Requirements Elicitation, SDLC, Training, Healthcare Information Technology, HIPAA, Leadership, Management