Who is a Data analyst?
Data analysts analyze business data to identify process performance problems, new products to introduce, new markets to expand and many other important business decisions.
Data Analysts interact with users and business leaders to understand how data-driven changes take effect, to process how data can be used to improve products, services, software, and hardware. They also articulate those ideas but also keep in mind technological feasibility and financial and functional efficiency. Depending on the role, and company interests, you might work with data sets to improve products, hardware, tools, software, services, or process.
Data Analyst Role
Data analyst is a role where one can contribute to an organization's strategy, its offerings, its revenue, and its margin. It offers a great opportunity to interact with many stakeholders. Data analysts work as a bridge between business stakeholders and data scientists. A Data Analyst is an important part of any project team. Acting as the key interface between various stakeholders and making change happen based on insights derived from data.
Some of the core responsibilities of a data analyst, irrespective of their industry are:
Define Business Problem or Opportunity

Identify and Understand the Stakeholders information needs

Formulate Research Questions

Plan Business Data Analytics Approach

Select Techniques for Identifying the Research Questions

Plan Data Collection

Determine the Data Sets

Collect Data

Validate Data

Select Techniques for Sourcing Data

Develop Data Analysis Plan

Prepare Data

Explore Data

Perform Data Analysis

Assess the Analytics and System Approach Taken

Select Techniques for Analyzing Data

Identify and Understand the Stakeholders

Plan Stakeholder Communication

Determine Communication Needs of Stakeholders

Derive Insights from Data

Document and Communicate Findings from Completed Analysis

Select Techniques for Interpreting and Reporting Results

Recommend Action

Develop Implementation Plan

Manage Change

Influence Business Decision-Making

Understand Organizational strategy

Define Talent strategy

Define Data strategy

Select Techniques for Guiding Company-Level Strategy for Business Analytics
Data Analyst Qualifications
When it comes to data analyst qualification, a bachelor's degree is desirable. Organizations may prefer candidates in business administration or related degrees for entry-level positions, but it is not really mandatory. A bachelor's degree in business administration includes knowledge in communication, accounting, business, law, and other specialized streams. Often employers also prefer candidates with a master's degree in mathematics or statistics.
The most popular route into data analysis without a degree is to transfer from a role in a related field. Many successful data analysts have started their careers in any department of the organization like - business management, human resources, information technology, or related fields and gain work experience. Once they have gained enough professional experience, candidates can apply for entry-level positions as data analysts.
Along with a degree and experience, getting a Data Analyst certification carries a lot of weight with organizations and also helps the candidate to acquire the requisite knowledge and meet their professional goal. Certification can improve overall performance, remove uncertainty and widen market opportunities. A certified data analyst has a broader perspective of the data analysis techniques and approaches. It also shows commitment, as preparing for these certifications and clearing the exam is not an easy task. Organizations also recognize individuals for the hard work and commitment which the candidate has put into it.
Data Analyst Certifications
A huge advantage that any data analyst can give to his/her career is to get certified. Data analyst certification can help data analysts stand out in the field and provide proof of competence. Market research has shown that certified data analysts earn much higher salaries than those who are not certified. Besides higher salary, the other benefits of doing a data analysis certification are:
Certification help improve overall performance.

They remove uncertainty and widen market opportunities.

A certified data analyst has a broader perspective of the data analysis techniques and approaches and demonstrates better capabilities in principle and practice.

Employers show increased confidence when hiring a certified data analyst as it also shows commitment, as preparing for these certifications and clearing the exam is not an easy task.



There are multiple data analysis certifications. Their acceptability, qualification criteria, and fees vary widely. Some of the points which you need to consider before choosing which data analyst certification is correct for you are:
How much experience do you have as a data analyst?

What is your employment status?

The popularity and recognition of a certification



CBDA from IIBA
IIBA recently launched a Certification in Business Data Analytics. This is a level 2 certification intended for those with 2-3 years of experience and those who are experienced with core BA skills. Earning this certification informs employers of your passion for and competencies in performing business analysis on analytics initiatives. The certification helps identify skilled business data analytics professionals to organizations seeking these in-demand skills.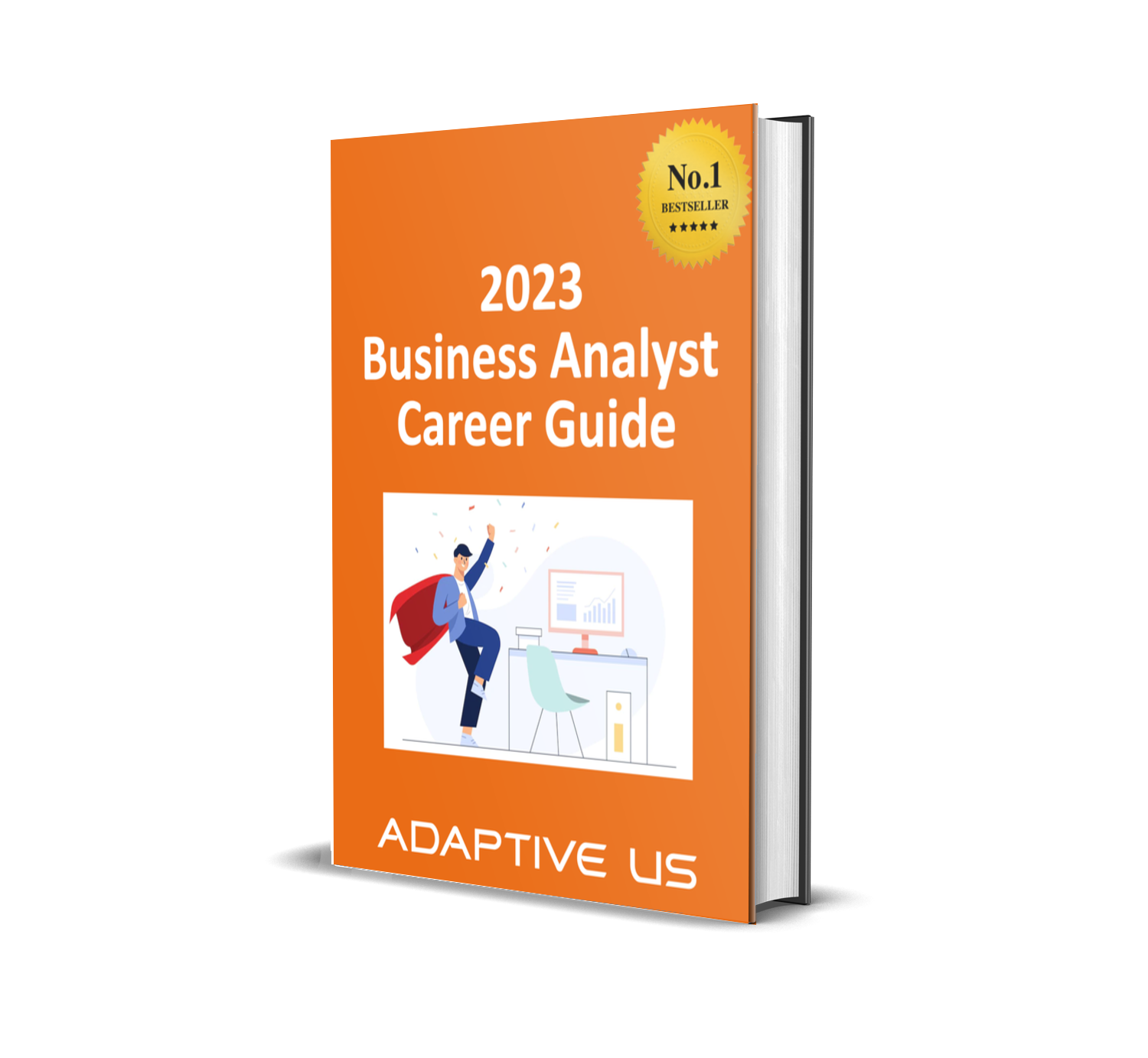 Data Analyst Training
Data Analyst Boot camps
Data analyst boot camps are designed to teach new skills and improve the current skill set, unlike certifications, which are there to prove the skills you already have. Boot camps can be full-fledged, instructor-led courses that run for weeks or months at a time or traditional workshops held over the course of a few days. You can find a boot camp to suit your needs irrespective of your preferred learning style.
Bootcamp courses are offered both in-person and online. Organizations bring boot camps to the company to run a four-day workshop. Many boot camps are free but depending on the program some might require a subscription fee or a one-time fee. The one-time fee ranges from $2000 to $5000. Bootcamps are designed to give hands-on experience and help you build your resume and portfolio — some even offer career guidance and mentorship.
Become a proficient Business Data Analyst and Stay Ahead of the Curve with Adaptive's Data Analytics Bootcamp.
Master's programs
There are plenty of programs designed to provide a formal data analyst education. If you have a business degree or a computer science degree, you might want to look at a master's in data analysis.
Data analysis learning can be expedited by undergoing a formal training. Many colleges, universities, professional training institutes provide structured training on data analysis.
Data Analyst Salary
Data analyst salary is determined by various factors such as location, qualification, experience level, and job specialization. For example, data analysts' average salary in the Asian region is not as high as the average salary in North America. Analysts in the UK who specialize in data processing may receive better compensation. Compensation also depends on the company you are working for. Many prominent analytics companies specializing in Financial Analytics profiles usually tend to pay higher entry-level salaries. Even though many consulting and services firms might pay you a lower basic compensation, they make it up by offering a lucrative bonus at the end of the year.
Worldwide average salary ranges for data analysts based on experience:
Entry Level: $40,000 to $70,000

Mid-Career: $55,000 to $95,000

Experienced: $70,000 - $150,000