How To Get Business Analyst Internship in 2023 | Free BA eBook

6 min read
May 6, 2021 12:00:00 AM
Internships are an intrinsic part of the college experience for all students. Internships give students and freshers a preview of how their work-life will look like. It also helps to build their professional aptitude and becomes a conduit to better opportunities.
Internships help the person decide, before making further commitments, whether the chosen career path is worth pursuing and if they are suited for it. It's like a test drive, as it lets you know the profession is a good fit for you.
Being an intern lets you gain first-hand exposure to working in the real world with an unknown set of people but in a stable and controlled environment. With an internship, you can showcase your talent, commitment, and value to a prospective organization. A significant advantage of internships is that it teaches budding professionals about the specific industry and role they might be interested in.
This blog will discuss one of the most demanded internships in the business world, Business Analyst. For those who want to choose business analysis as a career choice, it can be a great plus.
As a business analyst intern, you will get insight into business knowledge and how research is conducted to improve its various functions. A business analyst intern will learn how to launch initiatives and draft reports & statements on the costs and benefits of process reformation. Daily tasks would likely include report writing, analyzing data, and resolution of systems issues.
Below are some tips and information that an internship like this entails.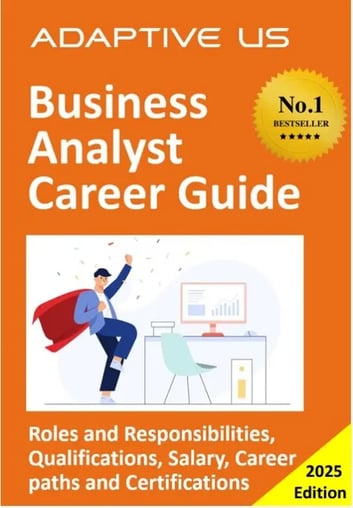 Where can you apply for an Internship as a Business Analyst?
Lots of companies, big and small, are offering Internship opportunities these days. Such opportunities can be found over various channels like Company Websites, Internship Sites, LinkedIn, Campus Placement Cells, etc.
Company Websites
Keep a lookout for opportunities on the websites of the companies you would like to intern in. Many big organizations post Internship positions in the employment section on their website. They put up the details about the position, whether it is full-time or part-time, the requirements, and the job description. Most give the option of signing up with them for receiving alerts that are relevant to you.
Internship Sites
Several sites like Scholars, LetsIntern, SmartRecruiters, Glassdoor, etc., act as a bridge connecting students/ freshers with Internship opportunities offered by various companies. You can create your profile on these sites, which will make it easier for these organizations to reach you.
Campus Placement Cells
Many colleges have placement cells that help students get opportunities to various organizations. These cells have direct contact with the HR in multiple companies and assist in student placement/internship. Get yourself registered with your in-campus placement cell.
LinkedIn
As the name suggests, professionals are linked in on LinkedIn. It is a great place to look for Internship opportunities. You can reach out to the recruiters directly and, in the process, create a good network. If you have an attractive professional portfolio, i.e., your profile has all the relevant information regarding your educational qualifications, resume, past internships, voluntary work (if any), etc., hiring managers can look at your profile decide if you fit their needs.
As compared to other internship opportunities, a BA internship offers a higher compensation. This is in accordance with the Bureau of Labor Statistics. On average, a business analyst intern earns about $24 an hour, which translates to around $50k per year.
BA interns get employed by a wide range of companies. The finance and technology industries employ the maximum number of BA interns. The healthcare industry, though, is the one that pays the most. In comparison, the manufacturing and technology companies pay at the lower end of the spectrum.
Business Analysis Internship Interview Process
While business analysts can be from any educational background, surveys show that most organizations prefer someone with a degree in business administration, finance, management information system, or economics.
Your resume should clearly mention your education, your work experience, and relevant skills. Being a student or a fresher, it's acceptable that you don't have any real-life work experience. Highlight projects that you have done, demonstrating your knowledge of business processes, and showcases your analysis skills. What organizations are looking for, is whether you possess an interest in the subject.
The interview process is different across different organizations, and they also differ from one industry to another. However, most of them have a face-to-face or virtual interview, judging your knowledge, skills, etc. Some organizations might conduct a skills test. The test and interview assess your interpersonal, decision-making, and problem-solving skills.
Besides the soft skills, it helps a great deal if you have technical skills like Python, SQL, and Tableau. Highlighting your expertise in reporting and presentation tools like Microsoft Excel, PowerPoint, and Google Sheets will also earn you good brownie points.
What are the skills you need to learn during your Business Analysis Internship?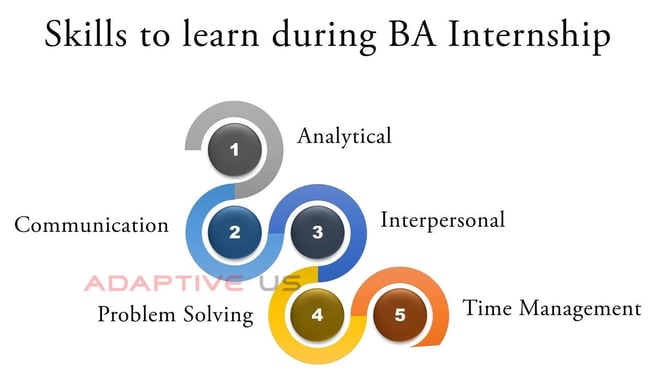 Analytical Skills
For a Business Analyst, an important part of their job is analyzing the data, user input surveys, documents, etc. This analysis helps in determining what steps need to be taken to solve a business problem. Good analytical skills are helpful for business analysts in performing their job effectively. As an intern, it is imperative that you understand and hone your analytical skills.
Communication Skills
An essential skill that a business analyst intern must hone and demonstrate is the art of 'communication' since BAs need to interact with internal and external stakeholders on a regular basis.
A business analyst should be able to communicate clearly and effectively, both in verbal and written communication. They must be able to make themselves understood and put across their points and questions clearly and explicitly. The project's success may depend on the business analyst's ability to communicate details like change requests, project requirements, testing results, etc.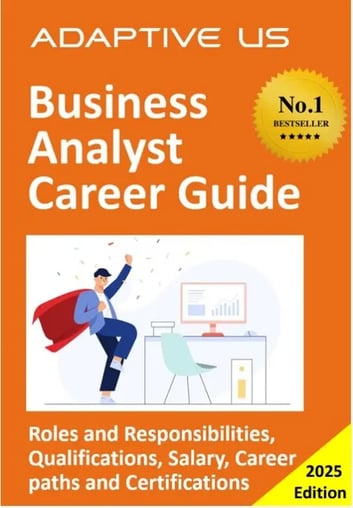 Interpersonal Skills
Business analysts work with a wide range of people, and arguably the most critical skills they should possess are interpersonal skills. BAs regularly have to facilitate meetings, resolve conflicts, give presentations, participate in requirements elicitation, negotiate, etc. Strong interpersonal skills are essential in performing the task of a business analyst successfully.
Problem Solving
Every project in an organization is essentially a solution to an existing problem. A business analyst's job is to analyze the problem and make the entire team understand it clearly. They also need to outline the project parameters and establish potential solutions. Many times, a business analyst has to deal with unexpected and random changes. So, finding a quick resolution to problems and moving towards the successful completion of the project is an essential part of the BA's role.
Time Management
Time is money. We all have heard this adage several times. Business Analysts, just like professionals in other streams, work on tight deadlines. Managing their time effectively is a key skill required for the success of a project. Efficient time management skill is critical to fulfilling day-to-day responsibilities on a project.
As an intern, you should observe and practice these skills. They will be instrumental in shaping your career as a Business Analyst. The best way to do this is by following the lead business analyst under whom you are working. Take notes, read up and assimilate the learning in your daily work.
If you are keen on the BA career, a significant step in this direction would be to get trained and certified. BA training & certification can prove to be a launching pad when you start your BA career. For freshers, getting an accreditation like ECBA from IIBA will help ease your career path as a Business Analyst. ECBA is aimed at people stepping into the business analysis field. Remember, since you have no business analysis experience, getting trained under a mentor will do you a world of good. A good mentor can not only help you in clearing your certification exam but will also be able to help you in becoming an in-demand business analyst.
If you have an analytical brain and are keen on finding better ways to do things, the Business Analyst role is the right career choice for you. But before you take the leap, an internship is a great way to try out the BA role and see if you are the right fit for it. An internship will also give you the much-needed exposure and experience required to embark upon the bright career path of business analysis.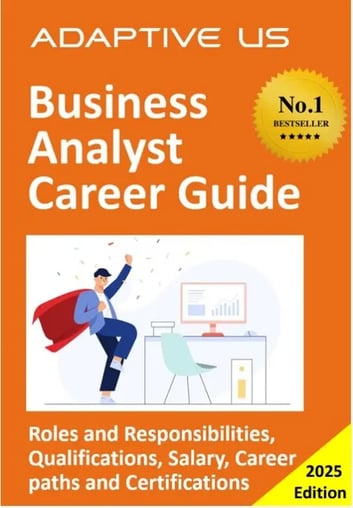 No Comments Yet
Let us know what you think