Behavioral Skills for Business Analysts | Free eBook
by Ann P on Apr 8, 2022 12:00:00 AM
Business analysts are change enablers. As change enablers, behavioral skills play an equally important role compared to process or technology skills. The behavioral competencies of business analysts can be grouped into five categories.
Analytical thinking and Problem-solving.
Behavioral characteristics
Business knowledge
Communication skills and
Interaction skills.
Analytical Thinking and Problem-solving.
Analytical Thinking and Problem-Solving skills are essential to analyze problems and opportunities effectively, identify changes that deliver maximum value, and associate with stakeholders to understand the impact of those changes. Business analysts use this skill to effectively assimilate relevant information and choose the appropriate methods to learn and analyze data.
Analytical thinking and problem-solving core competencies
Business analysts encourage stakeholders to think creatively in order to come up with new ideas, approaches, alternatives to problems, etc. They promote creative thinking by identifying and proposing alternatives, asking questions, and challenging assumptions.
When a set of alternatives are available, Business analysts should assist the stakeholders in deciding by choosing the most appropriate solution, analyzing relevant information, comparing and contrasting with other options available, etc.
Business analysts may have to work in new domains where they do not have prior experience. During this situation, they must be open to quickly learning new and different types of information and modifying their existing knowledge to adapt to a rapidly changing and evolving environment. Learning techniques can be visual, auditory, or kinesthetic (learning by doing).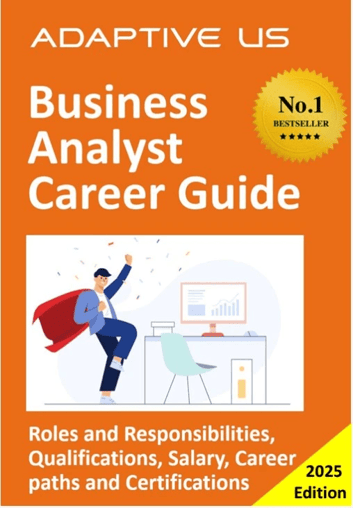 Problems are defined and solved so that stakeholders understand the root cause of a problem and its solutions. Objectives that will be achieved in solving a problem are stated clearly, and alternative solutions are developed. The best possible solution is then chosen.
Understanding the enterprise from a holistic view by learning how people, processes, and technology interact.
During the entire BA phase, Business analysts will come across scores of information that must be sieved through to find the link connecting them all and thereby fit them into a larger context.
Graphical representations help to communicate complex concepts and models to stakeholders and thereby help them understand and engage in the concepts that are being presented.
Behavioral characteristics help business analysts to gain the trust and respect of stakeholders.
The behavioral characteristics core competencies are:
Ethics is a system of moral principles like fairness, consideration for others, resolution of ethical dilemmas, honesty in thoughts and actions, etc. Ethical behavior includes understanding the impact of a solution on various stakeholder groups and working towards ensuring fair and transparent treatment of all of them.
Includes effective planning of BA work to achieve targets and goals by completing tasks on time and meeting the expectations of stakeholders and colleagues.
Timely delivery of tasks, honesty, consistency, and confidence in conduct helps earn the trust of stakeholders. Once trust is built, stakeholders discuss sensitive issues with Business analysts and give importance to their ideas and recommendations.
Organization and time management
Business analysts handle multitudes of information that must be organized and stored efficiently based on importance to be reused when required. Prioritizing tasks and deadlines will help to manage time effectively.
It is the Business analyst's ability to adjust techniques, styles, methods, and approaches to suit the rapidly changing environment's needs and deal with a variety of stakeholders.
Business Knowledge
Business knowledge is required for business analysts to perform effectively within their business, industry, organization, solution, and methodology. The business knowledge core competencies are:
Organizations mostly share similar practices in the fields of finance, sales, marketing, HR, legal requirements, etc. Therefore, business acumen is the ability to understand business needs using experience and knowledge obtained from other situations.
It is an understanding of the current practices and activities within the industry and similar processes across industries. It is also an understanding of the positioning of a company within an industry and its impact and dependencies.
It provides an understanding of the management structure like the people who occupy key positions, relationships between business units, formal and informal communication channels, etc. The business architecture provides an understanding of how the enterprise generates profits and accomplishes its goals.
Experience in dealing with commercially available solutions or suppliers can help Business analysts to evaluate possible alternatives and improve an existing solution.
Methodologies determine how a change is approached and managed. Therefore, awareness of various methodologies helps Business analysts quickly adapt and perform in changing environments.
Communication Skills
Communication can be accomplished through verbal, non-verbal, physical, and written methods. It becomes effective when the speaker and listener have the same level of understanding. A shared glossary with well-defined terms can help to avoid misunderstandings. An awareness of what the receiver knows, his background, expectations, etc., will help plan communication styles and techniques effectively. Effective communication benefits all stakeholders. The communication skills core competencies include:
Speaker uses spoken words to convey BA information, ideas, concepts, facts, and opinions to the receiver.
Non-verbal forms of communication like body movement, facial expressions, gestures, posture, eye contact, etc., help strengthen the communication as these cues are indicators of the feelings and intent of the communicator.
Business analysts use written forms of communication like text, symbols, models (formal or informal), and sketches to convey ideas, concepts, facts, and opinions to the stakeholders. It helps convey a great deal of information provided the communicator has a good command of the language.
Active listening involves giving the speaker complete attention and interpreting and responding appropriately to what he is trying to communicate. It includes summarizing and repeating what was stated to ensure commonality in understanding.
Interaction skills
Interaction skills are represented by the Business analyst's ability to relate, cooperate and communicate with different kinds of people. The interaction skills core competencies include:
Facilitation is the skill of moderating discussions and interactions within a group and enabling stakeholders to participate actively, make decisions, solve problems, exchange ideas, etc. Being neutral and encouraging participation is necessary for effective facilitation.
Leadership and influencing
These skills involve motivating people to work together, inspiring them to transform vision into reality, reducing resistance to changes, building consensus, etc.
A business analyst needs to understand how a team is formed and how it functions in order to work productively with team members. Resolving team conflicts is essential to developing and implementing solutions effectively.
Negotiation and conflict resolution
These skills involve mediating discussions between stakeholders and team members to resolve differences of opinions arising from different points of view and help them arrive at a common consensus.
Through teaching, Business Analysts utilize different methods to communicate information, concepts, ideas, and issues to stakeholders and ensure that they understand them.
No Comments Yet
Let us know what you think