What does it take to be a successful BA? Adaptive US
by LN Mishra, CBAP, CBDA, AAC & CCA on May 21, 2018 12:00:00 AM
Recently I wrote an article "What does it take to succeed in CBAP?". There was a very valuable suggestion by an avid reader to write about "What does it take to succeed as a BA?" Here are my thoughts on "How to be a successful business analyst.
BA's role has been ridiculed a lot. I heard a comment from a seasoned BA as when nobody is responsible for something in the project, then it's BAs responsibility. Often, many say the BA role is just about documentation.
BAs are unlikely to have the authority that Project managers have. Now how do BAs thrive in such a situation? What strategy should we adopt to make ourselves valuable for the organization?
For this, we need to think beyond our role from the project. The real value comes when we can understand and requirements from organizational perspective over a longer time horizon.
Projects are for a very short duration in the organization's life. Requirements exist for a much longer period than those of projects. We as BAs have the benefit of working on requirements for multiple projects. So our value to the organization exists for a much longer period than individual projects. We also have the opportunity to work with a larger number of stakeholders over the years of our association with the organization.
Here is the 5 point strategy I propose to make ourselves invaluable to our organizations:
Deep understanding of the domain that our organization operates.
Track the changes happening in our domain.
We should understand policies, processes, guidelines applicable to the organization.
Understand and manage stakeholders in the organization.
Track changes in technology and explores how these technologies can be used to improve organizational performance.
All these strategies will work only if we are adequately competent in 3 key skill areas: Behavioral, Process and Tools. This is in the order.
I have mentioned 5 key skills in each of the skill groups to be successful as a BA.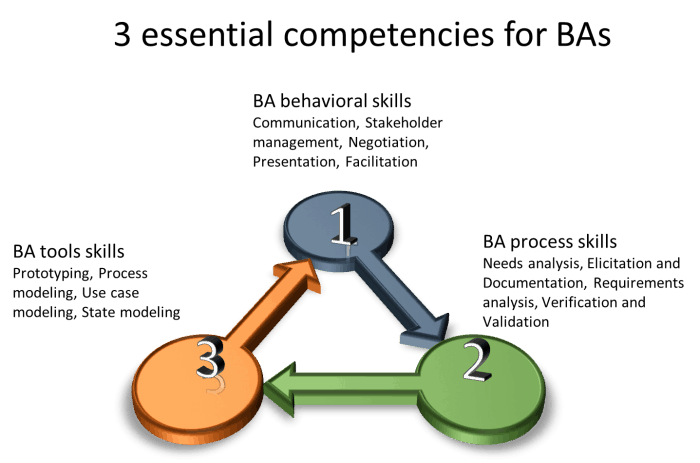 BA behavioral skills
Communication
Stakeholder management
Negotiation
Presentation
Facilitation
BA process skills
Business Needs analysis
Elicitation and Documentation,
Requirements analysis,
Requirements verification
Requirements Validation
BA tools skills
Prototyping tools,
Process modeling tools,
Use case modeling tools,
State modeling tools,
Requirements lifecycle management tools.
Other blogs that you may find interesting
How to be a BA without experience
About me
I am a practicing business analyst, trainer, author, and blogger.
I have helped more than 400 business analysts to achieve their dream careers by getting them certified in international BA certifications.
I have authored 10+ books on business analysis and 200+ blogs.
I am a certified business analyst from IIBA® Canada and IREB® Germany.
Key facts about Adaptive US:
World's #1 ECBA training organization
World's largest BA publisher and assessments provider
Premier Partner to IIBA, Canada and IREB, Germany
300+ ECBA certified professionals, 1000+ IIBA® certified
300+ BA workshops – 5000+ BAs trained
Watch a short video on SuXeed Demo
No Comments Yet
Let us know what you think