How to get into IT without an IT background in 2023
by LN Mishra, CBAP, CBDA, AAC & CCA on Apr 21, 2022 12:00:00 AM
A schoolteacher becomes a software business analyst.
A travel booking agent becomes a software BA leader.
A banker became a banking software business analyst.
Read real-life Career Transformation stories here.
The IT industry, especially software, is fascinating as it is one of the fastest-growing sectors in the economy. Software contributes a significant percentage of any country's total output. Salary packages in IT are high, and the work culture is better than in many other sectors.
Many professionals in the non-tech world consider getting into the software world a near impossibility. They consider not having software experience or a software degree a major deterrent to getting into the software field. This is an incorrect assumption.
If you have a passion for software but lack the degrees or experience, don't worry. There are still plenty of software career opportunities for you. The software industry requires professionals with a diverse set of skills and offers multiple roles that professionals can fulfill without having any software background.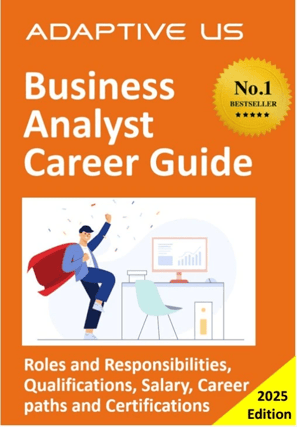 Non/Semi-technical roles at software organizations
Even if you are not techy, software organizations are open to recruiting professionals with strengths and expertise in other areas, such as subject matter, process analysis, and management reporting.
It's important to learn and understand foundational software concepts, but you can develop much of this knowledge on the job. Remember, learnability is much more important than experience.
Many positions in high demand at software organizations are great entry points for professionals without a software programming background.
Domain Subject Matter Expert.

Software organizations need professionals with deep domain expertise to develop solutions for specific domains or projects. So if you are a professional with 10+ years of experience in a specific domain, such as banking, logistics, manufacturing, retail, or any other domain, software organizations would like to hire you.

Technical Writer.

Software projects need a multitude of documentation, from user manuals to executive summaries. Professionals with strong writing skills can go for these jobs even if they're not familiar with computer programming. In fact, not having a software background enables writers to communicate more effectively with non-software users who will be relying on their documentation. After a couple of years, many technical writers gain subject matter expertise to transition into other roles, many being promoted to business analysts.

IT Trainers.

Software organizations need professionals who are good educators. For example, any software product company needs trainers to teach its employees and users how to use their products. Instead of explaining the software aspects of the software, these trainers need to master the product features to guide users through their tasks.

Process Analyst.

Almost all the industry sectors, including IT companies, have process analysts. Process analysts understand process performance issues and try to improve them. Process analyst roles do not require any programming skills.

Product Support Analyst.

Large software product companies need to support their buyers and users with product features and usage. Here again, professionals without programming knowledge can fit in quite effectively. However, one needs to develop product knowledge and have a keen sense of empathy to support the users.

Tester.




Many software organizations need testers to validate the product functionalities. Only computer usage skills are required for a testing role, not software programming knowledge.

A business analyst's role is a liaison between the end-users and product developers. Here again, no programming skills are needed. However, some domain knowledge is always helpful in a business analyst role.
How to get your feet in the door
You can improve your chances of being selected for semi-technical roles by showcasing your skills that are valuable for software organizations. Fast learners are attractive candidates for most positions, and industry-specific knowledge is also in great demand. For example, software projects that support business intelligence projects for clients need professionals with marketing, analytical, and management skills.
You can also pursue certifications or learn some skills on your own to make yourself more competitive. Non-software certifications, such as business analyst training, are helpful for a broad spectrum of careers. For those who want to work their way into a more specific software role, take a look at the list of the top-paying certification compiled by Adaptive US:
1.

ECBA from IIBA, Canada
2.

CBDA from IIBA, Canada
3. BCS Foundation BA from BCS, UK
4. CPRE-FL from IREB, Germany
Certifications showcase your seriousness about the profession and willingness to master new knowledge and skills. While an official certification makes a strong statement on your resume, you also benefit from educating yourself. This gives you a competitive edge even if you don't have a software degree or background.
Explore Skill Boot-camps
Intensive adult software training programs, also called boot camps, have become popular in recent years as the software skills gap has widened. Boot camps are rigorous and fast-paced, combining theory, hands-on applications, and support for interview preparation skills (e.g., resume-building, interviewing, etc.). Explore Business Analysis Boot Camp here.
Bottom line:
"Your dream software career is certainly within your reach even if you don't know programming."
We will be happy to answer any of your career transition-related queries. Please comment below.
No Comments Yet
Let us know what you think