IIBA membership in 2023 - Earn 2000% RoI
by LN Mishra, CBAP, CBDA, AAC & CCA on Jan 10, 2019 12:00:00 AM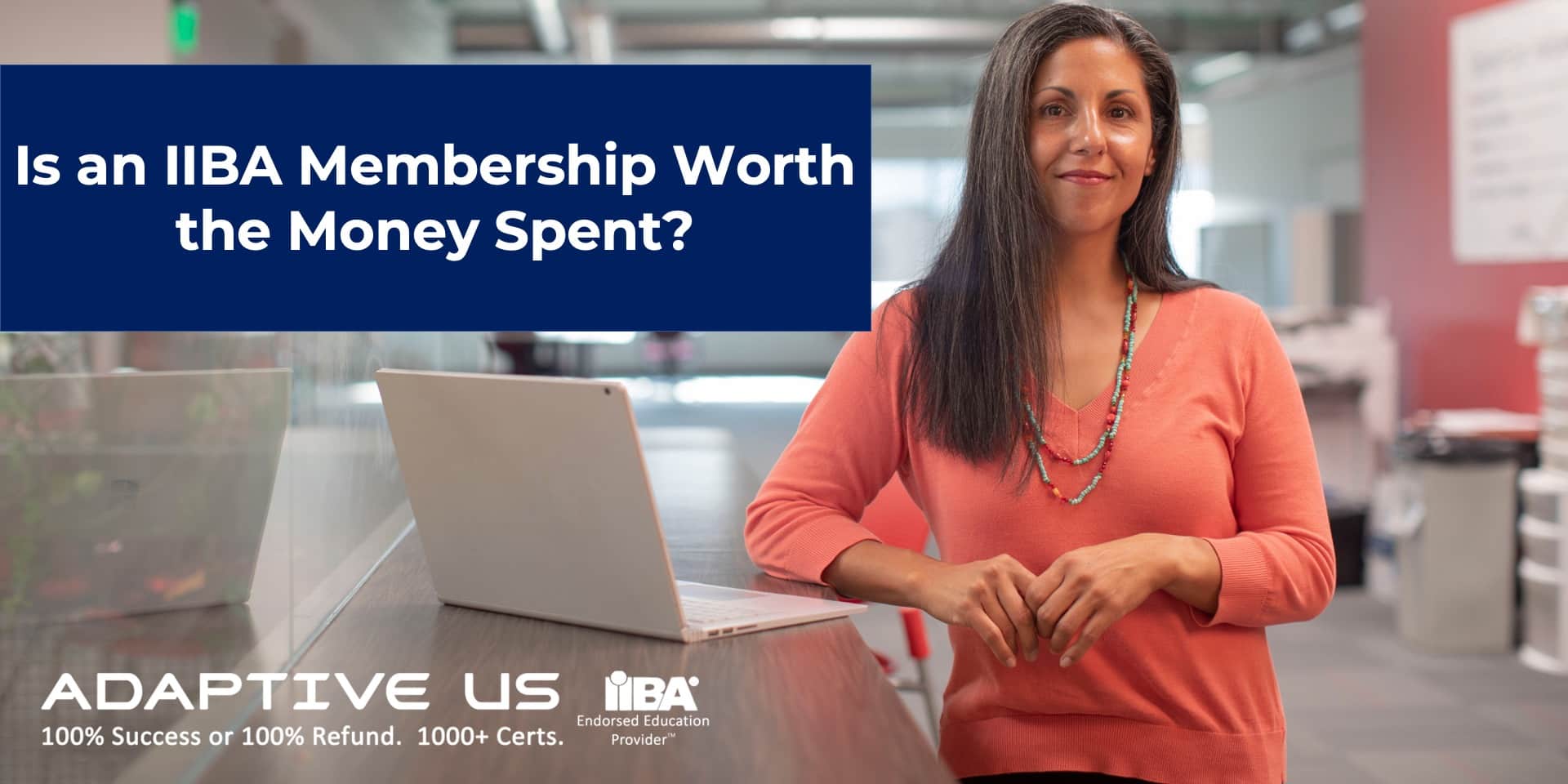 Everyone looks for an opportunity to earn a high RoI, so should we all BAs as well.
Do you realize that IIBA membership can provide 2000% RoI?
Is there any investment which will give us fabulous returns?
I have personally the opportunity to interact with 5000+ BAs in training, workshops, forums, and events.
I find hardly 10% of BAs are members of any professional body.
My sincere suggestion to them is to be a member of IIBA.
Let's calculate the RoI one gets by being a member of IIBA.
One invests between 55 to 139 USD to be a member of IIBA depending on one's country of residence.
This investment allows one to access 500+ books worth USD 20000. Maybe one would read 5 to 6 books in a year - That itself would be USD 500 worth of return.
Then one gets USD 125 discount on CCBA / CBAP examination fees.
That adds up to USD 625.
One gets free access to BABoK V3, an Agile extension of BA which adds up to another 100 USD to your benefits kitty.
That adds up to USD 725.
One also gets access to many past videos and learning materials on the IIBA website.
You also have the opportunity to interact with business analysts across the world, look for opportunities published on the IIBA website.
Finally having the pride of being part of an excellent community of close to 30000 practicing BAs across the world.
Seeking their help and helping fellow BAs grow.
That's truly invaluable.
Now, what are you waiting for? If you are not a member of IIBA, be a member today.
This costs less than a slice of a pizza per month but will be a great investment to make you a better BA.
Happy reading and have a wonderful day.
Provide your suggestions and comments.
---------------------------------------------------
About my organization, Adaptive US
Adaptive US Inc. provides CBAP, CCBA, ECBA, AAC online training, question banks, study guides, simulators, flashcards, audiobooks, digital learning packs across the globe.
Adaptive US Inc. is the only training organization to offer success guarantee and all-inclusive plans for its workshops.
No Comments Yet
Let us know what you think