Top tips to get BA jobs in Australia in 2023

6 min read
Aug 5, 2021 12:00:00 AM
Australia is one of the world's most dynamic countries. In recent years, the significant increase in demand for a skilled workforce has opened up work opportunities in the country for residents and immigrants alike.
As with most countries, you need to have 'Right to Work' evidence for working legally in Australia. This could be in the form of-
work visas or permanent resident status - in the case of Immigrants

an Australian or New Zealand passport, Certificate of Australian Citizenship, or an Australian birth certificate- in the case of people from the Australian Continent
A huge reason why Australia is a preferred work destination for many immigrants is the workplace and immigration laws followed in the country. Everyone working in Australia, irrespective of their citizenship status, has the same employment rights. This includes the minimum wage right, protection from unfair dismissal, and protection from any workplace discrimination.
For a business analyst, there is a strong job growth prospect in Australia. The Australian market has one of the highest BA demands. A study published by Onya magazine predicts that by 2023 the number of BA jobs in Australia will rise to 26,100.
Australia has one of the highest-paid BA job sectors alongside the United States, Canada, and the UK. In IIBA's 2020 salary survey, it is reported that the average BA salary in Australia is AUD 137,681. BAs working in top-paying industries earn up to 16% higher than the country average.
Besides having high demand and lucrative salary incentives, most Australian firms have 2-3 tiers of business analyst roles that allow for career growth opportunities.
Here are some basic requirements that are needed to become a BA professional-
Learn about the Business Analysis Process
Learn and familiarize yourself with the Business Analysis Process. One of the best ways to understand the business analysis process is from the Business Analysis Core Standard from IIBA.
Work on your Analytical skills
A Business Analyst must possess strong analytical skills as well as logical and critical thinking skills. This helps to elucidate business needs and to choose the best solution for solving business problems.
Know your way through Microsoft Excel, SQL, etc.
MS Excel helps create graphs and create bold reports related to a business muddle. SQL helps in accessing, retrieving, manipulating, and analyzing data. For solving and executing challenging data analysis and business problems, it is essential to have good knowledge of such tools.
Learn the Modeling and Diagramming tools
A Business Analyst must be skillful and proficient in technology. Business process modeling tools, state modeling tools, and use case modeling tools may come in handy. Typically, the requirements that a BA needs to work at are-
Managing requirements

Modeling requirements wherever feasible

Collaboration tools
Microsoft Visio is a popular tool; other tools like Lucid Chat, BizAgi, business process modeler, etc.
Creating reports and dashboards, forecast data, and making vital business decisions come as a part of being a business analyst, which is why knowing your way through useful tools is essential.
Learn about the domains of your interest
You must acquaint yourself with knowledge of the domain you are keen on pursuing. APQC.org will help you find an overview of domains. Understanding your domain makes it is easier to understand organizational needs. This will help you in becoming accepted and valued as a business analyst.
Work on your Communication & Negotiation skills
As a BA, interacting with clients and stakeholders is an integral part of the job. For this, it is of utmost importance to excel in your communication and negotiation skills. Your communication skills come in handy when you have to deal with clients and carry out documentation. Hence, both oral and written skills are essential.
Negotiation skills are critical as the main aim is to achieve profitable results while keeping the client happy.
Create an impressive resume
Your resume gives the employer a sneak peek at your knowledge and achievements. It creates the first impression. Being well-qualified for the job but selling yourself short will work against you. Your BA resume needs to be precise and well-structured, stating exactly what your qualifications and skills are. The better your resume is, the better the chances of being shortlisted for an interview and, thereby, getting selected. Make sure your resume is suitable for a business analyst job. Adding previous experiences and contributions to projects is always a big plus.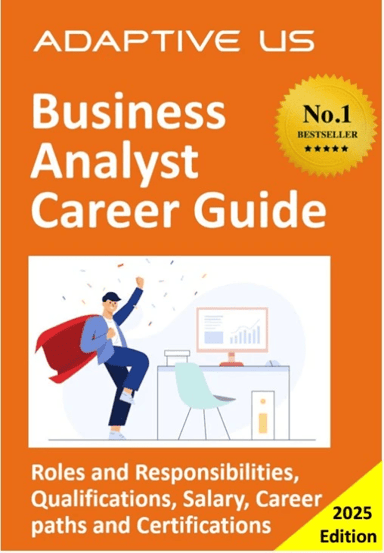 A few ways which can get you a job as a BA in Australia
Gaining experience through internships
Looking for a job can be an unnerving task, especially if you are new to the region and have no or minimal relevant experience. An internship is a great way to build up your experience and prepare yourself to handle a real job's responsibility. Apart from experience, it also gives practical skills and knowledge of the industry. Internships will also provide a clear idea of the degree and subtlety of the job.
Often business analysts start their BA journey in analytical disciplines like systems analyst, finance analyst, data analyst, etc., and gain experience before working their way up the career ladder.
It can be a great way of starting up your career as a business analyst in Australia.
Volunteering, networking, and knowledge gathering
Volunteering helps you get access to various job opportunities and build your network and connection with people. Attending BA gatherings and conferences will also help.
With IIBA being the world's largest certification provider for business analysis, look for IIBA chapters in Australia and volunteer in those chapters. It builds your network and connects you with other professionals and potential employees to kickstart your business analysis career. IIBA currently has only one Chapter in Australia, located in Highgate Hill. According to the IIBA 2020 survey, 80% of Australian respondents are IIBA members, and 72% belong to an IIBA Chapter.
If you desire to see your resume at the top of the pile when looking for a BA job, it will behoove you to gain a BA certification. BA certifications help a great deal in paving your way towards being called for and eventually getting selected for a job. These certifications make you seem like a more appealing candidate for the job and increase your market opportunity. The average salary of certified BAs in Australia is 11% higher than non-certified BAs.
Getting the ECBA from IIBA is a door to success for any fresher applying for a BA job in Australia. Apart from ensuring a solid foundation to enter the BA profession, it also helps with global certification. Those having some BA experience can opt for the CCBA or the CBAP certifications.
From IIBA's 2020 salary survey, respondents who held at least one IIBA certification in Australia earn around AUD 138,319.
BA salary in Australia
According to the statistics provided by Glassdoor.com, a business analyst's salary ranges from $65k to $128k a year, with the average salary being about $97k a year.
Average BA salary in Australia - $137,681 (in Australian AUD)

Average salary by gender: Men - $139,274 AUD, Women - $137,668 AUD

By education level: Master's degree - $133,611 to $148,146 AUD, Bachelor's degree - $127,321 to $129,263 AUD

Certified BAs have a higher paygrade of $102,225 to $138,319 AUD
In Australia, BAs working in the government sector earn around $160,028, 16% more than the country's average salary. BAs working for finance, information technology field, and government sector have a lucrative position due to solid job growth and high demand in these fields.
Do your research on which areas in Australia have a higher demand for BAs. Do your basic groundwork and look for job market information regarding the business analysis. Finding out the places in Australia with the highest demand for business analysts helps with your job search. According to VisAustralia- Melbourne, Sydney, Brisbane, and Canberra are a few cities in Australia where BAs are in demand.
Make sure to set yourself apart from the crowd and let your individuality shine during the interviews.
Prepare yourself and follow these steps. Enhancing your skills will give you a quantum leap in searching for a business analyst job in Australia.

No Comments Yet
Let us know what you think