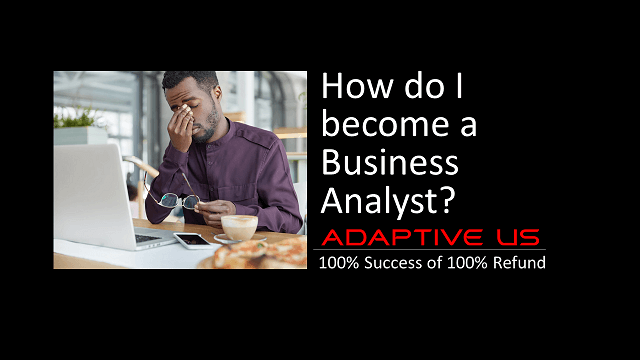 If you are keen on pursuing a career in business analysis, do not wait any further. You are looking at one of the fastest-growing professions with an all-time high growth rate of 14%, while the average growth of any profession is 5%, as per the US Bureau of labor statistics.
As per LinkedIn's report on "The Skills Companies Need Most in 2020 - And How to Learn Them" prepared based on insights from 660+ million professionals and 20+ million jobs, Business Analysis skill has made the most significant jump out of all the skills listed in 2020's trending hard skills. The report states that it is one of the few hard skills every professional should have, as most roles require some level of business analysis to make decisions.
Job insights from SEEK-Australia's No.1 Jobs, employment, career, and recruitment site shows a 20.2% projected BA job growth from 2019-2024.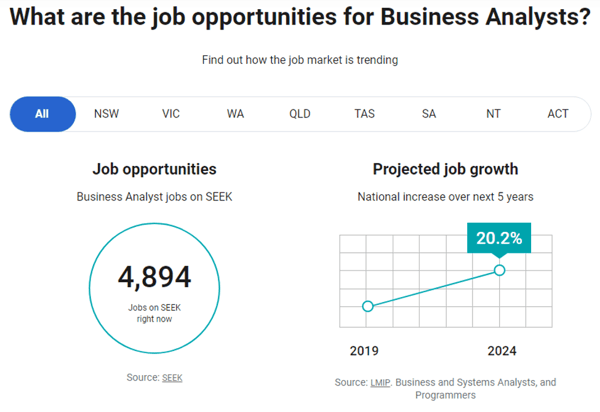 Organizations today have also realized the importance of having highly skilled and matured BAs to enhance their delivery capabilities and have started establishing Business Analysis Centers of Excellence (BA CoE).
It is in this context, that I would like to narrate an instance where a Customer & Sales Rep with 10+ years of experience in the banking sector, spoke to me about her desire to transition to a Business Analyst role. What sparked her interest in the role was the impact that she could have on the organization's growth by understanding its needs, the opportunities she would get to interact with several stakeholders and develop innovative solutions, improve existing solutions, etc.
I immediately realized how she could utilize her transferrable skills and several years of experience knowing the functionalities of banking to her advantage and how she could kick start her career as a BA in the BFSI sector by taking steps in the right direction.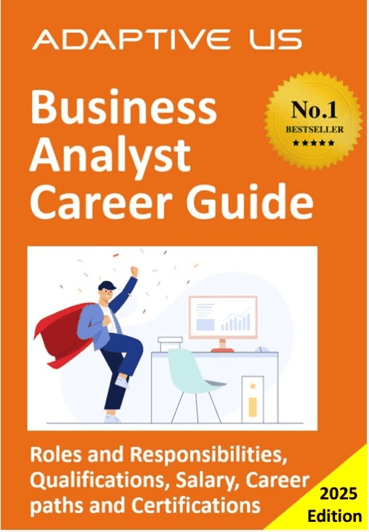 So, here are some steps, which will help banking personnel to carve the path to a successful and rewarding business analysis career:
1. Understand the fundamentals of business
The very first step is to understand how businesses run and what they do. A good starting point would be to go through the generic process classification framework provided by the American Productivity & Quality Center (APQC). It also would be a good idea to read foundation level books on business strategy, marketing, finance, HR, and operations, which will provide you with a high-level view of business, its operations, and the objectives of the various functions.
2. Learn the business analysis process
Like any other activity, Business Analysis also follows a process. The best resource, which is available free, is the Business Analysis Core Standard from IIBA. It is a fairly short document of about 50 pages but is very informative. It will give you a good idea about how business analysis is actually performed.
3. Understand the various banking software applications
If you are aspiring to be a BA in the banking sector and you have little to no knowledge of the various banking software applications, you may risk your credibility and career as a Banking BA if you are unable to answer or understand what your stakeholder is asking.
Therefore, a good understanding of the functionalities of various banking software applications will help you suggest ideas, understand your stakeholder needs better and run banking projects successfully.
A Handbook of Banking Information would also become handy to clarify any domain-specific information. You could also explore additional reading materials in your organization to get insights into various banking processes and tools. In addition, it would be worthwhile to get in touch with BAs in the Banking industry to get a feel of how the BA work is done.
The BFSI sector would certainly be a great place to start considering the experience banking personnel would have already acquired, however, it need not be where you have to spend the rest of your BA career.
4. Learn requirements modeling tools and management tools.
Business Analysts need to be technologically competent. Like most other professionals, business analysts too, use a plethora of tools as part of their projects.
Learn tools for business process modeling, state modeling, and use case modeling. You can get your hands on the free trial version of Microsoft Visio, which is a tool very popular in many organizations. You can also learn to utilize other free tools such as Lucid chart, BizAgi Business process modeler, etc. Here's an opportunity to access BA books and BA tools to practice.
5. Hone your behavioral skills
A business analyst must learn to interact with sponsors, Domain SMEs, End users, and all other stakeholders on the business side, including suppliers. Business analysts need to have a combination of hard and soft skills. In order to be good at your job, you will need to acquire/hone skills in behavioral aspects. Some of the most essential soft skills for a BA are - Communication Skills, Negotiation Skills, Facilitation Skills, Analytical Thinking Skills, Problem-solving Skills, Decision Making Skills, the ability to appreciate and empathize with others and Good interpersonal skills.
6. Get trained and certified
To be a preferred BA and to increase your chances of success, earning a business analyst certification is important. A Business Analysis Certification can improve overall performance, remove uncertainty and widen market opportunities as more and more employers are finding value in hiring professionals who have industry-recognized certifications.
For those who are making a foray into the business analysis domain, ECBA certification from IIBA is a good choice, as it will give you that extra mileage and make your profile stand out in the crowd.
ECBA not only gives a rock-solid foundation for getting into the BA profession but also helps with global certification. The ECBA certification does not call for any eligibility criteria in terms of education and covers aspects related to requirements elicitation, requirements analysis, and management, stakeholder management, techniques used by BAs, etc.
It is strongly recommended that you undergo proper training from a seasoned BA coach as this will help increase your chances of passing in the very first attempt and in the shortest possible time. It would also prove to your prospective employers that you have taken a step ahead to show your commitment to the BA profession, in terms of acquiring BA skills and getting certified.
Professionals from various domains have successfully transitioned their careers to BAs after undergoing ECBA training and certification with Adaptive.
Here's how Ineha Thind, an HR professional bagged her first full-time BA job within two months of her ECBA training and certification: Ineha's full story…
Here's Rakesh's successful journey from a travel agent to a lead BA in one of the most prestigious names in the global travel industry after completing the ECBA training: Rakesh's full story…
Here's Raja narrating his experience on how his enhanced skills and confidence post the ECBA training made him a lucrative candidate to his dream employer and how he won his first BA job over hundreds of other applicants: Raja's full story…
More details on how to get ECBA trained and certified can be found here.
7. Start from within your organization
Upon completing the training and certification, you can utilize your newfound learning and experience in the banking industry domain and start looking for opportunities within your current organization.
The first thing to do will be to look for possibilities for an internal transfer within the bank - from business to IT. Discuss your career goals with your manager and seek opportunities to practice BA skills/techniques. Show interest, gather knowledge and be proactively involved in the requirements gathering and documentation process. Shadowing the business analyst for a particular project in your organization would allow you to practice the concepts that you have learned.
If finding an opportunity with the current organization is not possible, you could update your resume to highlight your 'functional knowledge' in the banking space, showcase how your past experience qualifies you for business analysis roles and enhance your profile with the ECBA training and certification details.
8. Learn to network and leverage it
If you wish to climb higher in your career, you need the right push. Sometimes, this push comes from those you are surrounded with.
Surround yourself with like-minded people who are experts or passionate about their BA jobs, learn from their experiences, share your thoughts and ideas, identify opportunities and devise strategies on how you can advance in your career.
Do not limit yourself to LinkedIn and other professional forums, go out and meet new people, attend webinars and conferences related to the BA domain and contribute in whatever ways you can. Become an IIBA member, join their events, volunteer for the local events and chapters. This not only opens new doors for you but also expands your professional network and experience.
Many times, we are limited by our own mindset and comfort zone to switch careers, which prevents us from utilizing our full potential. Our minds get overwhelmed with "What-ifs" and we stay stuck in situations, which we want to overcome. However, there have been professionals who have shown the grit to change, took action in the right direction and worked their way to reach where they wanted to. What is inspiring is that they have been very successful too.
Every step in the right direction would certainly enable banking professionals to move into a BA role which is one of the fastest-growing professions besides being a very exciting one.
So, are you geared up to grab the best opportunities in the market?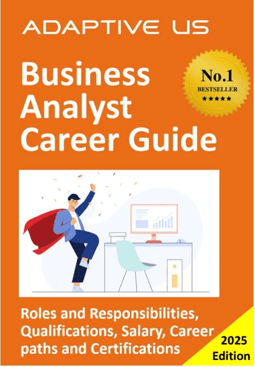 No Comments Yet
Let us know what you think