From Travel Agent to Business Analyst - Adaptive US
by Rakesh Kardile on Oct 21, 2019 12:00:00 AM
After my bachelor's degree in commerce, I did the IATA certification (a certification in the airlines and travel domain). Shortly after the completion of the IATA certification, I got a job as a Customer Service Associate in a BPO. Further on in my career, I also worked as a travel agent in one of the reputed travel agencies specialized in the marine industry.
But none of this gave me job satisfaction. I decided to move on to a job in Corporate travel. I joined an IT company and started working as a Travel Executive. My role was to look after onsite travel arrangements for employees, their visas, and immigration.
While working in the corporate travel department, one of the important roles which I played was to take mock interviews of employees who had applied for a USA visa. This proved as the turning point in my career. For the purpose of the interview, I used to study each and every role in the IT industry, closely connect to many employees and tried to understand their skills and knowledge for the purpose of their travel. Doing this job got me interested in the business analyst role.
I started connecting with people within the organization to know about and understand better, the roles and responsibilities of a business analyst. I set out a couple of hours every day, outside of my work schedule, to discuss with and observe the various business analysts working in the organization. While talking about their work and business analysis in general, the BAs would always refer to BABoK, which they considered to be the Bible for business analysts.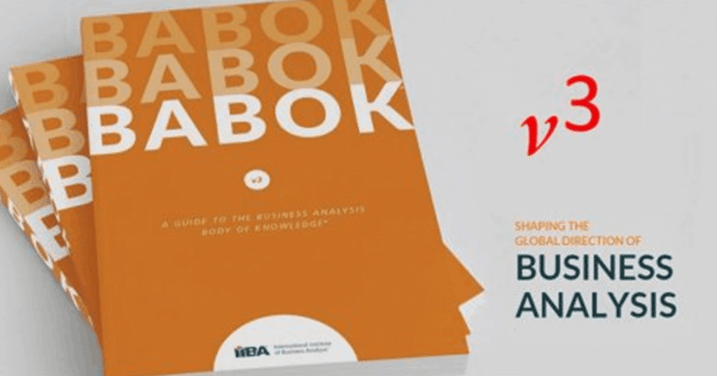 I decided to read the BABoK to gain further knowledge. I read the BABoK once, but not being from the industry and never having heard many of the terminologies, I found it quite difficult to understand. One of my colleagues from the project team advised me to join an institution that would train me to become a business analyst. I started looking for such an institution. After some research, I found one such training organization, Adaptive US, which had very good reviews, comments, and feedback.
I was now set on my path to achieving my goal, a career move from Travel Agent to Business Analyst. I had shortlisted Adaptive as the training organization but still needed guidance to achieve my goal. I connected with Ananya from Adaptive for such guidance. I found Ananya to be extremely helpful, she was always available for any help or advice. On her advice, I decided to pursue the entry-level certification which was best suited for me, ECBA.
It was a great pleasure to be trained under world-class mentors at Adaptive. Each and every BA concept was explained with the help of suitable examples that everyone was able to relate to in their day to day life. They also provided information on tools and techniques which are helpful in performing a BAs task more effectively. I was able to reach out to the faculties after the session with any queries or doubts I had via emails, LinkedIn or calls. They made sure all my queries get resolved at the earliest.
I had applied for the position of business analyst and based on the training and tips from Adaptive faculties, I was easily able to bag the job. I feel very elated and proud to be working in my dream role as a business analyst. I am currently working as a Lead Business Analyst with one of the market leaders in the airline and travel domain, Amadeus. My dream of a career change from Travel Agent to Business Analyst was finally a reality with the help of Adaptive US.
I recommend Adaptive US to anyone who is looking for the best institution and mentorship for business analysis. My advice to BA aspirants is that do not just think and dream, create a proper action plan and work towards achieving your goals.
Blogs you may find useful:
Trapped in a testing role? Here is a way out

How to become a Business Analyst from a Business Process Analyst

How Adaptive's BA Training helped me get my dream job

My journey to becoming a Business Analyst in Canada
No Comments Yet
Let us know what you think