Trapped in a testing role? Here is a way out
by LN Mishra, CBAP, CBDA, AAC & CCA on Jul 2, 2019 12:00:00 AM
Let me narrate a very personal experience.
I was in a project for close to 3 years. Things were very exciting in the beginning, lots of new things to try and make things happen on the ground. After 18 months, things became pretty stable and for the next 15 months, I was repeating the same task every month. Work had become quite routine and there was hardly any opportunity to learn new things.
I requested my manager for a transfer to a different unit which was doing different work. I attended the interview with the other unit and got selected. However, my current manager refused to release me from his unit. Finally, I had to explore options outside my organization and move to a different city.
Does this situation sound familiar?
Your work as a tester has become pretty much stagnant and you feel stuck in your career.
As a tester, one of the roles that you can easily switch to is that of a business analyst.
Since testers spend a good amount of time in a domain and product, they have a natural advantage if they want to transition to a Business Analyst role.
Technology today offers tremendous opportunities to improve businesses. A business analyst is a role where one can contribute to an organization's strategy, its offerings, its revenue, and its margin. It offers a great opportunity to interact with many stakeholders, develop innovative solutions, and improve the existing solutions. Business analysts work as a bridge between business stakeholders and technology architects.
However, a new role requires new skills. And these skills need to be honed.
Here are some steps which will help in the transition from a tester to a business analyst
1. Learn the basics of business
The very first step is to understand how businesses run and what they do. A good starting point would be to go through the generic process classification framework provided by the American Productivity & Quality Center (APQC). It also would be a good idea to read foundational books on business strategy, marketing, finance, HR, and operations, which will provide you with a high-level view of business, its operations, and the objectives of the various functions.
2. Learn the business analysis process
Like any other activity, Business Analysis also follows a process. The best resource, which is available free, is the Business Analysis Core Standard from IIBA. It is a fairly short document of about 50 pages but is very informative. It will give you a good idea about how business analysis is actually performed.

3. Learn the domain of your organization.
One of the best places to start your BA journey is in your current organization. You are part of the organization, and you know people, processes, and tools. As a BA though, your business stakeholders would expect you to understand the specific nuances of your organization's domain.
There are good resources available on the internet almost on all domains and some may be within your own organization. Another good suggestion that we recommend, is to look for a handbook on your domain. When you understand your domain, your stakeholders' acceptance of you as a business analyst will increase twofold.
4. Get involved in the requirements gathering activities
Show interest, gather knowledge and be proactively involved in the requirements gathering and documentation process. Shadowing the current business analysis of your project would allow you to practice the concepts that you have learned.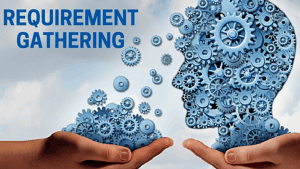 5. Learn requirements modeling tools and management tools.
Business Analysts need to be technologically competent. Like most other professionals, business analysts too, use a plethora of tools as part of their projects. Learn tools for business process modeling, state modeling, and use case modeling. You can get your hands on the free trial version of Microsoft Visio, which is a tool very popular in many organizations. You can also learn to utilize other free tools such as Lucid chart, BizAgi Business process modeler.
6. Hone your behavioral skills
A tester interacts with only limited members of the project team. A business analyst must learn to interact with sponsors, Domain SMEs, End users, and all other stakeholders on the business side, including suppliers. Business analysts need to have a combination of hard and soft skills. In order to be good at your job, you will need to acquire/hone skills in behavioral aspects. Some of the most essential soft skills for a BA are- Communication Skills, Negotiation Skills, Facilitation Skills, Analytical Thinking Skills, Problem-solving Skills, Decision Making Skills, the ability to appreciate and empathize with others and Good interpersonal skills.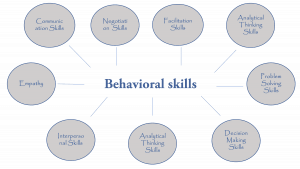 7. Get certified
To be a preferred BA and to increase your chances of success, earning a business analyst certification is important. Certification can improve overall performance, remove uncertainty and widen market opportunities. Organizations also recognize individuals for the hard work and commitment which the candidate has put into studying and clearing the certification exam.
For those who are making a foray into the business analysis domain, ECBA certification from IIBA is a good choice. ECBA not only gives a rock-solid foundation for getting into the BA profession also helps with global certification. It is strongly recommended that you undergo proper training from a seasoned BA coach. This will help increase your chances of passing in the very first attempt and in the shortest possible time.
Please see here for more details on how to get certified with ECBA - https://www.adaptiveus.com/ecba-certification-training
I am confident, with some preparation, you can move into a role which is one of the fastest growing professions besides being a very exciting one.
Suggested Reading-
Career paths for Business Analysts
How I started my career as a business analyst
How Adaptive's BA Training helped me get my dream job
No Comments Yet
Let us know what you think