Business Analyst vs Data Analyst - similarities and differences
by Ann P on Jul 1, 2018 12:00:00 AM
Somebody inquired to me in one of the professional networking sites if I can suggest what the difference between a Business analyst and data analyst is. This is a dilemma that is common in the minds of numerous professionals who are new to Business analysis or intending to get into this space. As the name proposes the first-hand analysis by any layman will state that the business analyst role includes analysis from a business perspective, though the data analyst role deals with primarily analyzing data. Some more profound analysis of both roles will show the following factors:
Business Analyst
Business analysts do a lot of things, however, they are called change enablers according to BABoK v3, which is very valid. In most IT projects, the role of a business analyst primarily centers around requirements analysis.
There has been a growing demand for aspiring/new Business Analysts who can perform the role with utmost confidence. Become a proficient BA and Jump Start Your BA career with Adaptive's BA Bootcamp
On a high level the set of tasks performed by business analysts are not limited but mostly as given below:
Understand genuine needs/issues of the stakeholders or business users

Elicit and document business requirements

Ensure exhaustiveness/completeness of business requirements

Manage requirements changes coming up in the life cycle of the project

Ensure that the development/technology team has comprehended the functionalities and necessities, and is headed in a coveted way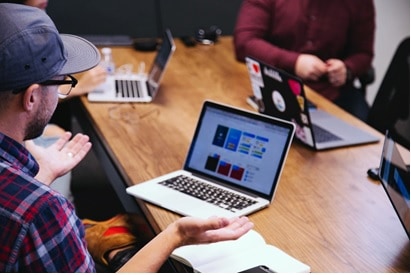 At a strategic level, BAs should:
Ask the right questions

Solve a business need or issue

Think ahead about the product/solution

Try to solve the problems/needs of the business users

Come up, with better solutions that deal with stated and implied needs, and so on.

Product visioning roadmap, etc.
Data Analyst
While a data analyst principally manages to analyze large volumes of data, modeling data with the intent of coming up with useful business insights. He/she comes up with the hypothesis and behavioral patterns on the basis of predictive analytics to support decision making. Data/information is gathered/accumulated, audited, cleaned up, and after that broke down on various relevant parameters. Models and correlations are formed/drawn between different diverse parameters and after those inferences are presented and hypothesis arrived at. These further drive the business decisions in the enterprises. Data analysts frequently utilize factual statistical models to come up with the hypothesis and decisions.
For instance, data analysis deals with a lot of consumer-driven businesses and driving their strategic business decisions.
Subsequently, the output of the data analysts forms the input for the business decisions and thus essentially how the system should be built/intended to suit those decisions.
There has been a growing demand for Data Analysts to spearhead data-driven initiatives. Become a proficient Business Data Analyst and Stay Ahead of the Curve with Adaptive's Data Analytics Bootcamp.
What are the driving factors for customer's behavior or pattern, and is designing the system based on these patterns, or is the behavior governed by the work of a data analyst?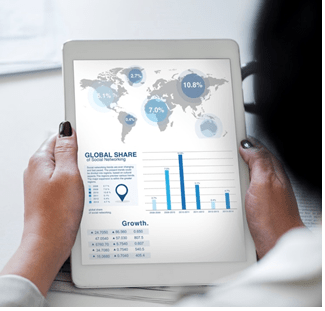 So, a data analyst utilizes the information gathered by the organization in their everyday tasks, examines that, presents the correlation and hypothesis drawn from them and this thus helps companies settle on business choices/decisions. These could be client socioeconomics, sales, deals information which is vital/key to the organization.
Though business analysts define the features or functionalities of the system. They solve problems by putting the right feature/requirement in the system.
Skills wise both the roles have comparability and contrasts.
Similar skills needed for both the roles are as given, but not limited to the below list:
Analytical mind

Trying to create opportunity

Ability to see the master plan and the bigger picture

A good business acumen

Presentation aptitudes

Stakeholder management
Aptitudes that differ for the part of a business analyst and a data analyst
Data Analyst

Business Analyst

Can be Individual contributor

Have to be collaborators

Accomplishment of business analyst lies in influencing the system/project to be successful. Hence the role demands the person to be a great team player and make business and IT/system developers work together as a team.

Team contribution level : Medium

A large part of data analysis should be possible by the expert himself/herself.

Team contribution level : Relatively higher

A relatively small part of business analysis tasks can be done by the analyst himself / herself.

Need to have a strong knack of numbers and mathematical mind.

Need to have great communication and interpersonal skill

Knowledge of business intelligence and data mining skills is needed

Knowledge of Modeling, Requirements management tools, wire framing tools is needed

Knowledge of statistical tools and models is an added advantage

Knowledge of the domain is an added advantage
A large number of organizations still use both the terms reciprocally and view them as same.
Here is an article on should business analysts learn analytics - Click here
We can see from the above the task, skills, and the people with whom business analysts and data analysts work is quite different.
Both the roles have an extraordinary future and they bring in a unique set of value to the table.
With more of the consumers' data being accessible, data analysts have a high potential to affect the lives of individuals and make a difference to businesses with predictive and analytical business insights.
Be Ahead of the Curve with In-Demand Data Analytics Skills with the Adaptive US Data Analytics Bootcamp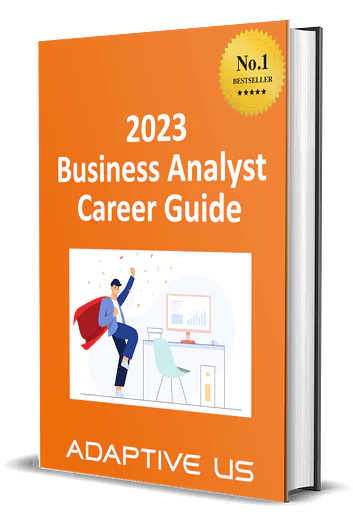 No Comments Yet
Let us know what you think