10 Steps to Transition from Tech Writer to Business Analyst
9 min read
Oct 12, 2020 12:00:00 AM
Tech writers out there, are you stuck in your career and looking for career progression and earning at least $20K more per annum?
According to Salary.com, the average Technical Writer salary in the United States is $57,173 whereas the global average salary of Business Analysts is $78, 424, according to the 2019 IIBA Salary Survey:

Image Curtsey IIBA
With already certain skills in your arsenal, the next best step for you as a Tech Writer would be to explore the possibilities of becoming a Business Analyst and skyrocket your career!
Recently, a Tech Writer with 5 years of experience told me that although it has been a wonderful career for her so far, she was burned out and was yearning to do something different and beyond her current role. She was in search of a role where she could use her knowledge base and expertise as a tech writer to step-up from her current profile and attain better pay and benefits.
Yet another Tech Writer with around 10 years of experience was looking out for more options where he would be able to excel in his career path. He felt that his career as a tech writer had reached a point of saturation, and was desperately looking for growth and career progression.
My advice to both was to consider transitioning from a Technical writer to a Business Analyst owing to the diversity of the BA role, the job prospects associated with it, and a much higher salary, which makes the transition worthwhile and all the more appealing.
Companies are hiring BAs in great numbers today. Industry reports predict that business analysis will be one of the fastest-growing IT occupations and one of the top desired skills for tech workers with an all-time high growth rate of 14% from 2014-2024.
A recent report prepared by LinkedIn titled "The Skills Companies Need Most in 2020 – And How to Learn Them", indicates that Business Analysis skill has made the most significant jump out of all the skills listed in 2020's trending hard skills. The report also states that business analysis is one of the few hard skills every professional should have, as most roles require some level of business analysis to make decisions.
While a business analyst analyzes the functions of an organization and develops effective solutions for its betterment, a technical writer, also called a technical communicator, writes about the products and innovations of the company, creates technical documentation and uses their writing and communication skills to make complex information easier to digest.
Since tech writers have strong written communication skills, it's much easier for them to transition into business analysis roles provided they build on their existing experience, harness their transferrable skills, learn new skills required for the business analyst role and undergo business analysis training.
Technical writers often work with several project groups to manage the flow of information and are therefore capable of understanding and discussing complex information with people of diverse occupational backgrounds.
Technical writers, therefore, have a definite advantage when they want to move over to the business analysis domain since business analysis is not restricted to a particular field and in most cases, cuts across diverse fields. Business analysts act as the bridge between business stakeholders and technology architects and since technical writers are adept at understanding the diversity of their audience, it will definitely help in transitioning from one role to another.
A technical writer is also in a much better position to understand the technology which is a great plus in moving to a BA role.
In this blog, I have listed ten core steps that will help a tech writer's smooth progress into a business analyst's role.
Given below are a set of transferable skills; skills that the tech writer already possesses and needs to hone in order to transition to the role of a business analyst.
Business analysts spend a lot of time interacting with clients, managers, users, developers, and co-workers. They have excellent communication skills, and an uncanny ability to simply and successfully communicate ideas to others in the workplace.
Tech writers usually have strong written communication skills owing to the nature of their work and possess an understanding of some aspects of business analysis like requirements documentation, visual modeling, etc., which is quite comfortable.
However, to be a successful BA you also need to have verbal communication skills to match your written skills. Please remember, nothing holds more importance than being able to communicate clearly. As you transition to a Business analyst, you should be expressive and articulate, should be an effective listener, and should make sure that the audience clearly understands what is being communicated.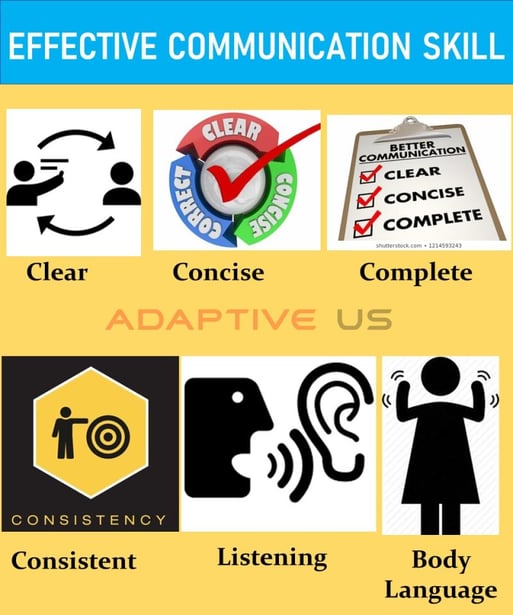 The technical skillset of a technical writer depends greatly on the subject matter, product, or service that requires documentation. This makes them have quite a good grip on the knowledge about the product they write about.
Having good product knowledge translates into a valuable skillset needed for the role of a business analyst. A business analyst, as the name suggests is one who analyses a business and recommends necessary changes to make the business cost-effective. For this, being well versed with product knowledge is essential.
A domain is a specific area of work like Insurance, banking, infrastructure, healthcare, etc. and every project belongs to a domain.
It is imperative for any technical writer to possess key industry and domain knowledge. Whether it is to write basic how-to guides or extensive manual documentation, a technical writer is usually aware of the industry and domain.
Domain Knowledge is one of the numerous skills that matter to BAs and provides them an added advantage. Business analysts effectively utilize their domain knowledge while eliciting requirements, analyzing the situation, etc. as it will help them better understand the business case of the project, its background and see how it's meant to solve the domain-specific problems.
Technical Diagramming Skill
To make technical documentation more readable and easily understandable tech writers use features like graphics, diagrams, and images. They are therefore well versed with Technical Diagramming tools.
Business analysts' document requirements by creating use cases, user stories, Business Requirement Document (BRD), class diagram, Entity-Relationship (ER) diagram, and sequence diagrams for the project they are working on.
Possessing technical diagramming skills in a Tech writer's arsenal will definitely come handy as they transition to a BA.
For a technical writer, writing and documenting skills is the topmost skill to possess. Technical writers are proficient in writing clearly and concisely to convey information appropriately for a variety of audiences.
For business analysts too, writing & documenting is a key skill.
Both roles require the ability to document clearly and precisely. Indeed, a tech writer's step-by-step help manual probably requires much of the same creative thinking as a business analyst's use case diagram.
These skills are some that technical writers already possess but would definitely need to hone before transitioning to a business analysts' role.
Despite having these skills which would aid them, a technical writer must learn new skills before they cruise ahead as a business analyst.
Learn the business analysis process
Like any other activity, Business Analysis also follows a process. The best resource, which is available free, is the Business Analysis Core Standard from IIBA. It is a fairly short document of about 50 pages but is very informative. It will give you a good idea about how business analysis is actually performed.

Elicitation means to 'draw out' information. Business analysts should be able to distill, collect, or extract information and requirements from their stakeholders. These requirements are the very base of any project and a BA must be well versed in being able to facilitate a discussion.
There are several effective techniques a BA can use to elicit requirements. The BABOK lists nine techniques- Brainstorming, Document Analysis, Focus Groups, Interface Analysis, Interviews, Observation, Prototyping, Requirements Workshops, and Survey/Questionnaire.
These techniques will help to elicit functional, technical, and non-functional requirements while asking the 'right questions' to make sure the information is relevant. Most importantly, a BA should know when to use which technique.
Learn the Requirements Analysis Skills
Requirements Analysis is the process of discovering, analyzing, defining, and documenting requirements. It is the process by which you clearly and precisely define the scope of the project so that you can assess the timescales and resources needed to complete it.
A five-step guide to conducting business requirements analysis-
Identify Key Stakeholders

Capture Stakeholder Requirements

Categorize Requirements

Interpret and Record Requirements

Sign Off
Various techniques can be used to gather and analyze requirements clearly and concisely. Learning the requirement gathering process helps in resolving any conflicting requirements issues early on.
Learn requirements modeling tools and management tools
Business Analysts need to be technologically competent. Like most other professionals, business analysts too, use a plethora of tools as part of their projects.
Therefore, it's important to learn tools for business process modeling, state modeling, and use case modeling. You can get your hands on the free trial version of Microsoft Visio, which is a tool very popular in many organizations. You can also learn to utilize other free tools such as Lucid chart, BizAgi Business process modeler, etc.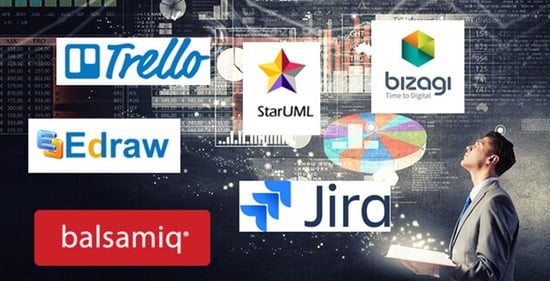 Here's an opportunity to access BA books and BA tools to practice
Get trained and certified
To be a preferred BA and to increase your chances of success, earning a business analysis certification is important. Certification can improve overall performance, remove uncertainty, and widen market opportunities. Organizations also recognize individuals for the hard work and commitment which the candidate has put into studying and clearing the certification exam.
For those who are making a foray into the business analysis domain, ECBA certification from IIBA is a good choice, as it will give you that extra mileage and make your profile stand out in the crowd.
ECBA not only gives a rock-solid foundation for getting into the BA profession but also helps with global certification. The ECBA certification does not call for any eligibility criteria in terms of education and covers aspects related to requirements elicitation, requirements analysis, and management, stakeholder management, techniques used by BAs, etc.
It is strongly recommended that you undergo proper training from a seasoned BA coach as this will help increase your chances of passing in the very first attempt and in the shortest possible time. It would also prove to your prospective employers that you have taken a step ahead to show your commitment to the BA profession, in terms of acquiring BA skills and getting certified.
Professionals from various domains have successfully transitioned their careers to BAs after undergoing ECBA training and certification with Adaptive.
Here's how Ineha, an HR professional bagged her first full-time BA job within two months of her ECBA training and certification: Ineha's full story…
Here's Rakesh's successful journey from a travel agent to a lead BA in one of the most prestigious names in the global travel industry after completing the ECBA training: Rakesh's full story…
Here's Raja narrating his experience on how his enhanced skills and confidence post the ECBA training made him a lucrative candidate to his dream employer and how he won his first BA job over hundreds of other applicants: Raja's full story…
More details on how to get ECBA trained and certified.
Start from within your organization
Upon completing the training and certification, you can utilize your newfound learning and start looking for opportunities within your current organization.
The first thing to do will be to look for possibilities for internal smaller analyst projects in your organization itself to gain experience. Discuss your career goals with your manager and seek opportunities to practice BA skills/techniques.
Industry familiarity helps when you enter any job, but particularly so in the role of business analysis, where details are king. If you can make the move to an analyst role in the industry you're already trained in, you're ahead of the game.
Show interest, gather knowledge and be proactively involved in the requirements gathering and documentation process. Shadowing the business analyst for a particular project in your organization would allow you to practice the concepts that you have learned.
If finding an opportunity with the current organization is not possible, you could update your resume to highlight your transferable skills to the analyst position on your resume and in your interview. Showcase how your past experience as a tech writer qualifies you for business analysis roles and enhance your profile with the ECBA training and certification details.
The skills discussed above are some of the most important ones which are relevant in shaping the career of any professional transitioning to business analysis as a career. There are many more skills, especially soft skills which are also very important. Since the field of business analysis is one of the fastest-growing fields, wannabe business analysts must strive to keep themselves up to date with all the developments happening in their field.
If you decide that becoming a business analyst is the next best step in your career, take advantage of every opportunity in your current role to prepare yourself for what may lie ahead. As far as job transitions go, you're likely to find that transitioning from a tech writer to a business analyst is very natural for you.
No Comments Yet
Let us know what you think